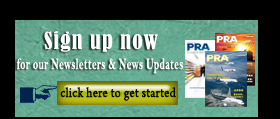 K2019 Review: Circular economy takes centrestage at world's largest show
The theme of this year's K2019, held in October in Düsseldorf, Germany, was on the circular economy, given that in the last few years plastics and the waste generated have become a sore issue. Thus, companies are embarking on a sustainable path by way of the circular economy.
Machinery makers jump on the bandwagon
Integration of recyclate into new products has set off a wave of motion in new R&D on the mechanical engineering side.
German machine maker Kautex Maschinenbau, for example, presented a machine for a three-layer plastic bottle with an inner and outer skin made of biobased plastic. The central layer consists of foamed post-consumer recyclate (PCR). "This bottle has the same mechanical properties as one made entirely from virgin fossil materials", said Christian Kirchbaumer, Head of Marketing Communications at a presentation in the VDMA pavilion. The time taken to form the bottle is also the same as for conventional material. At the same time, 18% of material is saved and CO2 emissions are reduced.
Kautex receives the biobased material from the Brazilian plastics producer Braskem. Tim Wagler, Commercial Director Renewable Chemicals Europe & Asia, was basically positive about the future of chemical recycling. "It is possible, but at the moment we can't do it in large quantities," he said.
Meanwhile, ultrasonic welding machinery supplier Herrmann Ultraschall has now proven that biobased plastics can also be easily bonded by using the method. Using the example of two small octagons connected by a short cylinder, it was found that the strength of different bio-based plastics comes very close to that of fossil materials.
"In more than 90% of all requirements where strength is important, bio-based materials have proven to be suitable," said CEO Thomas Herrmann. But whether biobased plastics have a future depends to a large extent on the consumer. For the acceptance of such products, it is important to develop a good label.
Bioplastics on the advance
A number of products are possible with bioplastics. German fabrication company FM Kunststofftechnik presented a reusable coffee cup, developed together with Golden Compound, which is completely compostable. It uses a biopolyester enriched with up to 40% sunflower shells. These shells are a waste product in the production of sunflower oil. Firstly, they enable the saving of bioplastics and secondly, they increase the stability of the product. The dishwasher-safe coffee cups also decompose in the soil and do not have to be brought to a temperature of 60°C, as is the case with PLA.
A lot is also happening on the material side. For instance, Biofibre GmbH, a 100% subsidiary of German machine maker LWB Steinl, has developed a biobased plastic with good properties for injection moulding, which a customer is using for the production of shoetrees. This has opened up other areas of application for the material, for example, in the furniture area. The products still cost more than comparable products made of conventional materials, but consumers are now prepared to pay more for an environmentally-friendly product. Demand is also coming from countries where certain plastic products have been banned and require alternative materials .
New showcases of biobased plastics
Japanese firm Kaneka showcased its biobased and biodegradable polymer PHBH, following recent food contact material approval in the EU, Japan and the US. It says it is not only recyclable through composting, but is also biodegradable in natural environments, including marine waters. With "OK Biodegradable MARINE" certification that guarantees biodegradability in sea water, Kaneka's new solution can help to reduce marine pollution.
The new biopolymer is produced through a microorganism fermentation process, a successful merging between Kaneka's fermentation and macromolecular core technologies, where plant oils and its fatty acids are used as a primary raw material. Kaneka has been piloting the production of PHBH at its Takasago headquarters in Japan since 2011. Current production is running at 1,000 tonnes/year, and will be upscaled to 5,000 tonnes/year by December 2019.
Read more.. here
(PRA)
---
Subscribe to Get the Latest Updates from PRA Please click here
©2019 Plastics and Rubber Asia. All rights reserved.
©2019 Plastics and Rubber Asia. All rights reserved.
Home
Terms & Conditions
Privacy Policy
Webmail
Site Map
About Us
SOCIAL