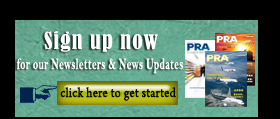 Indian plants: Constantia Flexibles pioneers sustainable packaging production; Perstorp breaks ground on Penta chemical plant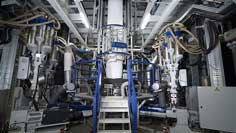 Constantia Flexibles – the world's third largest producer of flexible packaging with headquarters in Vienna, Austria, – has opened what it says is the world's first plant designed to produce sustainable and recyclable flexible packaging only in Ahmedabad, India. Production focus at the plant lies on the more environmentally friendly packaging family EcoLam.
The reduction of waste in general and plastic waste in particular is an important issue, also for the food processing and home and personal care industry in India. The Indian government is responding to the problem and therefore adopted 'Plastic Waste Management Rules' as early as in 2016. Among other things, the rules prescribe to scrap single-use plastic like pouches completely by the year 2022. Another part of the new regulations is the phasing out of multi-layered plastic, which is non-recyclable.
Alexander Baumgartner, CEO of Constantia Flexibles: "We know about our responsibilities towards the industry, the end consumers and – first and foremost – towards the environment. Thus, we are not only focusing on developing more environmentally friendly packaging, we also designed the first plant in the world dedicated to produce sustainable packaging only. The plant named Constantia Ecoflex Ahmedabad is located in Gujarat in India, which is the perfect market to implement such a forward-looking project."
The decision to open a plant in India was relatively straightforward. Amongst others, the new 'Plastic Waste Management Rules' show, that Indian government can exert pressure on the recycling economy and that it supports initiatives and companies which advocate for less waste.
The solutions produced at the new plant all belong to the innovative product family EcoLam, which is part of Constantia Flexibles' innovative product line Ecolutions.
EcoLam is a lightweight Mono-PE laminate suitable for a great variety of packaging applications. Due to its mono-material structure it is fully recyclable, and its carbon footprint is approximately 32% lower than that of comparable products. The EcoLam family comes in different barrier grades (EcoLam, EcoLamPlus, EcoLamHighPlus) to deliver the barrier needs for a diverse range of products.
After a construction time of more than two years, Constantia Ecoflex Ahmedabad started test runs in September 2019. The plant has an area of 24,500 sq m, currently there are 50 people working at the plant, the number is expected to triple by the second quarter of 2020.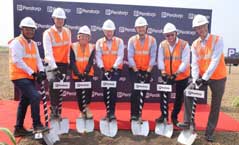 Meanwhile, in other news Swedish speciality chemicals supplier Perstorp has unveiled plans to invest in the construction of a new Pentaerythritol (Penta) production facility in Gujarat, India. The world scale, green-field Gujarat plant will produce Penta, including the renewable grades of Voxtar, providing up to a 60% reduced carbon footprint.
Construction of the Gujarat plant started in October this year, with commercial production planned to start in Q1 2022. When fully operational, the site will employ 120 people. The investment will significantly expand Perstorp's Penta production capacity, designed to produce 40 kilotonnes/year from 2022.
Penta has a vast range of application areas, being an essential building block ingredient in coatings, as well synthetic lubricants and antioxidants. The Gujarat investment will reinforce Perstorp's ability to meet growing demand, particularly in Asian markets, as well as offering various Penta qualities including Penta Mono and Di-Penta and, additionally, Calcium Formate.
Jan Secher, President & CEO, said "Perstorp is currently producing Penta at three different production plants around the globe: Germany, the US and Sweden. India is a strategic market with a growing demand for coatings and Perstorp has been planning to strengthen its foothold here for several years."
In February 2016, Perstorp signed a Memorandum of Understanding (MoU) with Maharashtra Industrial Development Corporation (MIDC), as a step in evaluating the opportunity to invest in a new world scale production plant for Penta in the country. However, after a thorough evaluation process, Gujarat was selected as the location.
Voxtar was the world's first renewable pentaerythritol (Penta) when introduced to the market in 2010. It comes in 40% and 100% renewable grades, which can reduce carbon footprint with up to 75%. It is based on a certified mass balance concept and the products come with a certificate, Proof of Sustainability, ensuring a traceability of raw material to the country or origin, as well as ensuring it has been sustainably sourced, adds Perstorp.
(PRA)
---
Subscribe to Get the Latest Updates from PRA Please click here
©2019 Plastics and Rubber Asia. All rights reserved.
©2019 Plastics and Rubber Asia. All rights reserved.
Home
Terms & Conditions
Privacy Policy
Webmail
Site Map
About Us
SOCIAL