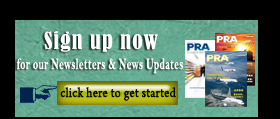 Expansions: Cabot breaks ground on Indonesian carbon black plant; Evonik expands closed cell foam output in US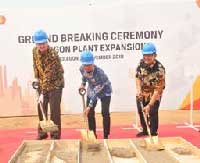 US firm Cabot Corporation has broken ground on its previously announced carbon black capacity expansion project in Cilegon, Indonesia. This phase of the project will add approximately 80,000 tonnes/year of additional production capacity and is expected to be completed in 2021.
The new capacity from this project will provide supply to serve the increasing carbon black demand in Indonesia and throughout Southeast Asia, which is growing at 4/5% year.
"As the largest player in the global carbon black market, we are uniquely positioned to expand our global footprint to better serve the needs of our customers in every region around the world," said Bart Kalkstein, Senior Vice President and President, Reinforcement Materials. "We are pleased with the progress we have made in our capacity expansion program to date and look forward to completing this additional investment of Cabot's latest technology, which will enable us to continue providing a reliable source of high quality carbon black to meet the ever growing needs of our customers in the Southeast Asia market."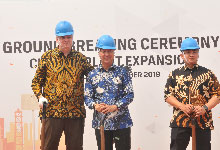 The expansion in Cilegon is part of a larger global capacity expansion and debottlenecking project, announced in May 2018. Cabot has made significant progress towards its stated goal of expanding global carbon black manufacturing capacity by 300,000 tonnes and says it will have reached this goal upon commissioning of this new capacity. This capacity increase is enabling Cabot to support the growth of its tyre, industrial rubber and specialty carbons customers worldwide.
Dixy Olyviardy, Managing Director, Cabot Asia Pacific South and President, Cabot Indonesia said, "Cabot has been fortunate for the support and partnership of the Indonesian government throughout our 30 years of business in Indonesia. As a pioneer of the automotive and infrastructure industries in Indonesia, Cabot has made significant contributions to the country. Indonesia is determined to be one of the major economic power in the coming decade, and this investment demonstrates our confidence and commitment to that goal. Our investment will not only enable our customers to grow their market with innovative and high quality products, but more importantly, will benefit the communities and Indonesian people."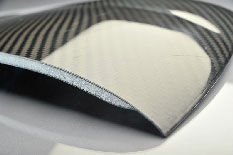 Meanwhile, in other news, due to increasing demand for lightweight construction materials for specialty applications, Evonik is expanding its production rigid, closed-cell foams at its Mobile, Alabama site in the US. The production expansion is scheduled to be completed by the fourth quarter of 2020. With this investment, the specialty chemicals company says it will significantly increase production capacity for high-temperature resistant polymethacrylimide (PMI) foams in North America.
"The investment in Mobile strengthens our global position as a reliable partner and solutions provider of high-performance, lightweight PMI-based rigid foams and enables us to meet increasing demand in North America over the long term," says Christina Walkosak, head of the High Performance Polymers business line, Americas, for Evonik.
The expansion of Rohacell production in Mobile includes construction of an additional production hall. Moreover, all shipping logistics will be combined in the new facility.
It was in 2008 that Evonik ventured across the Atlantic to start production of Rohacell PMI foams in Mobile, Alabama.
"For many years now, we have been seeing consistently high global demand for our high-performance foams, particularly from the aerospace industry and the electronics market, and we are responding to the marketplace by expanding our production capacity accordingly," says Walkosak. Two years ago Evonik stepped up its Rohacell production in Germany by 20%.
The PMI foam is used in the design and production of sandwich structures in aviation, cars, ships, sports goods, electronics, and medical technology. The light foam withstands high temperatures and pressures, making it an ideal core material solution for composite structures. Additionally, the lightweight benefits of the product provide energy savings over the lifespan, says Evonik.
(PRA)
---
Subscribe to Get the Latest Updates from PRA Please click here
©2019 Plastics and Rubber Asia. All rights reserved.
©2019 Plastics and Rubber Asia. All rights reserved.
Home
Terms & Conditions
Privacy Policy
Webmail
Site Map
About Us
SOCIAL