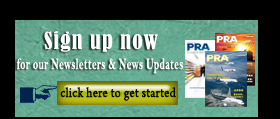 Circular economy a focus for Malaysia's plastics sector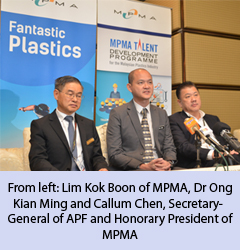 Littering has long been a pressing matter that requires behavioural changes in society as well as interventions from the governments, environment groups, non-profit organisations, and industry players such as the plastic supply chains. Thus, against this backdrop, the 29th Asia Plastics Forum (APF) was recently held in Petaling Jaya, Malaysia, with the objective of promoting a circular economy to tackle litter problems and prevent plastics from polluting the environment.
One of the speakers of the forum, Mohd Nizam Harun from the Public Works Department of Malaysia, delivered a presentation on 'Plastic Waste Recycled to Build Roads'. According to Mohd Nizam, a recycled plastic waste asphalt was applied in road construction as a test for the first time in Temerloh, Malaysia for a length of 175 m in 2017.
The experiment proved that the road constructed with plastic waste asphalt was more durable compared to conventional asphalt. Plastic waste asphalt derived from dry mixing and wet mixing with agglomerates is expected to be laid in the near future in Tangkak, Johor, for another trial length of 1.7 km. This recycled material has already been used in certain parts of the UK for road construction.
Hosted by the Malaysian Plastics Manufacturers Association (MPMA), the forum was officiated by Dr Ong Kian Ming, Deputy Minister of the Ministry of International Trade and Industry of Malaysia (MITI).
"This platform is a necessary initiative to empower the local industry and motivate the industry players to remain aware of the current challenges, and to help them in assessing their capabilities and readiness to compete on a global scale. This is especially important amidst growing consumer preference for sustainable solutions that can address concerns for single use plastics," said Dr Ong Kian Ming.
Organised on a rotational basis amongst its Asian counterparts, the forum saw the attendance of government officials and key players from the Asian plastic suppliers such as Bangladesh, China, India, Indonesia, Japan, Malaysia, Myanmar, the Philippines, Singapore, Sri Lanka, Thailand, and Vietnam.
The 18th term conference of the ASEAN Federation of Plastics Industries (AFPI) was also held in conjunction with the APF. With the theme, "Building a Resilient and Innovative Plastics Industry", the conference focused on new ideas in plastic waste management and business opportunities in the circular economy.
Lim Kok Boon, AFPI Chairman and MPMA President, said, "Recycling is the key element of the circular economy. As an Asian regional group, we need to emphasize the importance of a circular economy and encourage collaboration within the regional countries. This regenerative approach, unlike the linear economy of 'take-make-use-throw' system, requires the participation of all the parties in the entire chain."
(PRA)
---
Subscribe to Get the Latest Updates from PRA Please click here
©2019 Plastics and Rubber Asia. All rights reserved.
©2019 Plastics and Rubber Asia. All rights reserved.
Home
Terms & Conditions
Privacy Policy
Webmail
Site Map
About Us
SOCIAL