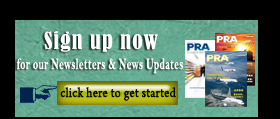 Machinery: K2019, Slower industry growth; circular economy a gamechanger
Against the backdrop of a slowing economy caused by uncertainties of Brexit and the US/ China trade war, as well as a downturn in the automotive sector, Euromap and machinery makers forecasted lower turnovers. However, there were some bright spots like the circular economy and digitalisation showcases.
Worldwide production of plastics and rubber machinery rose by 1.3% to EUR36.8 billion in 2018. Of this, European manufacturers accounted for a lion's share of 42.3%, rising up by 1.9%.
However, an economic slowdown is forecast. "After ten years of continuous growth and an increase in the Euromap production of 59% since 2010, 2019 will see the expected dip," said Luciano Anceschi, President of the European umbrella organisation of plastics and rubber machinery associations (Euromap).
Anceschi, speaking ahead of the start of the October-held K2019 show in Germany, said the slump in the automobile sector, decreasing investments due to the US/China trade war, Brexit and "unpredictable national laws for the use of plastics" would result in a turnover decline of 10% in the current year and 5% in 2020.
But the silver lining at K2019 proved to be the circular economy. And with the European Commission demanding the use of 10 million tonnes of recycled materials in Europe by 2025, from the 2.5 million tonnes now, it is expected that the circular economy will become a growing business field.
Sales down; investments in infrastructure up
The first of the conferences kicked off by German machinery maker Arburg was a harbinger of not-toogood news. Arburg's Managing Partner Michael Hehl pointed out that 2019 would be challenging as a result of the "difficult economic situation". Although Hehl declined to say how the company would fare, he hinted it would not reach the record sales revenue of EUR754 million in 2018. "We are aware of the downturn in order intake levels that has affected less complex machines but the good thing is that the economic slowdown creates shorter delivery lead times," he perused.
But despite this, Arburg has invested doubledigit million Euros to expand its infrastructure at its headquarters in Lossburg, such as the Training Centre to be launched in 2020; and a new assembly building for large Allrounders and turnkey systems. Furthermore, in the US, it is increasing the size of the head office in Connecticut by 50%, as well as in Italy, while the French subsidiary will have a new building with expanded area of 25% to 1,600 sq m by next year.
Meanwhile, compatriot machinery maker Engel also cited similar factors as deterrents to sales/investments. Christoph Steger, Chief Sales Officer, noted the "drastic declines worldwide", with the automotive business, which is its largest sector in its five business units, being hardest hit.
Having closed the 2018/19 year with EUR1.6 billion sales, Steger projected the current year sales to decline by 19% to EUR1.3 billion. "We have had ten great years and have to face the fact of the tenyear cycle." But he furthered that the market could capitalise on the recycling/ circular economy. "Recycling should be viewed as an opportunity and rules have to be set worldwide with incentives needed to ensure all countries undertake recycling."
In terms of infrastructure spending, Engel has almost completed its 2020 EUR400 million investment programme into capacity expansions and upgrades across its sites. At its large machine facility in St Valentin, Austria, Engel is setting up a customer technology centre while it opened a customer centre at its headquarters in Schwertberg in July.
Machinery, robot and auxiliary equipment maker Wittmann Group also echoed a successful ten-year run, according to CEO Michael Wittmann. "The current situation reminds us of the 2008/9 period but now we are faced with market fluctuations," he added. Having generated sales of EUR425 million in 2018, Michael forecast a turnover of EUR377 million for 2019, a decline of 11%. As for 2020, he said it would be difficult to make a forecast, adding, "We are entering 2020 with a lower backlog than we had in 2019 and this makes a huge difference."
Nevertheless, the company has proceeded with its expansions, having added on 2,150 sq m to its facility in Kottingbrunn, Austria, while its subsidiary Wittmann Battenfeld expanded its facilities in Germany, Czech Republic, Mexico and Italy.
Read more.. here
(PRA)
---
Subscribe to Get the Latest Updates from PRA Please click here
©2019 Plastics and Rubber Asia. All rights reserved.
©2019 Plastics and Rubber Asia. All rights reserved.
Home
Terms & Conditions
Privacy Policy
Webmail
Site Map
About Us
SOCIAL