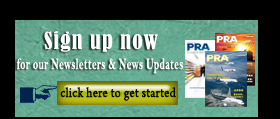 Extrusion Technology at K2019 (Review)
Technological advancements go hand-in-hand
German extrusion machinery supplierReifenhäuser Group and Russia's largest integrated petrochemicals producer Sibur have joined forces to develop new polymer products at Sibur's PolyLab centre, Russia's first R&D centre for the development and testing of polymer products. Reifenhäuser says it will use the products developed at PolyLab for its potential customers and launch custom solutions for the production of polymer sheet, film, and nonwoven materials.
Reifenhäuser Cast Sheet Coating supplied two extrusion lines and Reifenhäuser Blown Film Polyrema delivered a three-layer blown film line for PolyLab, to test new developments and film recipes.
The cast film line, a type MIDEX 5-60/120/60-2000, is designed to produce CPP film, LDPE film, and stretch film. Its features include Reifenhäuser extruders that process all polymers without changing screws and the MIDEX-RA rotary arm winder that is adapted also to processing stretch and PET film.
Sibur uses the second line, a type MIREX-MT-H 1-80- 0900 sheet line, to process PP film that is then processed into cups and trays on a thermoformer. The core of this line is the polishing stack of the MIRX-MT-H series. It has vertical polishing rolls and mechatronic nip adjustment. The two lines are equipped for the production of PET film.
New raw materials and film recipes go hand-in-hand with the current debate on sustainability and the Circular Economy and according to Ulrich Reifenhäuser, CSO of the Reifenhäuser Group, "Sibur will test new raw materials developments and in the future will launch products that are recyclable and reusable."
Sticking to one material for circular economy
At its booth at the K show, Reifenhäuser had around 15 examples of the circular economy. One of these is the usage of PE, as an economical alternative to PET, and its patented EVO Ultra Stretch system.
In conventional composite packaging, PET provides stability and barrier properties. On the downside, its recyclability is restricted. Reifenhäuser says stretched PE produced with its technology can fully replace PET with no loss of quality plus allow for mechanical properties that meet the requirements of the packaging industry.
The process involves stretching the film from initial heat to ten times its surface
area. Due to its patented positioning in the haul-off, the EVO Ultra Stretch features low energy consumption and stability. A major advantage is that the PE film can be converted on existing conversion lines with no adaptation required. This makes the switchover to PE monomaterial considerably easier.
Reifenhäuser said the application has already passed its field trials successfully at a customer and brand owner.
Recycled materials pumped up with performance materials
With the growing demand for packaging that focuses on being recyclable and uses recycled materials, US materials firm ExxonMobil collaborated in a number of examples at extrusion machinery booths.
With Reifenhäuser, it collaborated to make heavy duty sacks (HDS) using 37% recycled PE from heavy duty sacks, on Reifenhäuser's EVO fivelayer blown film converting technology. The system lowers melt temperatures by as much as 20°C and combined with a compact die head, allows for increased processability. The "take-off" system lowers the risk of thick film blocking and edge breakage.
ExxonMobil upped the ante by combining the recycled PE with its Exceed XP performance PE and HDPE, to maintain the performance of the sacks, even when fourth-cycle recycled PE heavy duty sacks are included in the formulation. The formulation contains recycled PE in the core and Exceed XP in the skin-layers, which allows the properties of the film to be retained.
ExxonMobil also collaborated with German machinery maker Windmöller & Hölscher (W&H) by demonstrating a 40-micron, five-layer polyolefin dedicated (POD) collation shrink film, which includes 30% recycled PE. The collation shrink film was shown processed on W&H's Varex II blown film line, and again included ExxonMobil's Exceed XP, Enable performance PE polymers and LDPE in the formulation.
The collation shrink film boasts toughness, holding force and shrink performance for high integrity packaging and storage stability at thinner gauge. Optical properties provide visual in-store consumer appeal while the film is easy to process with fast start/stop technology and high output. It has been validated by film and packaging producer Grupo Armando Alvarez to effectively package 6 x 1.5 l bottles.
In yet another development, stand-up pouches (SUPs) can now be made using recycled material from full PE laminated SUPs and PE polymers. This was demonstrated in a collaboration between ExxonMobil, Hosokawa Alpine AG, Erema Engineering Recycling and Henkel.
The new SUP packages combine 30% recycled PE with 70% virgin ExxonMobil performance PE polymers, as an alternative to BOPP, BOPET, or BOPA, and are suited for non-food applications, such as detergents.
The films were fabricated on Hosokawa Alpine's MDO line with Trio technology, allowing for optical (gloss and haze) and stiffness properties. These films need to be stretched less than five times, compared to six times when using other polymers, which improves the MDO processability, say the companies.
Read more... here
(PRA)
---
Subscribe to Get the Latest Updates from PRA Please click here
©2019 Plastics and Rubber Asia. All rights reserved.
©2019 Plastics and Rubber Asia. All rights reserved.
Home
Terms & Conditions
Privacy Policy
Webmail
Site Map
About Us
SOCIAL