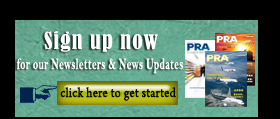 Country Focus: Thailand, Cultivating a sustainability mindset
With economic transformation plans underway, Thailand is building on its environmental commitments at its foundation, according to Angelica Buan who spoke to exhibitors at the recently concluded T-Plas show, held in Bangkok, Thailand.
Thailand is on a mission to lessen its plastic usage. Tagged as the fifth highest ocean plastic contributor, it has aimed to increasing recycling rates as well as reducing the types of plastics consumed. In the Plastic Waste Management Road Map 2018-2030, Thailand is targeting to use 100% recycled plastic by 2027 through various means including waste conversion to energy. This year, plastic cap seals in water bottles, oxodegradable plastics, and plastic microbeads are being phased out. By 2022, four types of single-use plastics will be restricted: lightweight plastic bags that are less than 36 microns thick, polystyrene takeaway food containers, plastic cups and straws.
The country with 69-million population accounts for a per capita 8 plastic bags/day. Notwithstanding that its thriving industries, automotive, electronics, consumer goods, beverages, appliances, agricultural processing, and others are relying on plastics as a key material.
At the recent T-Plas show, concurrently held with PackPrint and wire Tube shows from 18-21 September in Bangkok, over 200 exhibitors and six national pavilions showcased technologies and solutions that cater to these industries. Co-organised by Messe Düsseldorf Asia with the Thai Packaging Associationand the Thai Printing Association, the exhibition accommodated over 8,000 local and foreign visitors.
Thailand is flexing its global competitiveness, especially with the Thailand 4.0 economic model at play, by "increasing production, efficiency, and adding value to products with customisation, high quality, fast delivery, and reasonable price," Dheerayut Varnitshang, Vice Minister for Industry said during the opening of T-Plas.
Meanwhile, Thailand 4.0 represents the country's vision to rise from a middle income to a high income nation by adopting innovations and digital technology strategies, with emphasis on sustainability.
A favourable market in the region
Thailand is an important gateway to dynamic markets in Southeast Asia and the rest of the Asian region, said T-Plas exhibitors.
Indian exhibitor Lohia Group, a supplier of machinery for endto- end solutions for plastic woven fabric industry, has recently opened a regional office in Bangkok to handle the Asian countries, according to Thomas Berlingen, ASEAN Regional Manager at Lohia. "We are increasing our presence in Southeast Asia, being an important market for us. Thailand is our base and we are expanding from here," he said. Lohia has offices and agents in other ASEAN countries like Indonesia, Vietnam, the Philippines, Malaysia and Myanmar.
At the show, Lohia promoted its conversion machines for FIBCs (flexible intermediate bulk containers) and the Nova 6 circular loom that is designed for fabrics suited for packaging of cement, polymer granules, fertiliser and other farming products. Germanyheadquartered Collin Lab & Pilot Solutions is also expanding in Southeast Asia, adding a service engineer in Kuala Lumpur, Malaysia, apart from an existing one already in Thailand to support its growing business in the region. "Southeast Asia, in general, and Thailand, in particular, are a stable market for us, despite the presence of some competitor companies," Corné Verstraten, Collin's CSO/Joint Partner said. Collin's range of pilot & laboratory lines promoted at T-Plas included the flat film line with camera system, a blown film line, and a new design for the table-top teach line featuring a touch screen for the control.
Read more.. here
(PRA)
---
Subscribe to Get the Latest Updates from PRA Please click here
©2019 Plastics and Rubber Asia. All rights reserved.
©2019 Plastics and Rubber Asia. All rights reserved.
Home
Terms & Conditions
Privacy Policy
Webmail
Site Map
About Us
SOCIAL