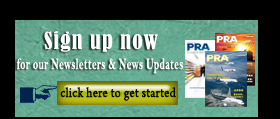 Tie-ups: Songwon partners with Uniwel for PVC stabilisers; DSM and Shapeways partner to develop scalable 3D printing solutions
South Korea's Songwon Industrial Co., the second largest manufacturer of polymer stabilisers in the world and a key global player in the polyvinyl chloride (PVC) stabiliser industry since 1965, has entered into a strategic co-operation agreement with China's JiangSu Uniwel Chemistry Co., effective as of July 2019, to meet the need for PVC stabilisers. Both Songwon and Uniwel will develop and manufacture the products, which will be sold under the companies' respective brand names.
Philippe Schlaepfer, Executive Vice President, Performance Chemicals Division, at Songwon explained: "We will retain PVC-stabiliser production in South Korea, and be able to cover rising demand, especially in Southeast and South Asia. As a global leader in tin stabilisers, catalysts and intermediates as well as PVC stabilisers, Songwon will also continue to serve these markets via the Korean site."
"With more than 25 years of experience in the field, Uniwel has become a leading supplier of PVC stabilisers in China," said Jiang, President of Uniwel. It produces a broad range of PVC heat stabilisers for a wide variety of end products, including window profiles, pipes & pipe fittings, indoor decoration boards, rigid foam boards, stone-plastic-composite floorings, films, leathers, wires & cables and much more. With their heat stability and processability, adaptability and suitability for numerous processing techniques, Uniwel stabilisers provide PVC with outstanding physical and mechanical properties, says the company.
Uniwel has acquired a number of invention and utility model patents and its six major ranges, which use advanced chemical technology to provide products for PVC.
Meanwhile in other news, Dutch materials company DSM is partnering with US-based Shapeways to develop custom and industrially scalable 3D printing solutions using Shapeways' proprietary technology and digital manufacturing expertise and DSM's materials.
The partnership between DSM and Shapeways will allow DSM to continue its ongoing commitment to building a 3D printing ecosystem using Shapeways' proprietary and innovative technology. By utilising Shapeways' newest technology offerings, DSM says it can now harness the power of on-demand 3D printing at scale, with just a small line of code. 'DSM Powered by Shapeways' will be available for DSM materials, providing businesses a lower barrier to entry and quicker access to new materials and additive manufacturing technologies.
"DSM's partnership with Shapeways will allow DSM to grow its additive manufacturing ecosystem bringing customers fast, easy access to 3D printing materials and technology," said Hugo da Silva, VP Additive Manufacturing at DSM. "Shapeways' innovative product creation solutions will greatly impact the way our customers are scaling additive manufacturing solutions and experiencing new technologies."
"We at Shapeways believe that the power of additive manufacturing and simplified product creation increases scalability and greatly enhances traditional manufacturing solutions," said Greg Kress, CEO at Shapeways. "By collaborating with DSM, a highly esteemed science-based company, Shapeways' B2B solutions will continue to scale the accessibility of 3D printing across a multitude of sectors."
Founded in 2007, Shapeways is headquartered in New York City, with manufacturing facilities in Long Island City and the Netherlands.
(PRA)
---
Subscribe to Get the Latest Updates from PRA Please click here
©2019 Plastics and Rubber Asia. All rights reserved.
©2019 Plastics and Rubber Asia. All rights reserved.
Home
Terms & Conditions
Privacy Policy
Webmail
Site Map
About Us
SOCIAL