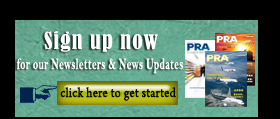 Saudi Arabia confirms US$2 bn petchem deals; ties up with global chemical firms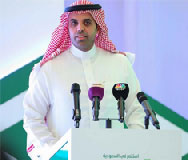 Saudi Arabia has signed more than US$2 billion worth of new petrochemical investment deals with global companies to boost the country's petrochemicals sector. These include a new polyacrylamide plant and an ammonia project in Jubail.
The deals were signed between the Saudi Arabian General Investment Authority (Sagia) and five chemical companies, namely Germany-based BASF, Anglo-Dutch oil/petrochemical supplier Shell, Japanese chemicals firm Mitsui & Co, France's SNF and Netherland's Advanced Metallurgical Group (AMG).
"The petrochemicals sector provides exciting opportunities for international investors as we look to draw on the expertise and experience of the private sector in transforming the industry," said Ibrahim Al Omar, Governor of Sagia in a statement.
Sagia and SNF will evaluate the set up of a polyacrylamide plant in Jubail with a capacity of 50,000 tonnes/year; Sagia also tied up with Mitsui & Co to set up an ammonia commercial production plant in Jubail with an estimated capacity of 1 million tonnes/year as well as work together to develop a speciality chemicals downstream opportunity.
In addition, Sagia signed an MOU with BASF to evaluate and assess opportunities in Saudi Arabia.
While with Shell, Sagia will build a residue upgrading catalyst manufacturing facility in Jubail. AMG and Shell will also assess the feasibility of building a facility to reclaim valuable metals by recycling spent residue upgrading catalysts generated by refineries in Saudi Arabia and the surrounding region.
Residue upgrading catalysts are critical in helping refineries upgrade the bottom of the oil barrel into more valuable products, including generation of petrochemicals feedstocks, Shell said in a statement.
Andy Gosse, President of Shell Catalysts & Technologies, said, "it is critical for refiners to get the most out of the bottom of their barrel with residue upgrading catalysts. New global fuel regulations and an increased focus on oil to chemicals, have significantly increased the number of residue-upgrading units already in operation, in construction or being planned. With these opportunities comes the challenge of producing the large volume of catalysts that will be required."
The above investments build on the positive momentum that Saudi Arabia has seen this year in terms of inward investment. According to Invest Saudi's Fall 2019 Investment Highlights report, over 250 overseas businesses were granted investor licenses Q3 2019. This marks a 30% increase compared to the same period last year, with 809 new foreign companies having established operations in Saudi Arabia, 67% of which are for fully foreign ownership investments. This represents the highest number of foreign investor licenses issued by Sagia since 2010.
(PRA)
---
Subscribe to Get the Latest Updates from PRA Please click here
©2019 Plastics and Rubber Asia. All rights reserved.
©2019 Plastics and Rubber Asia. All rights reserved.
Home
Terms & Conditions
Privacy Policy
Webmail
Site Map
About Us
SOCIAL