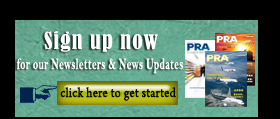 M&As: Glenwood to buy South Korean polyimide film maker; Logoplaste to buy Polish PET container maker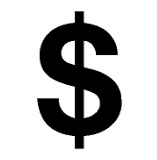 South Korea's Glenwood Private Equity has been selected to purchase world's leading polyimide (PI) film maker SKC Kolon PI Inc. According to SKC Kolon PI, its co-owners chemical firm SKC Co. and Kolon Industries Inc. have decided to sell their combined stake of 54.06% in the joint venture to sole bidder Glenwood PE.
Glenwood PE reportedly offered slightly over US$597.3 million for the stake. The sellers and the sale advisor Credit Suisse are expected to finalise the deal within this year after fine-tuning the detailed contract terms for the sale.
SKC Kolon PI was set up in 2008 by the two companies with a stake of 27.03% each. It has grown to the world's top PI film producer commanding a 30% share in the global market as of last year.
It is reported that the sale of the lucrative business comes as both SKC and Kolon Industries are in need of hard cash. SKC has been under financial burden after it injected 1.2 trillion won in acquiring the country's leading battery copper foil maker KCF Technologies Co. (KCFT) from US-based investment firm Kohlberg Kravis Roberts (KKR) & Co. in June.
Kolon Group also needs to build up reserves to afford a potential liability from the recent Invossa fiasco, ingredient mix-up scandal for Kolon TissueGene's gene therapy drug Invossa. The latter's permit was revoked as a result of the fiasco.
Glenwood PE has been keen on investments in environmentally-friendly technology companies such as electric vehicles and related parts makers. Since its launch in 2014, it has had successful buyouts and has profited from turnarounds like former Tongyang Magic, now renamed as SK Magic after it was sold to SK Networks, and former Lafarge Halla Cement.
Polyimide materials, flexible and highly resistant to heat and chemical, are used in various applications ranging from flexible printed circuit boards of smartphones to insulation for electric car batteries.
In other news rigid plastic containers maker Logoplaste Group is to acquire a majority stake in a Polish manufacturer of PET containers Masterchem. The transaction is subject to regulatory approvals and is expected to close in the first quarter of 2020.
Masterchem's founding family will retain a significant minority stake in the company and will remain actively involved in the management of the business. The transaction will enable Logoplaste to expand its business and support its clients' needs in new markets by offering flexible operations for a wide range of bottles and closures in Europe.
Founded more than 25 years ago, with a facility in Zielona Góra, Masterchem is a Polish manufacturer of PET containers for cosmetics, household chemicals, food products, pharmaceuticals and dietary supplements. The company has a widely diversified portfolio of clients across Europe (its volume exceeds 500 million units/year sold to over 1,000 customers).
Logoplaste's CEO Gerardo Chiaia said: "We are very pleased to announce this partnership with Masterchem. The combination of both companies will allow us to better serve our clients across a diverse range of products, reducing time to market and risk for new product launches, making us more agile and flexible. Masterchem and its team have been able to deliver tremendous growth year-after-year by focusing on its customers and constantly innovating and expanding its product range which includes bottles, jars and closures."
Founded in 1976, Logoplaste currently manages more than 60 factories, with locations in 16 countries: Brazil, Belgium, Canada, Czech Republic, France, Italy, Poland, Mexico, Netherlands, Portugal, Russia, Spain, Ukraine, UK, US and Vietnam. In 2016, Carlyle Europe Partners partnered with the de Botton family in the shareholding of Logoplaste to support further growth and international development of the group.
(PRA)
---
Subscribe to Get the Latest Updates from PRA Please click here
©2019 Plastics and Rubber Asia. All rights reserved.
©2019 Plastics and Rubber Asia. All rights reserved.
Home
Terms & Conditions
Privacy Policy
Webmail
Site Map
About Us
SOCIAL