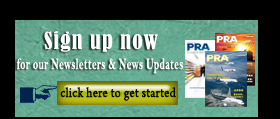 Country Focus: Vietnam, carving a name in the global competitiveness map
Vietnam is on the way to achieving economic power against the back of the US-China trade war and advancement of the Industry 4.0, says Angelica Buan in this report.
Global companies finding a new home in Vietnam
The US-China trade scuffle made Vietnam emerge from a lower middle income economy to a rock star global manufacturing hub as companies have been shifting production to the country to dodge the impact of the US tariffs imposed on Chinese goods, thus auguring its trade and manufacturing sectors.
Vietnam, ranked 70th in World Bank's ease of doing business for 2020, outpacing fast rising performers Indonesia (69.6th), the Philippines (95th) and Brazil (124th), is the world's manufacturing hub for electronic products, smart phones, textile and footwear. It is also known to have maintained cheap labour costs, and a sizeable consumer market.
Nevertheless, Vietnam's affiliations with global trade partnerships such as the Comprehensive and Progressive Agreement for Trans-Pacific Partnership (CTPP), the Regional Comprehensive Economic Partnership (RCEP), the EU-Vietnam FTA (EVFTA), and other trade agreements with key economic blocs, are notching up the country's global competitiveness.
It is not surprising that a number of foreign direct investments (FDIs) are channelling their businesses from China to Vietnam and other countries in Asia, amid the trade disputes that may not be resolved any time soon.
Vietnam's consumer electronics sector is benefiting from the situation. Companies are changing their production address to Vietnam: GoerTek, the manufacturer of Apple's AirPods, will be producing its wireless headphones in Vietnam to reduce supply chain costs; Japanese appliance manufacturer Sharp is also building its new plant near Ho Chi Minh City, set to begin operating in 2020 to produce automotive LCDs for the US market.
Meanwhile, American personal computer maker Dell is also diverting 30% of its notebook production from China to Southeast Asia, and has already pilot runs in Vietnam as well as in Taiwan and the Philippines. Japanese games console company Nintendo is likewise moving some of the Nintendo Switch production to Vietnam, while LG Electronics is moving its smart phone production line from South Korea to Hai Phong in Vietnam by the end of this year, allegedly to cut costs.
Stepping up with Industry 4.0
In a monumental move to be in the league of the world's innovation-driven economies, Vietnam has signed the resolution 52-NQ/TW in September, officially marking its transformation to the Fourth Industrial revolution (Industry 4.0).
The resolution, signed by Party General Secretary/President Nguyen Phu Trong "aims to make full use of opportunities brought about by Industry 4.0". What it means is that by 2025, Vietnam is striving to maintain its position in the top three ASEAN countries in the Global Innovation Index (GII) rankings; aiming for the digital economy to account for about 20% of the GDP while increasing labour productivity on average of over 7% per year.
By 2030, Vietnam aims to rank among the top 40 countries in the world in the GII rankings; aiming for all people to have broadband access at a low cost, and the digital economy to account for over 30% of the GDP; and with labour productivity increasing on average about 7.5% per year.
"In order to achieve the above-mentioned objectives, Resolution 52 states that two guidelines and six major policies need to be implemented. They include innovative thinking and unifying perception, perfecting institutions to facilitate proactive participation in Industry 4.0 and the process of national digital transformation," Vietnam officials said.
The state pledges to support the digital transformation in businesses and current manufacturing sectors in order to optimise, allocate and improve the efficiency of resource use, and enhance competitiveness; at the same time, promoting creative innovation to create new industries, products, and business models.
This development creates a more conducive business climate for Vietnam for global industry players desiring to expand their market share in the country and the rest of Asia.
This November, Vietnam will host the Plastics & Rubber (P&R) Vietnam show in Hanoi with over 200 exhibitors engaged in the plastics and rubber industries, including US specialised polymer materials and services provider Polyone, Doha Plastics, Qatar's largest manufacturer and supplier of plastic pipes; Motan-Colortronic, which recently introduced the Industry 4.0 ready Metroflow gravimetric material loaders and other new dosing and mixing units and new compressed air dryer unit.
Others include Starlinger, which dished out a closed loop system for big bags made from woven PP and new recycling and extrusion technologies; and more. The technologies that will be showcased are expected to improve Vietnam's Industry 4.0 readiness.
Trading in plastics
A windfall of trade activities is expected for Vietnam's plastics sector. A report from Mordor Intelligence states that the market for Vietnam plastics is expected to witness a CAGR of around 6.5% during 2019-2024, driven by the rapid increase in downstream processing capacity and growing demand from various end-user industries.
Vietnam's plastic imports (mostly from Thailand, Malaysia and China) in the first 9 months of the year crossed 4.7 million tonnes, valued at US$6.8 billion, according to statistical data. From January to September, Vietnam exported over US$2.5 billion plastic products. In the first 9 months, plastics exports increased by 5%, providing assurance that the plastics industry will meet its full year export target of US$3.2 billion, according to the Vietnam Plastics Association. Vietnam exports to more than 150 countries and territories, with the US and Japan being major markets.
Upbeat packaging sector
Further boosting the plastics demand is Vietnam's packaging sector sustained by the growing food and beverage sector. Investments in this segment have been pouring in. Recently, Ho Chi Minh-based PET packaging firm Ngoc Nghia has secured a US$21.4 million investment from a consortium led by VinaCapital Vietnam Opportunity Fund (VOF).
Ngoc Nghia has the largest plastic packaging production capacity in Vietnam, with an output of 3.7 billion preforms/year, bottles and closures/year at three production sites. It provides services to local and global brands including Unilever, Coca- Cola, Pepsi and Vinamilk. The company expects to corner US$74 million in revenue this year from its PET business.
Along the same vein, Swiss speciality chemicals company Clariant has launched new packaging products for the Vietnam market. In April, Clariant announced it is rolling out from its Changshu, China plant, a new standard tube/desiccant stopper product, created and sized to serve the needs of the Vietnam market, it said. The new product features a 25 mm x 132 mm tube along with a spiral stopper, to package effervescent tablets, chewables and lozenges. This packaging configuration is well suited to automated filling lines. The product is being distributed in Vietnam by DKSH Vietnam.
Furthermore, TPE supplier Kraiburg TPE will be showcasing a wide range of TPE products, including its Thermolast K, For Tec E and COPEC materials solutions. The selection of TPE compounds
feature an exceptionally silky and velvety surface, a high degree of scratch and abrasion resistance properties, resistance against skin oil, and oil applied on skins, like sunscreens and moisturiser. The TPE compounds also feature good weathering resistance, making them an ideal material solution for applications that require semioutdoor and outdoor use. Moreover, the compounds offer excellent adhesion to PC, ABS, PC/ ABS, ASA and SAN as well as to PA6, PA6.6 and PA12, including colour stability, which eases the colouring process when coloured materials are requested for this series.
Underscoring the safety of use, a selection of the Thermolast K, For Tec E and COPEC series is certified in accordance to the UL94 HB flammability test. Typical applications include smartwatches, watch bands, mobile phones, controllers, audio devices, remote controls, virtual reality devices and other consumer electronic applications. Also, on show at Hanoi will be customengineered solutions for consumer, industry, automotive and medical applications and custom solutions that match customer requirements, to ensure that the customer's product will achieve its objective in the highly competitive consumer products industry. The sectors covered include personal care and hygiene products, household items, office supplies, toys and sport articles, cosmetic and food packaging.
Packaging and other end-user industries will be fuelling plastics usage. BT Tee, General Manager of UBM VES, co-organiser of P&R Vietnam, Hanoi, stressed that plastics usage in manufacturing is growing along the usage of metals in the industrial supply chain.
FDIs are also anticipated to increase in northern Vietnam due to the region's competitive advantage, he said, adding that the exhibition can contribute to accelerating this progress.
(PRA)
---
Subscribe to Get the Latest Updates from PRA Please click here
©2019 Plastics and Rubber Asia. All rights reserved.
©2019 Plastics and Rubber Asia. All rights reserved.
Home
Terms & Conditions
Privacy Policy
Webmail
Site Map
About Us
SOCIAL