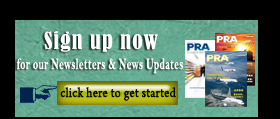 Plant Upgrades: Evonik commissions PMMA flat sheet plant; Chomarat invests in composites technology in US
Following mechanical completion of the facility, German speciality chemicals firm Evonik has started up its new multi-layer co-extrusion plant for PMMA flat films. The first selected customers are now receiving samples, said the firm.
In Weiterstadt, 20 km south of Frankfurt, Germany, the company is now producing multi-layer films with a width of 2,700 mm – the largest available format worldwide for flat polymethyl methacrylate (PMMA) films. Evonik has invested a double-digit million amount in the Weiterstadt site and has created a range of new jobs.
"With this plant, we are investing in a market segment that continues to show positive development and promises strong growth potential. We are also underlining our claim as an innovation leader in acrylic-based products," says Martin Krämer, head of the Acrylic Products Business Line. The new plant extends the currently installed capacities and, due to the format width and the multi-layer co-extrusion facility, it offers additional attractive potential, said Evonik.
In particular, the manufacturers of facade materials will benefit from the new plant. Markets with above average growth, such as countries in Asia, are looking for special quality features to cope with often extreme weather conditions.
Evonik's base PMMA material, supplemented with one or more additional functional layers, has already been used successfully for many years in moderate climates.
PMMA films are also used in microfluidic devices, in window profile wrapping and in the graphics industry. These application areas also stand to benefit from the newly installed plant as here, too, the demand for exceptionally durable products continues to grow.
In other news, French firm Chomarat that has specialised in scrim reinforcements for construction materials for more than 50 years, has now invested in a new pilot production line to develop its next generation of reinforcements. Unique in the market and designed entirely by Chomarat, the machine is catered to the development of next generation cement board and roof-waterproofing reinforcements, and versatile for developing materials for new markets. The new line will become operational in early 2019 at its construction plant in Anderson, South Carolina, US.
The new pilot line will enable it to launch a new generation of laid scrim reinforcements for construction materials, with what it says is incomparable performance. "We are working on all the parameters (technological, chemical formulations, textile fibres) to optimise the performance of scrims, such as protecting glass against alkali in cement or increasing impact resistance and water repellency," explains Raphaël Pleynet, Director of Composites & Construction Europe at Chomarat.
The scrims designed and developed by Chomarat are reputed for their advantages: dimensional stability, laminating quality with other materials (film or veils), excellent mechanical performance, and very good protection against the alkalinity of cement, says the firm.
(PRA)
---
Subscribe to Get the Latest Updates from PRA Please click here
©2018 Plastics and Rubber Asia. All rights reserved.
©2018 Plastics and Rubber Asia. All rights reserved.
Home
Terms & Conditions
Privacy Policy
Webmail
Site Map
About Us
SOCIAL