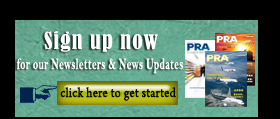 Plant Expansions: Covestro to increase aniline production in Antwerp; Lanxess to up capacity for iron oxide pigments in Germany
As part of its global MDI investment programme, German materials firm Covestro plans to invest around EUR300 million in a new aniline production at its Antwerp site. The launch of the new unit is expected for 2022. As Covestro's European hub for aniline, the Antwerp site benefits from the attractive infrastructure and logistics at the heart of harbour and has access to the necessary raw materials for aniline. Aniline is an important starting material for numerous chemical products including MDI. MDI is then again a precursor for rigid foam that may be used to provide thermal insulation for buildings and insulation in the refrigeration chain.
"Our Antwerp site plays a crucial role in Covestro's supply and production network and this investment proves it will continue to do so in the future", said Volker Weintritt, Managing Director of Covestro in Antwerp. "The increase of our aniline production will ensure a sustainable and efficient supply for our European MDI network including the increasing capacities at our Spanish site in Tarragona." The investment project will eventually provide extra job positions.
The design and process technology of the new unit in Antwerp will be based on Covestro's best available technologies in terms of process safety and energy efficiency. The global MDI market is expected to grow by about 5% per year in the long-term, outgrowing the world's global domestic product (GDP) by some 2 percentage points. With its global MDI investment programme Covestro says it currently accelerates its investment activities to capitalise on the predicted strong MDI market growth.
In other news, speciality chemicals firm Lanxess is continuing to optimise its global production network for the manufacture of iron oxide pigments. Through targeted "debottlenecking" at the Krefeld-Uerdingen site, the German company has increased the product availability of its Bayferrox and Colortherm micronised red pigments by more than 5,000 tonnes/year. "In the paints and coatings industry and also for plastics applications, we see a continuously rising demand for high quality pigments which offer good dispersion characteristics. We have therefore increased product availability for our customers," says Holger Hüppeler, head of the Lanxess Inorganic Pigments business unit.
Due to their properties, micronised iron oxide pigments are mainly used in technically demanding paints and coating systems and for colouring plastics. The micronisation process is characterised by intensive milling in which the proportion of agglomerates is significantly reduced. Micronised pigments can thus be more readily dispersed. In addition, they provide high colour strength and colour consistency, according to Lanxess.
Lanxess says it uses its proprietary Laux process to manufacture Bayferrox and Colortherm red pigments at its site in Krefeld-Uerdingen, Germany. Black pigments are heated up to 800°C and oxidised to red pigment. Since the Copperas process, which was an alternative, is no longer used worldwide on a market-relevant scale, the much more environmentally friendly Laux process is the only production process applied for iron oxide red pigments that includes a calcination step at very high temperatures. This results in particularly stable pigments which, after a subsequent milling process, have unique properties which distinguish them from all other iron oxide pigments available on the market in two essential respects.
These pigment types also lead in terms of temperature stability. They are thermally stable even up to temperatures of 800°C, while red pigments (hematite, Fe2O3) produced using other manufacturing processes are typically only resistant up to a maximum of 400°C. Due to the high temperatures applied during calcination in the Laux process, all water inclusions that can promote a colour shift are displaced from the oxide crystal lattice.
(PRA)
---
Subscribe to Get the Latest Updates from PRA Please click here
©2018 Plastics and Rubber Asia. All rights reserved.
©2018 Plastics and Rubber Asia. All rights reserved.
Home
Terms & Conditions
Privacy Policy
Webmail
Site Map
About Us
SOCIAL