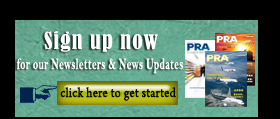 Plant Expansions: BASF to up capacity of acrylic dispersions in Malaysia, Perstorp hikes capacity for Di-Penta
German chemicals company BASF plans to double its capacity for acrylics dispersions with a new production line at its site in Pasir Gudang, Malaysia. Through the investment, BASF says it aims to provide a reliable supply of high quality dispersions solutions to customers in the fast-growing ASEAN, Australia and New Zealand markets.
"There is a growing need for our latest generation of innovations, including low-VOC low-odour acrylic dispersions for architectural coatings, construction and adhesives industries. This capacity increase is meant to help address that need and support the development of our customers in the region," said Jeff Knight, Senior Vice President, Dispersions and Resins Asia Pacific, BASF. The investment project also includes a revamp of the waste water treatment facility, with the addition of a condensed water stripping system.
"This new investment would double the production capacity by early 2020. It will be a driving force to support our customers' growth in the region," said Peter van der Zwan, Director, Local Business Management - ASEAN & ANZ, Dispersions and Resins, BASF.
BASF began production of dispersions in Pasir Gudang in 2015, and currently operates one line at the plant. The site, which was first established in 1990, is located in the Johor Free Trade Zone, a key site for export.
In other news, Sweden's Perstorp has increased capacity of di-pentaerythritol i.e. Di-Penta with 40% at its site in Perstorp, in line with the growth of the Di-Penta market over the last ten years and future growth.
The capacity increase is a result of improved efficiency and debottlenecking at all Di-Penta producing sites, it says.
Di-Penta is used in a vast number of applications such as UV cured coatings, synthetic lubricants, high solids alkyd coatings, fire resistant Charmor coatings and lead-free PVC stabilisers.
Di-Penta brings properties such as a thermo-stability, UV-stability, weather-, chemical- and scratch resistance. It's also a very important raw material in many environmentally friendly applications.
As the largest global producer of Di-Penta, specialty chemicals company Perstorp, is working on all fronts to meet the increased customer demand of Di-Penta and the performance it offers.
Since years back the entire industry has suffered from shortages in the Di-Penta market. To secure product availability Perstorp has worked to maximize Di-Penta production capacity which now has resulted in a capacity increase and a fully available product.
Kent Hamacek, Product Manager, Advanced Polyols & Formates says "We strongly believe in Di-Penta and will work hard to continue to grow with our customers and customer's customer, bringing new and innovative solutions to market".
The complete strategy to meet customer demand for Perstorp Di-Penta now and in the future also includes a number of innovation projects focused on application development for complementary solutions.
(PRA)
---
Subscribe to Get the Latest Updates from PRA Please click here
©2018 Plastics and Rubber Asia. All rights reserved.
©2018 Plastics and Rubber Asia. All rights reserved.
Home
Terms & Conditions
Privacy Policy
Webmail
Site Map
About Us
SOCIAL