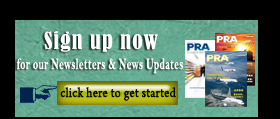 Medical Industry: Biocompatible materials in medical technology
Also, download this story from the electronic issue here
In the field of medicine, a rule of thumb when prescribing medical treatment is that the benefits must outweigh risks. However, when it comes to using medical devices, there are no taking chances. Throughout the continued advancements in medical technology, patient safety comes first, says Angelica Buan in this report.
Biocompatible materials growth
The increasing demand for medical devices is a result of emerging new diseases, rising geriatric populations, prevalence of debilitating lifestyle diseases, and changing modes of healthcare delivery.
Biocompatibility is at the core of medical devices development to prevent toxic reactions in patients, reducing the risk of immunological response, as well as establishing the absence of carcinogenicity, toxicity, teratogenicity and immunogenicity, and high corrosion resistance of these devices. As average life expectancy is rising, the healthcare industry is looking for new types of biomaterials that are compatible with the human biological system when used in different medical applications in the long run.
Biocompatible materials, such as medical-grade plastics evaluated based on ISO10993, are used for various applications such as orthopaedic implants, wound healing dressings, and different medical devices including pacemakers, blood tubes, and artificial hearts.
While the global market for medical devices is prefigured to reach US$532 billion by 2024, according to a market outlook by Goldstein Research, the global market for biocompatible materials is forecast in the Global Industry Analysts (GIA) report to fetch a value of nearly US$176 billion by 2024.
Home healthcare drug delivery systems based on PCs
Meanwhile, the global home healthcare market, predicted to grow at a CAGR of 7.8% through 2025 is seeing new innovations.
With sterilisation of medical devices, an important practice to prevent the spread of infections, PC can be sterilised using a variety of methods, ranging from ethylene oxide (EtO), irradiation, and steam autoclaving to common clinical disinfectants. Its properties such as clarity, high strength and impact and heat resistance as well as low water absorption have led to its use in a wide range of critical medical devices.
Thus, Beijing-based medical equipment manufacturer QS Medical Technology Co (QS) teamed up with German polymer materials manufacturer Covestro to design a new needle-free injection technology for patients with diabetes.
QS says it selected Covestro's medical-grade Makrolon Rx1805 PC for the medicine ampoules, thereby giving access to treatment for diabetes without needles, especially for the more than 114 million Chinese patients affected by diabetes.
The material boasts durability, processability and design flexibility, and is also resistant to cracking against lipids and to radiation sterilisation. Besides being impact resistance, the ISO10993-certified material allows for accuracy in moulding size; and is able to maintain stability under different application environments, said the companies.
QS adds that it aims to integrate injection drugs with the needle-free technology in the coming years, and launch more convenient pre-loaded, needle-free administration systems onto the market.
Materials company Sabic utilising its PC material worked together with US firm eNeura Inc in developing a clinically proven, non-drug option for the prevention and treatment of migraine headaches. The sTMS mini by eNeura is a physicianprescribed, portable delivery system for single-pulse, transcranial magnetic stimulation.
Working with moulder PTA Plastics, eNeura selected Sabic's Lexan PC copolymer for the housing of the device. This healthcare-grade material met the company's stringent requirements for biocompatibility, resistance to impact and household chemicals, light weight for easy handling, and the ability to be colour matched. The sTMS mini was cleared by the FDA for migraine prevention in 2017, following previous agency clearance in 2014 for acute treatment.
The eNeura team says the material surpassed other candidates such as standard PC, which lacked good chemical resistance; ABS, which failed the drop test; and PVT, which had flowability issues. Its light weight, compared to metal and other traditional housing materials, makes the device easy to lift into the pulse delivery position behind the patient's head. To provide a water-tight seal, the Sabic material was overmoulded with a TPE.
Sterilisable acrylic-based single-use devices
Widely used plastics such as PVC and PE have been used in medical plastics, however, there are safety concerns in using them due to the potentially toxic additives that they contain and this has given rise to using acrylic as an alternative.
Given acrylic's resistance to impact and high temperatures, it is suitable for use in a wide variety of applications; and like PCs, acrylics are also sterilisable. Thus, German speciality chemicals company Evonik Industries's Cyrolite acrylic-based polymers are targeted at medical and diagnostic applications, since the material is resistant to alcohol and lipids and the plasticisers found in PVC tubing.
The multi-polymer compounds are claimed as the most highly developed (PMMA) acrylic-based polymers for medical devices.
They can be sterilised with gamma rays, e-beam, and EtO gas and can be processed by all conventional thermoplastic processing methods. All Cyrolite grades meet the requirements of USP classes 6 and 26, and are free from Bisphenol A (BPA), Bisphenol S (BPS) and Di-(2- ethylhexyl) phthalate (DEHP), which is present in PVC.
Typical applications include disposable medical items, such as IV and catheter accessories, blood/plasma separators, chest drainage sets, and medical filter and device housings. Evonik has also developed customised variants of Cyrolite polymers for special applications in diagnostics.
Addressing the tooling for drip chamber components
Elsewhere, German global styrenics supplier Ineos Styrolution and Swiss manufacturer of injection moulds Schöttli (a Husky company) have jointly developed specialised material and tailored tooling solutions to deliver an optimised manufacturing solution for the production of drip chamber components.
Drip chambers are very demanding for the materials used, and for the tools deployed to manufacture them. For example, the material is expected to provide good transparency, softness and bonding properties. Demands for the tooling and hot runner system include equal filling of the parts to achieve the required wall thickness, high performance demoulding capabilities, high transparency of the moulded parts combined with reliability and performance for high cavity tools to allow for growth and to address manufacturers of multiple sizes.
Traditional materials for drip chamber production that include PVC, PP and various compounds, all squared with the challenge that some of the required product properties seem to contradict each other and optimising one property may have a negative impact on another one.
Ineos Styrolution and Schöttli say they have addressed this challenge. While good bonding properties, for example, make the parts stick to tools, typically leading to impacts on the geometry, Schöttli's tools minimise the effect with respective demoulding capabilities and ensure the required reliability of a stable wall thickness.
Also, the good flowability of Ineos Styrolution's Styrolux 4G 60, which features softness, elasticity and transparency, combined with the Schöttli's single and dual side gating contributed to successfully building tools for reliable manufacturing of the drip chambers, say the partners.
TPEs suitable for surgical tool, fluid pump
Thermoplastic elastomers (TPEs) offer versatility, heat stability, wear and scratch-resistance; smoothness, and other properties that also make them materials of choice for surgical instruments, electrocautery cutters and other medical devices that require a non-slip grip and soft-touch feel texture.
Italian medical electronic equipment producer LED SpA picked Germany-headquartered Kraiburg TPE's Thermolast M for its Surgeon Pencil S, an innovative hand-piece for use in high-frequency surgery. LED says the Thermolast M compound makes this device lightweight, adds on ergonomics and allows for reuse. Other benefits are the medical conformity, design freedom and aesthetics.
Unipolar electrode hand-pieces are important instrumentals in state-of-the-art high-frequency electrosurgery, according to LED. Together with different active electrodes, they are used for sensitive cutting and coagulating procedures that require a firm and comfortable grip. The novel Surgeon Pencil S meets these requirements with several parts moulded in different grades of Thermolast M.
The 30 g-grey pencil comprises a central hand-piece with a screw-on electrode holder, two different-coloured (yellow/blue) CUT/COAG button rings and a cable end. The body parts of the tool are two-component mouldings with a solid PP core and a Thermolast M soft-touch skin. Apart from long-term, direct adhesion from this combination, the TPE overmoulding ensures the secure non-slip grip of the tapered instrument for fatigue-free surgery and comfort even in wet conditions. The convex shape of the button rings forms a supporting area for the surgeon's fingers, and the buttons provide reassuring tactile feedback when engaged or disengaged.
In contrast to common single-use electrode handpieces, however, the Pencil S can be autoclaved up to 100 times at 134°C owing to the sterilisability of Thermolast M, which means it can be sterilised using common EtO, superheated steam, as well as beta or gamma irradiation.
By the same token, US thermoplastics solutions specialist Teknor Apex has introduced new medicalgrade TPEs for peristaltic pump tubing. The Medalist TPEs provide elasticity over a broad temperature range, withstand stresses of pump action over time, and, unlike silicone, are weldable and heat-sealable.
The new series includes clear, translucent, and opaque grades for the biotech and pharmaceutical industries, medical infusion systems, and dialysis machines. In comparison with other TPEs, Teknor Apex says Medalist exhibits lower levels of spallation, which is the shedding of particles from the inner surface of the tubing caused by repeated compression and release during pump operation. The elasticity of these compounds allows tubing to keep pace with rapid pump action, and their durability enables it to retains its shape and remain intact over time.
Other benefits are a low level of extractables and sterilisation by e-beam, gamma, and EtO. Speciality grades are available for biopharmaceutical applications with extreme low-temperature requirements.
Teknor Apex produces Medalist compounds in ISO- 13485 facilities in the US and Singapore.
Securing source of PP and PE
Advancement in the field of medical technology is a
continuing process, adapting to growing demand for improved yet cost-effective treatment outcomes and healthcare delivery to meet the requirement for patient safety. Medicalgrade materials must comply fully with the stringent standards for safety, biocompatibility, toxicity, and other such criteria. This is the ultimate challenge for the healthcare industry.
For Austrian polymer maker Borealis and its joint venture company Borouge, it is an opportunity. The companies' expansion of the Bormed portfolio of PE and PP products, including Bormed PL8830-PH, secures the supply of an important medical-grade material in the global market.
Borealis, which currently has one of the largest product offerings for the global healthcare market, claims to be the only raw material supplier to be able to offer a material that can bridge the gap between thermoplastics and elastomers.
A first-ever controlled plastomers solution, Bormed PL8830-PH is an ethylene-based, octene-1 plastomer. Because it is a reactor polymer, it boasts consistent quality and exhibits purity and cleanliness. It offers enhanced compatibility with PP, easy processing, clarity, and flexibility on an elastomers level. The material has also been specifically developed to be used as a versatile blend partner along with other PE in film, extrusion, and moulding applications.
Benefits for users and manufacturers include high pack integrity, simplified processes, enhanced sustainability and potential cost savings. The latter is achieved because it allows for the significant reduction in the number of non-polyolefin impact modifiers used to achieve performance properties like impact strength, the partners furthered.
The principle application of Bormed PL8830-PH is as a modifier in pharmaceutical film, for example for medical fluid bags, the companies said. It is especially suited for use in pouch systems, pharmaceutical primary packaging such as IV bags, continuous ambulatory peritoneal dialysis (CAPD), and active pharmaceutical ingredient (API) bags; film for medical device packaging; and bioreactors.
As it can be seen companies are developing collaborative partnerships to push the boundaries in technology innovations for the medical/healthcare sectors.
(PRA)
---
Subscribe to Get the Latest Updates from PRA Please click here
©2018 Plastics and Rubber Asia. All rights reserved.
©2018 Plastics and Rubber Asia. All rights reserved.
Home
Terms & Conditions
Privacy Policy
Webmail
Site Map
About Us
SOCIAL