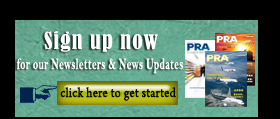 Biodegradable plastics: a winning solution or lost cause?
Also, download this story from the electronic issue here
In a bid to halt the onslaught of plastic wastes, biodegradable plastics are deemed as viable and cost-effective solutions. Market growth is being driven by consumer awareness of climate change and marine litter and regulations on the use of conventional plastics, but yet there are detractors that do not favour the eco-friendly alternatives, says Angelica Buan in this report.
The growing global plastics sustainability movement is one of the biggest potential disruptors for the plastics industry and is putting future plastics resin demand and billions of dollars of industry investments at risk, according to IHS Markit, pertaining to its latest report, Plastics Sustainability - A Sea Change: Plastics Pathway to Sustainability.
The world generates more waste than it can recycle and reuse. Thus, biodegradable plastics are being pushed as viable options, and are gaining traction. A new Half-Cooked Research report prefigured the global biodegradable plastic market size to reach almost US$17 billion by 2022, growing at a CAGR of 8.4% from 2016.
Over the years, different types of biodegradable plastics have been obtained and created from biomass – from food wastes, plants and crops to sea animals and sea weeds, which are cheap, easily available, and renewable.
Currently, the cost of producing biodegradable plastics is higher compared to producing conventional plastics, thus limiting its market growth. However, in the long run, as demand for renewably-sourced biodegradable plastics increases, the cost is expected to reduce.
Food scraps and plants as feedstock for PHA
The United Nations' Food and Agriculture Organisation (FAO) estimates that 1.3 billion tonnes/year of food produced for human consumption worldwide is lost or wasted. This waste can be used as feedstock for highvalue biodegradable polymers.
Canadian start-up Genecis is one such company that has seen the potential. The company, which was formed by graduates from the University of Toronto Scarborough, led by Luna Yu, has converted organic waste into polyhydroxyalkanoates (PHA) plastics to make ful ly biodegradable f lexibl e pac kaging, toys , food ware, and medical applications, including surgical staples, sutures and stents, to cite a few possible applications. When combined with polylactic acid (PLA), it can be used to produce 3D printing filaments.
Yu explained that the new technology Genecis has developed enables it to produce PHAs from a cocktail of food wastes – cheaper than the current method of producing PHAs from sugars obtained from food crops such as corn, sugar cane and canola.
Genecis's three-step process to make PHA involves breaking down food waste, aided by a bacteria culture, into volatile fatty acids. The fatty acids are added to another bacteria culture specially selected to produce PHAs in their cells. Finally, an extraction process breaks open the cells, then collects and purifies the plastic. The entire process , which employs bioreactors, takes seven days.
PHA is 100% compostable, degrading within a year in the environment , and less than ten years in water, the company said. At the time of press, the company has processed 1,080 kg of food wastes and produced 5,586 plastic spoons using the PHA from the waste.
Marine-biodegradable plastic with PBAT
Plastics that biodegrade in marine environments offer a solution to marine litter. US bioplastic resin manufacturer BioLogiQ has developed a marine biodegradable plastic compound, NuPlast iQ MB BioPolymer, produced by blending NuPlastiQ GP (general purpose) with polybutylene adipate terephthalate (PBAT). A test performed by Eden Research Laboratory showed 97% biodegradation of a GP/PBAT film in ocean water within a one-year period, according to ASTM-D6691 standards for marine biodegradability.
BioLogiQ's NuPlastiQ GP is a 100% natural, renewably-resourced, plant-based resin that has been certified by TUV Austria to marine biodegrade in 28 days. When PBAT, which is commonly sourced from fossil fuel, is mixed with NuPlastiQ GP, it will also biodegrade in marine environments.
This breakthrough can provide a solution to reduce marine debris, according to Biologiq President/Founder, Brad LaPray. The Idaho Falls-headquartered company is working on NuPlastiQ MB (marine biodegradable) formulations of NuPlastiQ GP with PE and PP for applications such as drink cups, straws, lids, and grocery sacks.
Plant-based thermoplastics
Japan-headquartered Green Science Alliance Co, a group company of Fuji Pigment, has also developed various types of biodegradable nanocellulose composites derived from natural biomass resources such as trees, plants and waste wood. This composite, when mixed with plastic can make it biodegradable to some extent, enhance its mechanical strength, and help in weight reduction, given that it weighs approximately one-fifth that of steel, but is more than five times stronger. Its low thermal expansion co-efficient suppresses deformation at plastic moulding process. These qualities make nanocellulose composites suitable for automotive, aeronautic, architectural, and other applications, while having a positive environmental impact.
Surmounting the challenge surroundin g nanocellulose, which is hydrophilic, and plastics, which are mostly hydrophobic, Green Science Alliance has established a manufacturing process for mixing nanocellulose with various thermoplastic plastics, including PE, PP, PVC, PS, ABS and PC.
The nanocellulose plastics can also be combined with various types of biodegradable plastics, including PLA, PBAT, PHA, polybutylene succinate (PBS) , polycaprolactone, and starch-based plastic.
Meanwhile , the company is undertaking further testing of the biodegradability of the material under composting, in home, water and marine environment conditions.
PHA resins to develop eco-friendly straws
Beverage straws are one of the most common singleused plastics that studies have established are polluting the oceans. In the US alone, an estimated 500 million straws are used per day, and this quantity adds up to the waste generated in the environment and along the coastlines.
Moves to ban drinking straws, as well as discarded stirrers and cotton buds are spreading across Europe, North America, and even some countries in Asia.
Nonetheless, a more direct solution is being offered to produce biodegradable versions of the non-degradable PS drinking straws.
Danimer Scientific, a US manufacturer of biodegradable plastic products, has created a fully biodegradable resin Nodax PHA, which it says can effectively biodegrade in landfills, waste treatment facilities and oceans.
Scot t Tuten, Chief Marketing Officer at Danimer Scientific , acknowledges the challenge posed by limited options for ecofriendly yet durabl e alternatives to plastic straws and other singleuse plastics.
Danimer Scientific shared that a recent study under taken by the University of Georgia compared the biodegradation of Nodax PHA to cellulose powder, food waste, plastic pellets and other materials in aerobic and anaerobic conditions. It was found that in a proper waste management setting, Nodax PHA biodegrades at a rate similar to cellulose powder or wood pulp. Additionally, researchers determined that Nodax PHA will begin to biodegrade over the course of six months in ocean water, while traditional plastics remain intact and unchanged in the same environment.
Danimer Scientific says its 100% bio-based PHA possesses seven TUV Austria certifications and statements of industrial and home compostability, plus is FDA approved for food contact.
A similar undertaking has been started by Singapore-based biodegradable plastics manufacturer RWDC Industries. Using the prize amount of S$719,000 in July from Singapore's Temasek Foundation Ecosperity, RWDC partnered with the University of Georgia's New Materials Institute researchers to develop a commercially viable straw based on PHA.
The partners are developing drinking straw prototypes, which they expect to produce on a commercial scale by mid-2019. RWDC said that use of PHA is not limited to making straws; it can also be used for other plastic applications.
According to UGA Professor/Director of Technology Development, Branson Ritchie, the PHA-straw must meet certain criteria to be a viable product in the marketplace. It will have to perform as well as the plastic straws currently in use, be cost-effective over its entire life cycle, including disposal. Most importantly, the partners see this development as a solution to replacing petroleum-based straws.
Sceptics not sold on biodegradable materials
With all of the above solutions, are biodegradable materials able to scale down plastic pollution? Some experts are sceptical.
The European Parliament, during a vote it cast in September to strengthen the European Commission's plans to curb plastic pollution, as underscored in the European Strategy for Plastics in a Circular Economy, opined that incessant consumption of single-use plastics, whether they are biodegradable or not, is at the crux of the mounting plastic pollution.
In other words, biodegradables do not offer real solutions. "What can be done is to urgently implement policies that will dramatically cut (our) plastic footprint," said ECOS Programme Manager Ioana Popescu, speaking for Rethink Plastics, an alliance of European NGOs.
Meanwhile, the European Parliament, emphasised what it deems to be more substantial steps to solve plastic pollution, including "phasing out microplastics in cosmetics, personal care products, detergents and cleaning products by 2020, and concrete measures to tackle other sources of microplastics; a complete ban on oxo-degradable plastics by 2020; reduction of hazardous substances in plastics, to ensure that what is recycled is free from dangerous chemicals; prevent generation of plastic waste, followed by reuse and recycling, with landfill or incineration of plastic waste as a last resort".
On another platform, researchers from the Norwegian national research institute Ostfoldforskninghave also expressed doubt that biodegradable plastics can help in staving off pollution, but can even encourage consumers to generate more plastic wastes. The institute opines that biodegradable plastics conjure a notion that when they are released into the environment, they will completely degrade and disappear. "Even the so-called bioplastics may contain a significant amount of fossil plastic," they said.
There is a discrepancy in test conditions and the actual biodegradation in nature, the former are more favourable, while the latter will be significantly longer, said the Norwegian scientists, explaining that "a large part of the biodegradable plastic that originates in nature will initially pollute nature as plastic waste, and then disintegrate into micro-plastic with the potential to create further environmental problems".
Nonetheless, the researchers advised for more research, particularly in the area of bioplastics, on top of implementing adherence to proper waste management programmes.
Even though the development of biodegradable plastics has yet to achieve perfection, it is evidence of the industry's efforts to help abate plastic pollution at source.
(PRA)
---
Subscribe to Get the Latest Updates from PRA Please click here
©2018 Plastics and Rubber Asia. All rights reserved.
©2018 Plastics and Rubber Asia. All rights reserved.
Home
Terms & Conditions
Privacy Policy
Webmail
Site Map
About Us
SOCIAL