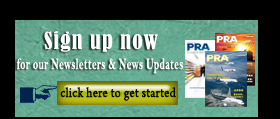 Nordson to build extrusion/fluid coating die plant in the US
US-headquartered Nordson Corporation recently broke ground on a new world headquarters for its EDI extrusion and Premier fluid coating product lines, one that will include advanced equipment for enhancing die quality and more efficient systems for serving customers, it says.
The 13,500 sq.m facility will be located in an industrial park near three existing Nordson sites in Chippewa Falls, including the current EDI headquarters and extrusion die manufacturing facility; a plant for Premier dies and all aftermarket service; and a technology centre for R&D and laboratory trials. Relocation of these operations to the new facility will begin in the summer of 2019 and be complete by late 2020.
Nordson says it will also will enhance production efficiency with new state-of-the-art equipment.
"The new global hub for our EDI brands will redefine the way that dies are built," said John J. Keane, Executive Vice-President in charge of Nordson's Polymer Processing Systems (PPS) business. "Advanced manufacturing equipment will streamline workflow and produce dies with tighter tolerances. A complete reconfiguration of our operation will integrate people and resources previously deployed in separate locations, generating collaboration and synergy that will improve the customer experience and reduce lead times."
The integration of people and resources will involve all functions—sales and order processing, design and engineering, machining and polishing, technical support, and administration.
Further investment in the Chippewa Falls facility planned by Nordson in the next few years will purchase still more new equipment as well as paying to upgrade existing systems. The building site includes room for expansion of up to 7,360 sq m.
In addition to the Chippewa Falls operation, Nordson is already building new extrusion and fluid coating dies in Shanghai and in Saitama, Japan. Remanufacturing or rework services for dies are available at these locations and in Münster, Germany.
The investment in Chippewa Falls is the latest in a series of investments by Nordson in its PPS brands. These include a new facility in Münster, Germany, serving as a global hub for BKG pelletisers, screen changers, and melt pumps; a new Americas hub in Austintown, OH, US, for Xaloy extrusion and injection moulding screws and barrels; and other projects in the US, Germany, China, Thailand, and Japan involving capacity expansion, new equipment, or new laboratory facilities for BKG, EDI, and Xaloy brands.
(PRA)
---
Subscribe to Get the Latest Updates from PRA Please click here
©2018 Plastics and Rubber Asia. All rights reserved.
©2018 Plastics and Rubber Asia. All rights reserved.
Home
Terms & Conditions
Privacy Policy
Webmail
Site Map
About Us
SOCIAL