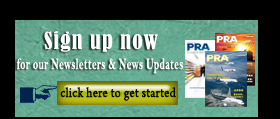 M&As: Stora Enso takes full control of Cellutech; Borealis's views Asia with acquisition of South Korea's DYM
Renewable materials maker Stora Enso has increased its ownership up to 100% in the Sweden-based Cellutech AB. The company specialises in the development of new materials and applications based on cellulose, micro-fibrillated cellulose (MFC) and other wood-based components
The acquisition of Cellutech supports Stora Enso's vision of replacing fossil-based materials with renewable ones originating from wood. The acquired company works, among others, in the areas of foams for packaging and hydroponics where the markets are continuously growing. Cellulosic foams can, for example, be used in packaging to replace polystyrenes which are the most widely used plastics.
"The acquisition of Cellutech will add a new dimension to our fibre and cellulose capabilities particularly in lightweight cellulose foams and spheres. We are investing in technologies and expertise that will further broaden application development competence in Stora Enso's Biomaterials Division," says Markus Mannström, EVP, Stora Enso Biomaterials.
Established in 2013, Cellutech comprises eight scientists and researchers serving as a link between academia and industry. Cellutech was formed to take scientific research developed at SweTree Technologies and Wallenberg Wood Science Centre and develop the ideas into commercially successful technologies and products.
Stora Enso has some 26 000 employees in over 30 countries and sales in 2017 were EUR10 billion.
In other news, Austrian polyolefins maker Borealis has signed an agreement to acquire a controlling stake in South Korean compounder DYM Solution Co. Ltd. The agreement and transaction are subject to all required regulatory approvals.
Based in Cheonan South Korea, DYM Solution Co. Ltd. was founded in 1992 and is a provider of compound solutions for the global wire and cable industry. It specialises in semi-conductive, halogen-free flame retardant (HFFR), rubber and silane cured compounds.
With this investment, Borealis says it seeks to extend the global Wire & Cable asset footprint it has together with its joint venture company with ADNOC, Borouge, thereby embodying the mission of Bringing Energy All Around. Borealis says it will be able to build upon its extensive and sophisticated portfolio, with complementary products and technologies for semi-conductive, flame retardant, rubber and silane cured compounds.
"Having access to an Asian manufacturing base would significantly expand our ability to foster continuing organic growth for Borealis and Borouge and enable us to meet the requirements of our wire and cable customers even better," says Borealis Chief Executive Alfred Stern.
(PRA)
---
Subscribe to Get the Latest Updates from PRA Please click here
©2018 Plastics and Rubber Asia. All rights reserved.
©2018 Plastics and Rubber Asia. All rights reserved.
Home
Terms & Conditions
Privacy Policy
Webmail
Site Map
About Us
SOCIAL