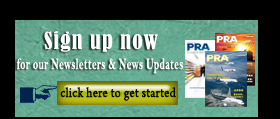 M&As: CPS buys FAR Chemical; Jindal completes acquisition of Treofan
CPS Performance Materials (CPS), a diversified specialty chemicals manufacturer of performance polymers, fine chemicals, and chemical illumination solutions, has acquired FAR Chemical from Ohio-headquartered private equity firm Edgewater Capital Partners. The terms of the acquisition were not disclosed.
In 2017, equity firm Arsenal Capital Partners created CPS as a new platform focused on specialty polymers and chemicals focusing on high-value end markets through the acquisition of Cyalume Technologies. The company is headquartered in Ft. Lauderdale, FL and has manufacturing locations in West Springfield, MA, Bound Brook, NJ and Aix-en-Provence, France.
Founded in 1982, FAR specialises in the development and production of specialty organic chemicals for customers in pharmaceuticals, structural composites, CASE and foam, electronics, flavours, fragrances and personal care, catalysts, polymers and plastics. The company has experience and expertise in handling challenging chemicals including bromine, chlorine, reactives, and corrosives.
Jeremy Steinfink, President and CEO of CPS, said, "FAR's specialised chemistry capabilities in bromination, organometallics, and cryogenic reactions combined with safe and effective management of hard to handle materials are a nice complement to CPS. The combination of FAR with CPS's specialty chemical and cGMP manufacturing capability will enable us to broaden our offerings to pharmaceutical, advanced composites, CASE and personal care customers."
In other news, Indian packaging firm B.C. Jindal group says it has completed the acquisition of 100% share of Treofan Holdings GmbH, Germany.
Treofan Europe is a major manufacturer of biaxially oriented propylene films (BOPP films) for packaging, label, tobacco and technical applications in Europe. The acquisition of Treofan Europe will strengthen B.C. Jindal group's position in the industry, offering a very broad and complementary product range and an appealing value proposition to support customer's evolving needs, says the firm.
Treofan, which has almost 50 years of experience in the BOPP market, operates three production sites in Germany and Italy.
Manfred Kaufmann, CEO Jindal Films Europe, commented: "I am looking forward to joining forces. The combined experience and knowledge of the two teams will further strengthen the group. Merging both businesses will allow us to accelerate the group's growth and to become the most innovative solution provider for recyclable packaging." Boris Trautmann, General Counsel Treofan Europe, added: "Today is a remarkable moment for Treofan Europe. We welcome the opportunity to work together with Jindal Films. I see great prospect for our company and customers."
Jindal Films (Part of B.C. Jindal group) manufactures specialty packaging and labelling film solutions, including multilayer white opaque films, metalized films and coated films, for flexible packaging and labelling applications. Jindal Films has affiliated production plants in Europe (Virton, Belgium; Kerkrade, the Netherlands; and Brindisi, Italy), and in the US (LaGrange, Georgia and Shawnee, Oklahoma).
(PRA)
---
Subscribe to Get the Latest Updates from PRA Please click here
©2018 Plastics and Rubber Asia. All rights reserved.
©2018 Plastics and Rubber Asia. All rights reserved.
Home
Terms & Conditions
Privacy Policy
Webmail
Site Map
About Us
SOCIAL