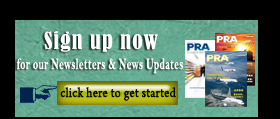 Ee-Lian leads in Malaysia's sustainable plastic products manufacturing
Malaysian plastics processor Ee-Lian Enterprise has entered into an agreement with American specialty chemicals producer Milliken, as well as Malaysian polymer producer Lotte Chemical Titan, to manufacture more sustainable products using Milliken's energy-saving, UL-certified Millad NX 8000 clarifier additive.
The agreement ensures that Ee-Lian becomes the first Malaysian producer authorised to use the UL-certified Green Label environment accreditation on its products, and is expected to boost Ee-Lian's Elianware plastic container sales, both locally and globally. Currently, Elianware sells in 30 countries. Most recently, the houseware products brand entered the Chinese market, in what was a huge stride for the company.
Using Millad NX 8000 in the manufacuring process means a lower processing temperature is used, thus cumulating in 10% of annual energy savings and lower CO2 emissions.
"We are really pleased with this new strategic partnership together with Milliken. Not only does it deliver improved efficiency and performance benefits to Ee-Lian's production processes, but more importantly it fits with our sustainability and environmental strategy of adopting greener technologies that help reduce the impact of production on the environment," said Dato Teoh Han Chuan, Founder of Ee-Lian Enterprise.
Millad NX 8000 was originally validated by the US-headquartered UL environmental laboratory, a wholly ownedsubsidiary of Underwriters Laboratories (UL), in 2013 and is said to be the first environmentally-friendly plastic additive to achieve UL-certification.
By using the PP resin applying Millad NX8000 technology produced by Lotte Chemical Titan, Ee-Lian's products can also use the UL label.
Millad NX 8000 for PP produces optical clarity comparable to that of glass-like polymers such as polycarbonate, crystal polystyrene, and acrylics. Applications for PP clarified with Millad NX 8000 include sports drinks bottles, thermoformed cups and clamshells, detergent bottles, and closures.
Ee-Lian is working on releasing more sustainable products over the next decade, the company said. It has listed an e-concept premium line to be launched early 2019, which is expected to contribute to at least 10% of its 2019 revenue.
Ee-Lian's range of container products under the brand Elianware include food keeper containers, baskets, canisters, lunch box, multi-purpose racks, dustbins, toiletware, clothes pegs, hangers, bottles, dinnerware, serving trays, plastic gloves, chairs, stools, industrial pails and a plethora of other products.
Ee-Lian is also a subsidiary of public listed company SWS Capital. Its other core businesses include manufacturing and sale of furniture and trading of different types of boards.
(PRA)
---
Subscribe to Get the Latest Updates from PRA Please click here
©2018 Plastics and Rubber Asia. All rights reserved.
©2018 Plastics and Rubber Asia. All rights reserved.
Home
Terms & Conditions
Privacy Policy
Webmail
Site Map
About Us
SOCIAL