Green Materials: Dow launches PCR resin in Asia Pacific; Covestro to use Neste renewable materials for PC output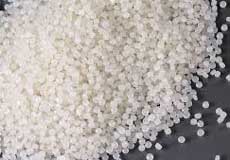 US chemical firm Dow has recently developed and commercialised a new formulated post-consumer recycled (PCR) plastic resin designed for collation shrink film applications in Asia Pacific.
The new resin is designed with 40% PCR content, which creates a film with performance comparable to those made with virgin resins. The product, XUS 60921.01, is made with recycled plastics collected domestically within China through Dow's strategic recycling partners and is made at Dow's external manufacturing site in Nanjing, China.
The growing demand for e-commerce will require durable, efficient packaging that can protect products throughout their supply chains while producing minimal waste for consumers. Dow's new formulated PCR resin can provide brands and consumers with comparable performance to collation shrink film made with virgin resins to ensure products are delivered safely while also reducing the amount of plastic waste ending up in our environment.
The resin is designed to be used as 100% of the core layer of collation shrink applications and will enable the development of film with 13-24% recycled content.
The new formulated PCR resin also reduces carbon dioxide and energy footprints helping converters, brand owners and retailers meet their sustainability goals, while also giving a new end-of-life to plastics that otherwise would have become waste.
"Developing new end markets for plastic waste will help incentivize collection and recycling, enabling more recycled products to be developed while reducing the amount of plastics entering our environment," said Suny Markose, Asia Pacific commercial recycling director for Dow.
The new offering is part of Dow's comprehensive strategy to develop a circular economy for plastics by focusing on integrating recycled content into product offerings.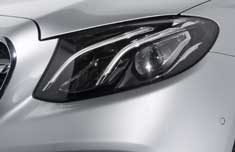 Meanwhile in other news, Finland-based renewable materials firm Neste and German materials firm Covestro are starting a strategic cooperation in Europe to promote the use of sustainable raw materials in plastics production. Covestro will be supplied with material from renewable sources to replace a significant portion of the fossil raw materials used to date in the manufacture of polycarbonates. This type of a high-performance plastic is used, for example, in car headlamps, LED lights, electronic and medical devices and automotive glazing.
Over the short term, the collaboration aims to replace several thousand tons of fossil raw materials in the production of polycarbonates with raw materials produced with Neste's renewable hydrocarbons. Neste produces its renewable hydrocarbons entirely from renewable raw materials, such as waste and residue oils and fats. Thanks to being a drop-in replacement to commonly-used fossil feedstock in the polymers production, Neste's product is suitable for existing production infrastructures and enables customers like Covestro to produce more sustainable products with consistently high quality using their existing processes.
"The polymers and chemicals industries will play a major role in the circular economy and fight against climate change. That is why Neste is committed to supporting the industry forerunners like Covestro on their sustainability journey," says Neste's President/CEO Peter Vanacker. "Our collaboration enables Covestro to play a significant role in providing climate-friendlier raw materials to leading brands and help them reach their materials-related sustainability targets. With Covestro, the positive impact provided by Neste's renewable hydrocarbons is expanded beyond the field of polyolefins, showing the product's value and compatibility with more complex value chains."
In the future, both companies intend to expand the scope of their partnership, also with regard to other types of polymers. At the same time, they are inviting other stakeholders along the value chains to cooperate.
(PRA)
---
Subscribe to Get the Latest Updates from PRA Please click here
©2020 Plastics and Rubber Asia. All rights reserved.
©2020 Plastics and Rubber Asia. All rights reserved.
Home
Terms & Conditions
Privacy Policy
Webmail
Site Map
About Us
SOCIAL MEDIA