Covid-19: India considering imposing import tax on chemicals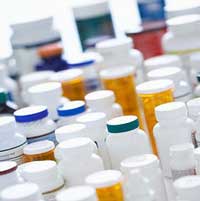 Due to the nationwide lockdown in March, which has been extended to mid-May, India is considering imposing a 15% Covid-19 tax on some chemical imports to help protect its domestic industry to face off aggressive exports from China and other Asian countries. A government sub-committee under the Ministry of Commerce and Industry of India is proposing the new tax, which would be in place from 1 May 2020 to 31 March 2021.
The move is to protect the domestic producers against any surge in imports caused by the pandemic, according to government-linked industry group the Basic Chemicals, Cosmetics & Dyes Export Promotion Council (Chemexcil), which is also seeking feedback from the industry.
Rising global exports, the downturn in oil prices and a sharp slowdown in India's economy because of Covid-19 are threatening the domestic chemical industry, the sub-committee said. It also expects prices to hit a downturn, on account of aggressive exports from China and other countries that may result in producers to suspend operations or to close down.
The 15% tax, which requires government approval, would be applied on top of existing import duties. The committee is also recommending refunding all duties and taxes on exports.
The recommendation covers all chemicals and petrochemicals imported by India. But a supplementary letter said there could be exemptions for ethylene, paraxylene (PX), ethylene dichloride (EDC) and vinyl chloride monomer (VCM).
EDC and VCM are the main feedstocks for the production of polyvinyl chloride (PVC).
India is a key importer of a range of chemicals including polymers, toluene, styrene monomer (SM) and methanol. The new tax, if implemented, would affect importers and distributors in the domestic market.
Though SM is not in the list, India relies wholly on imports of SM to run its derivative polystyrene, expandable polystyrene, acrylonitrile butadiene styrene, unsaturated polyester resin and styrene butadiene rubber plants. These are used to make plastics and synthetic rubbers.
India's SM imports rose by 25% to 852,000 tonnes last year from 679,000 tonnes to support its growing demand, according to research firm Argus. The imposition of a hefty import tax could affect derivative sectors since SM buyers in India are already struggling with large inventories purchased at previously higher costs, while their plants have been shut since the lockdown was imposed on 25 March.
India is a net importer of polyester feedstock purified terephthalic acid (PTA) and mono-ethylene glycol (MEG). MEG will probably be subject to the imports, according to Argus, after Delhi started an anti-dumping duty investigation on MEG last year in December to protect its domestic market.
Meanwhile, demand from the downstream solvents, formaldehyde and pharmaceutical sectors has fallen sharply since the lockdown was imposed.

India imported about 2 million tonnes of methanol in 2019, making it one of the largest regional buyers. Imports of toluene were 437,241 tonnes, with Thailand being the single-biggest supplier.
(PRA)
---
Subscribe to Get the Latest Updates from PRA Please click here
©2020 Plastics and Rubber Asia. All rights reserved.
©2020 Plastics and Rubber Asia. All rights reserved.
Home
Terms & Conditions
Privacy Policy
Webmail
Site Map
About Us
SOCIAL MEDIA