China: BASF/Red Avenue to produce PBAT; Conventus Polymers sets up Chinese subsidiary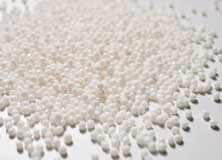 German chemicals firm BASF and China's Red Avenue New Materials Group have signed a joint agreement that grants Red Avenue New Materials Group the license to produce and sell certified compostable aliphatic-aromatic co-polyester (PBAT) according to BASF quality standards. For that purpose, Red Avenue New Materials Group will build a 60,000-tonne PBAT plant in Shanghai, using BASF`s process technology in exchange for the access to raw material from this plant which BASF will sell as ecoflex. Production at the new plant will start in 2022.
The global market for certified compostable and bio-based plastics is expected to grow by around 15% a year. With upcoming new laws and regulations in a lot of countries enforcing the use of compostable materials in packaging, agricultural mulch films and bag applications, the positive market development is expected to continue.
BASF's biopolymer ecoflex was introduced into the market in 1998 and is certified compostable in accordance with DIN EN 13432 and ASTM D6400. It is used as a blend with other renewable raw materials to compound ecovio, BASF's certified compostable biopolymer. The renewable raw material content means that ecovio is also partly bio-based.
Typical applications for ecovio are organic waste bags, cling film, fruit and vegetable bags, as well as agricultural mulch films and food packaging applications.
Studies show the advantages of ecovio for production, packaging and shelf life as well as for the waste collection of food. These advantages are based on the material's certified biodegradability in industrial and home composting as well as in soil: Food waste is reduced, nutrients are returned to the soil by means of greater volumes of compost and the accumulation of plastic in soil is avoided, thus closing the nutrient cycle to a Circular Economy.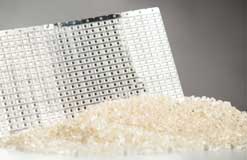 Meanwhile, in other news, US distributor of engineering thermoplastics Conventus Polymers has established a Chinese subsidiary, Shanghai Conventus Polymers New Materials, based in Shanghai, which will offer the company's broad portfolio of products to processors and end users throughout the Chinese provinces. The expansion into China is part of the company's overall business strategy to grow into key geographic regions.
To service the Chinese market, Conventus has established several warehouses close to its customers in East China and South China. The company has four compounding partners in China, each specialising in different areas to offer a full portfolio. Conventus says it will benefit from significantly lower compounding conversion costs, which will make its products more competitive in the region. It has also hired a team of three people to provide local sales coverage. The team is expected to grow in the near future.
Conventus has been doing business in China for several years. Establishing a legal entity strengthens its position in the Chinese market and allows the company to offer its service to both local customers (plastic converters) and US-based OEMs that it currently supports.
"Our business is growing quickly and with our extensive product portfolio of specialty engineering plastics, we are firmly positioned as a strategic supplier," said John Jorgensen, president of Conventus Polymers. "This important move into China signals our further commitment to key multinational OEMs."
The Chinese initiative will expand Conventus' reach into existing strategic markets such as electrical/electronics, industrial, and healthcare, according to Jorgensen. With a legal operating entity in China, Conventus says it can offer its international customers import and export capabilities, local inventory and warehousing, local currency transactions, and Delivered Duty Paid (DDP) Incoterms. Conventus will handle all exporting, importing, insurance, customs clearance, duty costs, and freight from port to warehouse to the customer.
Conventus is selling the same global portfolio of products in China including specialty nylons, polysulphones, thermoplastic vulcanisates (TPVs), and custom compounds.
(PRA)
---
Subscribe to Get the Latest Updates from PRA Please click here
©2020 Plastics and Rubber Asia. All rights reserved.
©2020 Plastics and Rubber Asia. All rights reserved.
Home
Terms & Conditions
Privacy Policy
Webmail
Site Map
About Us
SOCIAL MEDIA