M&As: Mitsubishi Chemical acquires US silicones maker Gelest; Pyrowave closes Series B round led by Michelin and Sofinnova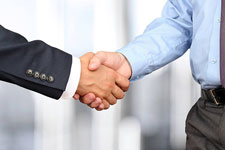 Tokyo-headquartered Mitsubishi Chemical Corporation (MCC) says that its subsidiary Mitsubishi Chemical America Inc. (MCA) is to acquire Gelest Intermediate Holdings, the parent company of Gelest Inc and a portfolio company of New Mountain Capital. Completion of the transaction is expected in 2020, pending customary regulatory review and approval. Terms were not disclosed.
Gelest is a manufacturer, and supplier of silicones, organosilanes, metal-organics, and speciality monomers for advanced technology end markets including medical devices, life sciences, microelectronics, and personal care.
"We are excited to acquire Gelest as its business fits well within MCC's long-term strategy," said Steve Yurich, President of MCA. "Furthermore, MCC's operating resources and customer network will enhance the ability to bring Gelest's technologies to market and accelerate the development of new customer solutions to drive advances in digital social infrastructure, vision care, and other life-sciences applications."
"Since partnering with Gelest in 2017, we "Since partnering with Gelest in 2017, we have been extremely impressed by the management team and Gelest's ability to innovate continuously to serve the evolving needs of its demanding customers," said Andre Moura, Managing Director at NMC and lead director of Gelest.
Located in Pennsylvania, Gelest was established in 1991 and has around 240 employees.
Meanwhile, in other news, Canadian recycler Pyrowave has closed a series B investment, which marks the first step towards bringing the modular recycling technology to market and providing a scalable, viable and sustainable solution in the fight against plastic waste.
The round led by French tyre maker Michelin and Sofinnova Partners, a European venture capital firm based in Paris, London and Milan, investing in sustainable chemistry and biotechnology, also includes Ecofuel, a Quebec-based early stage cleantech venture capital fund. Early stage financial partners have also renewed their confidence by reinvesting in the company.
"This investment is a concrete illustration of our venture capital strategy which aims to support the most innovative companies, with a strong growth potential, and focusing on the relevant domains for our businesses. Alongside our current portfolio and our outstanding R&D, this investment strengthens the Michelin's position as a referent in the field of high technology sustainable materials," says Matthieu van der Elst from Michelin Ventures.
After more than one year of technological review, the Pyrowave technology demonstrated its ability to produce recycled styrene monomer from plastic waste to be later integrated in the production of synthetic rubber, a major component found in tires. Michelin has assessed Pyrowave technology and has decided to support it.
Pyrowave's technology disrupts plastic recycling using a proprietary modular microwave-based technology. "With traditional recycling technologies, the market applications of recycled plastics are very limited because of contamination or plastic degradation during the process which reduces its quality and potential for applications. New recycling technologies like Pyrowave's decompose the complex chemical structure of plastics back into a simpler form that can be used to make virgin plastics and other products in multiple applications," said Jocelyn Doucet, CEO of Pyrowave. "This investment marks a turning point in the circular economy of plastics and the support from Michelin sends the signal that the market is ready to implement these solutions."
"Pyrowave's unique, game-changing technology brings an immediate answer to plastic waste with a solid, scalable solution," said Joško Bobanović, Partner at Sofinnova Partners. "This investment is aligned with Sofinnova Partners' support for exceptional entrepreneurs delivering sustainable solutions to solve an immediate societal, ecological and business challenge."
"Pyrowave' investment by the Ecofuel Fund is not just about the technology. This company combined major partners, focused entrepreneurs, targeted markets and direct environmental impacts," said Richard Cloutier, Managing Partner at Ecofuel Fund.



(PRA)
---
Subscribe to Get the Latest Updates from PRA Please click here
©2020 Plastics and Rubber Asia. All rights reserved.
©2020 Plastics and Rubber Asia. All rights reserved.
Home
Terms & Conditions
Privacy Policy
Webmail
Site Map
About Us
SOCIAL MEDIA