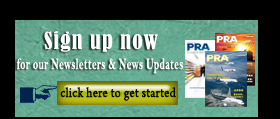 Plant Expansions: Sabic to make high heat resins in Singapore; Eastman to expand adhesives output by 15%
Riyadh-headquartered polymer/chemical firm Sabic says it is making significant investments in expanding the capacity of its Ultem and Extem high heat resin, with a new production plant in Singapore due to come on-stream in the first half of 2021. It did not outline the capacity, but said In total, it is expanding production capacity by more than 50%.
With this, Sabic says it will be the only high heat resin producer with manufacturing capability in all regions. Sabic currently makes Ultem resins in the US and in Spain.
Ultem resin is a family of amorphous thermoplastic polyetherimide (PEI) resins that can be extruded, thermoformed, extrusion blow moulded and injection moulded and key benefits include: long-term heat resistance up to 180°C; strength and stiffness up to 200°C; dimensional stability over a wide temperature range; strength retention and inherent flame resistance without additives.
Extem resin is able to meet even higher heat requirements than Ultem resin, with enhanced creep and strength performance at elevated temperatures. This resin has the capability to fill thin-wall, complex, miniaturized parts, IR transparency and the benefit of offering potential lead free solderable solutions.
Meanwhile, in other news, US speciality chemicals firm Eastman Chemical is expanding its capabilities for the production of hydrogenated and non-hydrogenated hydrocarbon resins at both its Middelburg, the Netherlands, and Jefferson, Pennsylvania, manufacturing sites. Additional investments will also be made in the production of polyolefin polymers at the Longview, Texas, manufacturing site. It will expand capacity between 10 and 15%.
The expansions will be completed at various times beginning in 2019, with all expected to be finished by mid-2020. These investments support the growth strategy of Eastman's Adhesives Resins business, which is part of its Additives & Functional Products operating segment.
"These expansions demonstrate our commitment to innovation-led growth for our hydrocarbon resin and polymer customers," said Mahendra Dorairaj, Vice-President/General Manager, Adhesives and Specialty Fluids & Energy businesses. "Consumer preference for higher purity, lower odour tackifiers and polymers offer a great opportunity for Eastman to continue to expand its product portfolio and grow our significance with our key customers. The investments will enable the production of premium tackifiers and resins with best in class purity, continuing our legacy as a premium supplier and key innovator in the industry.
Eastman's hydrocarbon resins are used as raw materials essential in hotmelt and pressure sensitive adhesives, and as binders in nonwoven products such as disposable diapers, feminine products, and pre-saturated wipes. They are also used in a wide range of applications including plastics and rubber modification. Due to their versatility and broad compatibility, Eastman's hydrocarbon resins can be formulated with a wide range of styrenic and polyolefinic polymers and offer excellent stability and adhesion.
Eastman's Eastoflex and Aerafin polyolefin polymer products are used in hygiene, tape, and roofing products. They offer broad processing capabilities with clean-running, low-temperature processability, low odour, good adhesion, peel strength, lower tackifier loading than most block copolymer adhesive resin formulations, thermal stability, and compatibility with hydrocarbon tackifier resins.
(PRA)
---
Subscribe to Get the Latest Updates from PRA Please click here
©2018 Plastics and Rubber Asia. All rights reserved.
©2018 Plastics and Rubber Asia. All rights reserved.
Home
Terms & Conditions
Privacy Policy
Webmail
Site Map
About Us
SOCIAL