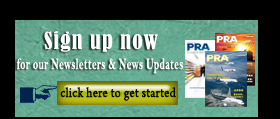 Plant Expansions: Mitsubishi Chemical to up EVOH resin capacity in US; Lanxess completes expansion for Macrolex dyes in Germany
Japan's Mitsubishi Chemical Corporation is to increase the production capacity of SoarnoL ethylene vinyl alcohol copolymer (EVOH) resin by 3000 tonnes/year to 41 000 tonnes/year at its consolidated subsidiary Noltex LLC's facility located in La Porte, Texas, in the US. The production increase is slated to take effect in the summer of 2020.
EVOH is high gas-barrier resin used to produce packaging materials that help prolong the flavour and quality of foods, resulting in a reduced food waste. Global demand for EVOH resin has been expanding, backed by growth in emerging markets, as well as increasing use of individual packaging because of lifestyle changes in recent years and rising calls to limit the use of preservatives and food additives. Due to these factors, Mitsubishi Chemical is anticipating solid growth in demand for EVOH resin in the coming years.
Mitsubishi Chemical says it holds a significant share in EVOH market with focus on packaging globally, as well as has three SoarnoL EVOH resin production sites in Okayama, Japan, Texas, the US, and Yorkshire and the Humber, the UK.
The company adds that it will meet soaring demand for food packaging materials by increasing its annual production capacity and establishing a structure capable of further expanding the business. It will not only increase production capacity to capitalise on rising demand, but also speed up development of the business by continually offering food packaging-related solutions and making full use of the Mitsubishi Chemical's collective strength.
In other news, German specialty chemicals company Lanxess says it has completed the expansion of its Macrolex dyes production plant at the Chempark Leverkusen. With an investment of more than EUR5 million, the capacity was increased by around 25%. The expanded plant was officially put into operation at the beginning of May.
"By expanding the plant, we are responding to the increased global demand for high-quality dyes in the plastics industry," says Philipp Junge, head of the Lanxess Rhein Chemie business unit (RCH).
"With the expanded capacity, we can now continue to grow, especially in sensitive application areas such as high-quality plastics packaging. Here, the solvent dyes under the Macrolex brand meet very high standards," says Dominik Risse, Vice President Colorant Additives Business at RCH.
The investment is also a clear commitment to the Leverkusen site. "With the expansion of our colorants business at the CHEMPARK Leverkusen, we were able to create six additional jobs," adds Dr. Axel Lache, Head of Production of Colorant Additives at RCH.
The soluble organic dyes marketed under the Macrolex brand are mainly used to colour high-quality plastics products such as beverage bottles, electronic equipment, car tail lights and children's toys.
The portfolio of Lanxess's colourant additives business comprises a total of 150 products and, in addition to Macrolex dyes, other high-quality colorants for use in a wide range of demanding applications, from LCD screens to colorants for writing instruments. The business line supplies dyes and pigments to more than 800 customers worldwide.
(PRA)
---
Subscribe to Get the Latest Updates from PRA Please click here
©2018 Plastics and Rubber Asia. All rights reserved.
©2018 Plastics and Rubber Asia. All rights reserved.
Home
Terms & Conditions
Privacy Policy
Webmail
Site Map
About Us
SOCIAL