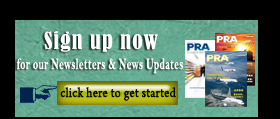 Plant Additions: Arkema to produce bio-polyamides in Singapore; Covestro expands film production in Germany
French chemical firm Arkema says it has chosen the location of Jurong Island in Singapore to build its new world-scale plant dedicated to the manufacture of the amino 11 monomer and its flagship Rilsan polyamide 11 resins. With this 50% increase in its global capacities announced in July 2017, it says it supports strong demand from its customers in Asia for high-performance bio-sourced solutions addressing the major opportunity of material lightweighting in particular.
Arkema has chosen the Jurong Island site in Singapore to set up its new bio-sourced polyamide production site. This location, Arkema says, offers many advantages in terms of infrastructure, logistics, industrial integration, as well as optimisation of the activity's carbon footprint.
Rilsan polyamide 11 is derived from castor oil and so is the only 100% bio-sourced polyamide approved for many applications, in particular in the electronics, 3D printing, oil and gas extraction, and automotive markets, as a substitute to metal.
Meanwhile, in other news at its Dormagen site, Germany's Covestro has started building additional production lines for its polycarbonate films. The new co-extrusion lines are scheduled for completion by the end of 2020 and will cover the increasing demand.
"With this capacity expansion, we are strengthening the Dormagen site as a competence centre for specialty films," said Dr. Klaus Schäfer, Covestro's Board Member for Production and Technology, at the laying of the cornerstone. "At the same time, we are investing in promising technologies and applications." The high-quality semi-finished products are used, among other things, in cars, in medical products and in security cards.
Covestro says it is equipping the production lines with the latest technology. "We want to remain the partner of choice for our customers and in the future we will be able to supply them faster and with higher quality," explained Dr. Thorsten Dreier, global head of Covestro's film business.
The new lines are designed for the production of multi-layer flat films. These products, for example, play an important role in identity documents in order to embed security features and ensure the best possible protection against counterfeiting. They are also used in car interiors.
The competence centre in Dormagen, which specialises in polycarbonate flat films, houses production, a technical centre for film processing, a showroom and research laboratories. The other two German competence centres are located in Leverkusen and Bomlitz and specialise in film coating and thermoplastic elastomer films.
The investment is part of a global capacity expansion announced last year to meet the growing demand in all regions and strengthen Covestro's position in the film market. The planned total investment of more than EUR100 million also includes an expansion of the associated infrastructure and logistics in order to shorten delivery times.
Another new production line is currently under construction in Map Ta Phut Industrial Estate, Thailand, while the conversion of the co-extrusion line in Guangzhou, China, is progressing and the first products are being delivered to customers. There, too, new film capacities will be subsequently built up. Film production in South Deerfield, US, has now been expanded and converted to around-the-clock operation.
(PRA)
---
Subscribe to Get the Latest Updates from PRA Please click here
©2018 Plastics and Rubber Asia. All rights reserved.
©2018 Plastics and Rubber Asia. All rights reserved.
Home
Terms & Conditions
Privacy Policy
Webmail
Site Map
About Us
SOCIAL