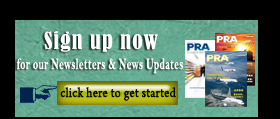 Meeting of the minds for bioplastics
Also, download this story from the electronic issue here
Industry think tanks led by researchers and scientists are advancing bioplastics and weighing in on their pros and cons, says Angelica Buan in this report.
The creation of early bioplastics from cellulose, milk and bacteria has paved the way to providing solutions to today's more complex global issues, such as climate change and marine litter due to rising volumes of non-degradable plastic waste.
Researchers and scientists are instrumental to advancing bioplastics technology. There is, after all, an avalanche of resources that can be harnessed to create bioplastics.
But there is a caveat, according to some experts: the raw material used as feedstock may outweigh the benefits of producing and utilising bioplastics at an industrial scale. The solution anchors to staying within the circular economy schema to cultivate sustainability; and by using waste as bioplastic raw material is one way to achieving this.
Green claims through the lens
Recently, bioplastics' carbon neutral claim has been scrutinised, thus somewhat undermining its sustainability worthiness. A recent study from the University of Bonn suggests that shifting to plant-based plastics may not be as environmentally sustainable after all, for the reason that the more bioplastics are consumed, the greater greenhouse gas emissions are generated from cropland expansion. Notwithstanding the amount of water needed to cultivate crops utilised for the feedstock.
Dr Neus Escobar, from the University of Bonn's Institute of Food and Resource Economics, said that large scale production of bioplastics would change land use globally, and thus could potentially lead to an increase in the conversion of forest areas to arable land. He said that ramping up demand for so called green energy sources is a cause of massive deforestation in some countries across the tropics.
Escobar also suggested that consuming bioplastics from food crops in greater amounts does not seem to be an effective strategy to protect the climate, as this would trigger many other negative effects, such as rising food costs.
Nevertheless, he stressed that using crop residues and food wastes for producing bioplastics rather than crop feedstock would have a more favourable result. He also debunked the narrative that plant-based plastics are easily degradable in marine environments and thus will contribute in reducing the amount of wastes in the oceans. "Bio-PE and Bio-PET are for example not biodegradable, same as their petroleum-based counterparts," he pointed out.
The study, published in the Environmental Research Letters journal, does not negate, however, the fact that bioplastics are, "in principle, climate-neutral, because they are based on renewable raw materials such as maize, wheat or sugar cane". It said that these plants get the carbon dioxide that they need from the air through their leaves. Thus, producing bioplastics consumes carbon dioxide, which compensates for the amount that is later released at end-of-life. Overall, their net greenhouse gas balance is assumed to be zero.
Tuning up bioplastics for broader applications
The bioplastics market has huge potential. Allied Market Research estimated the market to cross US$68.5 billion by 2024, the period that is targeted by a number of companies such as shoe maker Adidas; and economies like the European Union (EU) to increase use of recycled plastics, while cutting down use of fossil-based plastics.
But currently, the bioplastics market is impeded by higher cost of production and lower performance compared to synthetic plastics. Likewise, bioplastics have limited applications due to their low biostability.
Tackling the limitations of bioplastic, researchers from the University of Nebraska-Lincoln (UNL) and China-based
Jiangnan University focused on improving the properties of bioplastics by devising a thermal method in the production. The approach made use of PLA. By mixing pellets of the L and D polylactide and spinning them into fibres, the team rapidly heated them to 400°F. The procedure resulted in a bioplastic that resisted melting at temperatures more than 100°F, higher than did plastics containing only the L or D molecules. It also maintained its structural integrity and tensile strength after being submersed in water at more than 250°F, approximating the conditions that bioplastics must endure when being incorporated into dyed textiles.
The team reported that this thermal approach omitted the use of solvents and other expensive, time-consuming techniques typically needed to manufacture a commercially viable bioplastic.
They also said this approach could allow manufacturers of corn-based bioplastic to continuously produce the biodegradable material on a scale that at least approaches petroleum-based plastic. The researchers projected that this new technology makes possible an industrialscale production of commercialisable bioplastics; with the viability of the process to be integrated into existing industrial processes.
Improving toughness and strength properties of bioplastic is the focus of a latest research by Ohio State University (OSU) College of Food, Agriculture and Environmental Sciences (CFAES) published in the journal Polymers. The research has shown that combining natural rubber with bioplastic derived from microbial fermentation yielded a stronger material that is comparable to conventional plastic.
The process involved melting rubber into polyhydroxybutyrate-co-hydroxyvalerate or PHBV, a biodegradable, non-toxic thermoplastic; and along with organic peroxide and an additive, trimethylolpropane triacrylate (TMPTA). The resulting product was 75% tougher and 100% more flexible than PHBV only, and therefore more mouldable when used in food packaging applications.
Lead study author, Xiaoying Zhao, said that previous attempts at this combination were unsuccessful because the softness of rubber meant the product lost a lot of strength in the process.
Accordingly, increased flexibility, without a significant loss of strength, is particularly important when it comes to plastic films commonly used to package everything from fresh produce to frozen foods.
Zhao added that preceding trials at making this type of rubber-enhanced bioplastic have reduced the strength of the PHBV by as much as 80%, whereas in their study, only 30% of the strength was lost, which is a relatively manageable amount.
Co-author, Katrina Cornish, explained that the improved toughness is different from strength. The natural rubber expert implied that toughness of a material could be tested by applying a strong enough force to find out how easily it breaks.
The team are now looking into biodegradable food scraps and organic wastes, which can be used as fillers to further strengthen the mix. Among the considered materials are oils extracted from coffee grounds, tomato skins, eggshells, and even grass. They are also exploiting other applications such as utensils, building materials, car parts, gloves, and possibly more.
Mimicking real plastic using wood
Perhaps the greatest challenge in developing bioplastics is to make the material as close to conventional plastics in terms of durability, production cost, and application versatility, to cite a few favourable properties.
Utilising agricultural wastes as raw material is deemed to help bring down cost of bioplastics production. Japan-headquartered Green Science Alliance (GSA) has developed 100% nature-derived material-based biodegradable plastic from waste wood, bamboo, and others. The company, led by its CEO, Dr Ryohei Mori, aims for non- petroleum raw materials to create a biodegradable plastic.
According to Mori, bamboo, an abundant crop in Japan and the Asian region, has not been well utilised. The GSA wood-based technology will not only raise the utilisation efficiency of bamboo but of other plant materials as well.
For this venture, GSA is said to produce a small batch of samples that possess mechanical strength, heat durability and dimensional stability. In addition, it also plans to produce cutlery out of this wood-based material under the company's Nano Sakura brand.
GSA also has a nano-cellulose composite technology, and recently it has developed a starch-based biodegradable plastic and recycled paper-based biodegradable plastic.
Raw material on a string with seaweeds
Seaweeds are utilised in a range of industries, from food and agriculture to pharmaceutical and cosmetics. Seaweed farming, in itself, is a booming industry, producing over 25 million tonnes/year.
Harnessing the potential of seaweeds as a cheap bioplastic resource, Tel Aviv's University Porter School of Environmental and Earth Sciences scientists have experimented with seaweeds to produce biodegradable polymers. The process requires that seaweeds are fed with the single-cell microorganisms to produce a marinebased bioplastic.
Study co-authors, Dr Alexander Golberg and Michael Gozin, a Professor in Tel Aviv's University of Chemistry, said that the end product, which can be used in the production of items that usually require oil-based polyesters, cost only US$1/kg. This, thus, makes the prospect of producing cheaper bioplastics becoming a reality soon.
The team is currently exploring other suitable bacteria and algae varieties to create different kinds of bioplastics.
From laboratory to market: companies give the leg-up
Thanks to ongoing R&D efforts, companies are being assisted to make a concrete shift to eco-sustainability. On the one hand this achieves in pushing bioplastic innovations out from the laboratory onto the market.
Canada-based fresh produce company, The Star Group, has forayed into bioplastics packaging, utilising its fruit wastes consisting mostly of pineapple peels and melon rinds from its fresh-cut operations. The company is developing its cellulose-based material concept with scientists and researchers. David Karwacki, CEO of Star Group, said that bioplastics need to be high performing and cost effective – potentials that can be delivered by utilising the fruit wastes they generate.
Along the same lines, German materials manufacturer Covestro and US biotechnology company Genomatica have forged a long-term partnership to develop high to produce widely-used chemicals, while Covestro will commit its chemical process technology and application development into the partnership.
Genomatica was instrumental in a 12-company consortium project that started in mid-2018 to develop biobased chemical technology, as part of the EU H2020 programme to stimulate investments towards the development of a sustainable and circular biobased economy.
The EFFECTIVE project, which received a EUR1.7 million grant from the Bio-Based Industries Joint Undertaking (BBI JU), a public/private partnership between the EU and the Bio-based Industries Consortium (BIC), focuses on making biobased polyamides and polyesters from non-oil and gas renewable feedstocks for use in multiple markets, such as construction, automotive, packaging, garments, carpets and textile.
In bringing their concepts to fruition, what Genomatica, Covestro, Star Group, and other likeminded industry players share in common is that they aim to reduce the use of fossil-based resources and help reduce the carbon footprints. They are able to achieve these by honing in the value of waste materials, which is at the heart of the circular economy advocacy, and the blood of the continuous R&D being undertaken on bioplastics.
(PRA)
---
Subscribe to Get the Latest Updates from PRA Please click here
©2018 Plastics and Rubber Asia. All rights reserved.
©2018 Plastics and Rubber Asia. All rights reserved.
Home
Terms & Conditions
Privacy Policy
Webmail
Site Map
About Us
SOCIAL