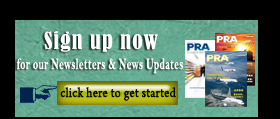 Engineering Plastics: High performance plastics as innovation drivers
Also, download this story from the electronic issue here
Current developments in the automotive industry are being made possible with new engineering plastics materials that meet durability, lightweight and cost efficient requirements, says Angelica Buan in this report.
The diamond stone, believed to be the hardest material on earth, has been revered for centuries for its "indestructible" properties. Times have changed and man has discovered there are far tougher and stronger materials, such as carbon nanotubes, graphene, and others that are more sustainable than mining diamonds. Materials like plastics have become the backbone for developing high performance, stronger, tougher, lighter weight, and with more physical properties, suited for a broader range of industrial applications.
Cornered in this is the engineering plastics market that is projected to grow exponentially, creating multi-billion dollar opportunities. A recent report from Markets and Markets forecasts the global engineering plastics market to cross US$115 billion by 2023 from US$81 billion in 2018. The key drivers for the market are growing end-use industries and replacement of traditional materials such as metals, aluminium, and commodity plastics, especially in the automotive arena.
Revving up efficiency in automotive applications
The largest end-use industry for engineering plastics is the automotive and transportation for applications such as connectors and housing, under-the-hood components, wheels and more.
The demand for engineering plastics in the automotive and transportation industry in vehicle importing and producing countries is driving the market. The market specifically for the automotive plastics segment is poised to expand at a CAGR of 11.5% from 2019 to 2025 from US$31.7 billion in 2018, as reported by Grand View Research.
Engineering plastics used for vehicles are required to be durable, strong, recyclable, as well as be scratch, abrasion and chemical resistant; be able to improve vibration and noise control; and allow design and integration of components. Now that fuel efficiency is a significant benchmark in vehicles, light weighting can be achieved using plastics. While plastic make up half of the total volume of a modern car, plastics contribute only 10% of the car's total weight. In consideration of lighweighting, US materials manufacturer Trinseo has launched a nylon that can replace metal in semi-structural components, providing up to 30% weight savings compared to magnesium or aluminium. Trinseo's new ABS LGF enables high dimensional stability and high stiffness, making it the lightweight alternative for semistructural components, it said. As a structural polymer, the ABS LGF material offers not only lower weight than magnesium, but also low VOC and low odour properties, and enables faster production cycle times. It has been used in the new BMW 3 Series.
Working in co-operation with German automotive component supplier Dräxlmaier, Trinseo was able to optimise the behaviour of the material in terms of stiffness, warpage, crash and head impact, creating very narrow tolerances, and stability of the final component.
Norwin van Riel, Technology Leader at Trinseo, stated that the new ABS LGF alloy product has enabled them to develop a thermoplastic composite that combines high stiffness over a broad temperature range with high dimensional stability, which facilitates lighter weight designs in comparison to aluminium and magnesium without affecting stability.
Advancing electromobility with new solutions
Electromobility is anticipated to be in the mainstream and thus, the trend may generate larger use of functional plastics in the coming years. The global plastics in electric vehicle (EV) market is estimated to grow at a CAGR of 43% from 2018 to 2023, as reported by Industry ARC. Plastics in EVs are used in cooling pipes, fans, reinforcement, battery packs, cells and many other applications.
German speciality chemicals firm Evonik is zeroing in on the emerging electromobility trend with its PA12, PEEK, and polyimide materials. The Essenheadquartered company says it is steering to meeting the demand for cooling, low friction, electrically insulating, fast charging and secure data transfer in electric vehicles and in self-driving cars.
Hybrid and EVs require highly efficient thermal management, which is needed not only for the highvoltage battery but also for the other essential highvoltage components, such as the electric motor and converter or inverter, Evonik explained.
In addition to mono-layer tubing based on its Vestamid PA12, Evonik has also developed the MLT 8000 multilayer tubing system for thermal management applications. Vestamid is, likewise, suitable for tubing in a vehicle's interior AC system.
For electric vehicle charging, which requires quick charging times, equipment for this purpose can befit from flame-resistant Vestamid PA12 and Vestakeep PEEK, which are suitable for use as insulation for cables or busbars in the battery module or electric motor, and as plug components of the high-voltage charging, and on-board system.
Meanwhile, Dutch firm DSM Engineering Plastics has introduced a new PPS (polyphenylene sulphide) grade to optimize the performance of EV thermal management systems. Xytron G4080HR is a 40% glass-reinforced PPS engineered for heat ageing performance, hydrolysis resistance, dimensional stability, chemical resistance at elevated temperatures and intrinsic flame retardancy.
The new grade is also said to maintain its strength at continuous operating temperatures exceeding 130°C for 6,000 to 10,000 hours. In a recent 3,000 hour 135°C water-glycol fluid test versus a comparable competitor grade, Xytron G4080HR delivered 114% higher tensile strength and 63% higfher elongation at break, according to DSM.
The material is manufactured by DSM NHU Engineering Plastics (Zhejiang), a joint venture of DSM and speciality chemicals producer Zhejiang NHU Special Materials (NHU).
Specialised plastics charging ahead in battery manufacturing
German chemical company BASF, together with Joma-Polytec Gmbh and Mercedes-Benz Fuel Cell, a subsidiary of Daimler AG, has hatched a development project to provide solutions for thermal stability, media resistance, and durability requirements for hybrid, plug-in and electric vehicles.
BASF says its engineering plastic Ultramid, in grades A3WG10 CR and A3EG7 EQ, has been used to manufacture a number of fuel cell system components, and is being used as standard in the new Mercedes GLC F-CELL, which combines a fuel cell with a rechargeable lithium-ion battery. BASF says Ultramid's properties count with good thermal and chemical resistance, dynamic stiffness, impact strength, and good long-term performance.
US speciality chemicals company DuPont, on the other hand, offers alternative drivetrain technologies enabled by the AHEAD (Accelerating Hybrid-Electric Autonomous Driving) initiative, launched by the DowDuPont Specialty Products Division in 2018.
The AHEAD initiative aims to provide solutions for lightweighting, battery pack components and assembly, thermal management/safety, electric motors, powertrain/ chassis, electrical/electronic applications for improved automation. These include driver assist and self-driving capabilities; and support infrastructure (plug-in and induction charging stations).
The firm recently showcased a multi-material full-size battery module prototype, along with e-motor, electrical/ electronics, sensing and control solutions, at a show in Germany.
Asia, a key driver for growth
Asia, a vital innovation depot for the automotive sector, is anticipated to account for larger demand for engineering plastics, being that the region has been witnessing rapid industrialisation, thus spurring demand for high performance materials in major industries.
Thus, South Korean engineering plastics company Seyang Polymer is ramping up its manufacturing in the region. The OEM company, DuPont's long-time distributor in South Korea, has created its own niche in the performance materials business.
Among its solutions include reinforced polymers or electro-conductive polymers that are likewise suited to carbon fibre applications in the semiconductor industry; and for which, Seyang has co-development projects with Samsung Electronics and Hyundai Motor. In addition, Seyang's liquid crystal polymer (LCP), the only LCP resin manufactured in South Korea, to date, is applicable for the deployment of speeds required for 5G wireless connectivity. Seyang will showcase its new products and solutions at Chinaplas held in May in Guangzhou.
(PRA)
---
Subscribe to Get the Latest Updates from PRA Please click here
©2018 Plastics and Rubber Asia. All rights reserved.
©2018 Plastics and Rubber Asia. All rights reserved.
Home
Terms & Conditions
Privacy Policy
Webmail
Site Map
About Us
SOCIAL