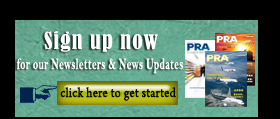 East Timor aims to be first plastics neutral economy; US$40 mn recycling plant set up
Against all the flak plastics has been receiving recently emerges a ray of hope from the Southeast country of East Timor. The government of the country has tied up with the University of Sydney with Mura Technology, a joint venture between Licella Holdings of Australia and Armstrong Energy of the UK, for the development of a US$40 million chemical recycling plant that will ensure East Timor recycles all of its plastic waste. It will effectively also allow the country to become the first plastics-neutral economy in the world.
The breakthrough chemical recycling technology developed in Australia is called the Catalytic Hydrothermal Reactor (or Cat-HTR), which is being
commercialised by Licella Holdings a start-up co-founded by Professor Thomas Maschmeyer of the University of Sydney and Dr Len Humphreys, Licella CEO.
Mura will assist in establishing the chemical recycling plant via a new not-for-profit organisation, RESPECT. All financial surpluses from the plant will be returned to support community initiatives as well as developing livelihoods for waste collectors.
Cat-HTR is Licella's patented hydrothermal upgrading technology, which uses water under high temperature and pressure, to chemically recycle waste plastic (including plastic currently deemed non-recyclable) back into oil (from which it originally came). This synthetic oil can be used to produce new plastic, fuels and chemicals – reducing waste and creating a new source of revenue for Timor-Leste.
Humphreys adds, "Cat-HTR is much better equipped to handle plastic waste than the current systems in place as it converts all types of plastic waste into high-value products in only 20 minutes. This has multiple benefits, such as the reduction in costs for waste producers due to materials re-use, reduced landfill and less plastic in our oceans."
Impoverished East Timor, with a population of just 1.3 million, generates an estimated 70 tonnes/day of plastic waste, which is burnt in the open. Just one Cat-HTR plant has the potential to convert the country's entire plastic waste stream into valuable petrochemicals, which can enable operations to be self-sustaining.
It could also allow the country to become the first 'plastic-neutral' country in the world. This means that no used plastics will enter the environment as waste but will instead be recycled into new products.
The new plant will allow for the creation of a circular economy for plastic waste and the not-for-profit organisation RESPECT says it will serve as a model for how developing countries worldwide can tackle plastic waste issues. The same technology is currently planned for other recycling plants in Canada, Australia and the UK.
(PRA)
---
Subscribe to Get the Latest Updates from PRA Please click here
©2018 Plastics and Rubber Asia. All rights reserved.
©2018 Plastics and Rubber Asia. All rights reserved.
Home
Terms & Conditions
Privacy Policy
Webmail
Site Map
About Us
SOCIAL