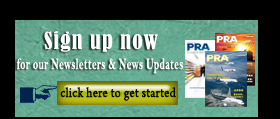 Country Focus: Thailand, Asia's strategic gateway opens door to opportunities
Also, download this story from the electronic issue here
Thailand is focusing on strengthening its industries with high potentials, as it secures its position among Asia's strong economic contenders, says Angelica Buan in this report.
Thailand, Southeast Asia's second largest economy, has made great strides over the years, progressing from a low income to an upper income economy.
The country has a strong industrial sector, and a well performing services sector, both representing 40% and 50% of GDP, respectively.
According to the World Bank, in 2018, the Thai economy posted its highest growth in six years, at 4.1%, despite external challenges to its tourism and trade industries. And even with the decline in manufacturing/exports in the first three months of this year, due to the political fray surrounding the recent elections and lower consumer confidence, the Thai Chamber of Commerce (TCC) has advised that the country is poised to achieve a GDP growth of 3.5%.
Building up a network to boost competitiveness
A significant milestone in Thailand's investments focus is the establishment of the Eastern Economic Corridor (EEC). Three provinces, Chachoengsao, Chonburi and Rayong, are spearheading the programme for the economic development of Thailand's Eastern Seaboard. It is envisioned to become the country's trade and investment artery as well as the centre for regional transportation and logistics to become more conducive to investments.
Five promotional zones were designated under the EEC project. Firstly, the Eastern Airport City in U-Tapao International Airport to be turned into an aviation hub to accommodate the influx of passengers to as much as 60 million passengers/ year in the next 15 years. Second is the EECi (Eastern Economic Corridor of Innovation) in Wangchan Valley in Rayong, and the Space Inspirium area of the Sriracha district of Chonburi, which will be a R&D base for electronics design, biotechnology and vocational training centres.
Meanwhile, the EECd (Digital Park Thailand) in the Sriracha district of Rayong will focus on digital infrastructures in line with the establishment of the regional ASEAN Data Hub. Finally, the EEC comprises a Smart Park and the Hemaraj Eastern Seaboard 4 Industrial Estate, both of which will be in Rayong.
For infrastructure development, EEC projects underway include the High- Speed Rail Linked 3 Airport Project that links three airports, Map Ta Phut Port Phase 3, Aircraft MRO, U-tapao Airport expansion and Laem Cha Bang Phase 3. The project consists of the current 29-km Airport Rail Link route and the recently constructed 191 km route. The train will operate on the following types of tracks: a 181-km elevated track; a 2-km track; and an underground 8-km track.
The proposed route will offer connections to five provinces including Bangkok, Samut Prakan, Chachoengsao, Chonburi, and Rayong; and will run along existing railways with a new design at the outbound connection of Suvarnabhumi International Airport and inbound connection of U-Tapao Airport.
In a related development, Thailand has recently inaugurated a railway projected that will connect it to Cambodia. It is expected to cut travel times and boost trade with the ASEAN. Last year, it was reported that Cambodia re-opened the final stretch of a 370-km railway from its capital, Phnom Penh, to the Thai border. The construction of the link, amounting to US$13 million, is funded by the Asian Development Bank (ADB).
Boosting the automotive industry: production of EVs, a priority
Thailand the region's largest producer of vehicles (commercial and passenger vehicles), takes the lead, having produced 2.16 million units in 2018, up by 9% from the previous year. For 2018, full year vehicle sales in Thailand increased 19.2% year-on-year to 1 million units.
However, the Federation of Thai Industries (FTI) forecasts that vehicle production in Thailand is expected to decrease slightly to 2.15 million units in 2019. The automotive industry accounts for 5.8% of Thailand's GDP. Thailand is also the 13th largest automotive parts exporter and the sixth largest commercial vehicle manufacturer globally.
The country, dubbed as the Detroit of Asia, remains a manufacturing haven for global automobile makers including Toyota, Ford, Honda, BMW, Mercedes and more, which have set up factories in Thailand.
Recently, Japanese automotive maker Subaru opened an assembly plant in Bangkok to manufacture vehicles for the domestic and export markets. The 5-billion baht plant is owned by Tan Chong Subaru Automotive (Thailand) or TCSAT, a joint-venture between Tan Chong International Limited (TCIL) and Tan Chong Motor Image Thailand and Subaru, claims to be capable of producing up to 100,000 units/year. It is the third Subaru plant in the world (the first two are located in Japan and the US), and the first in Asia outside of Japan.
Meanwhile, an important agenda is the manufacture of electric vehicles (EVs). A 2018 study by Frost & Sullivan and Nissan, covering Singapore, Indonesia, Thailand, Malaysia, Vietnam and the Philippines, says though the EV uptake remains comparatively low, consumers are aware of the di¬fferences in various EV technologies such as battery electric vehicles (BEVs), plug-in hybrid vehicles (PHEVs) and full hybrid. It also said EVs are gaining popularity among young individuals below the age of 40.
Under its "Electric Vehicle Promotion Plan", part of the Thailand Alternative Energy Development Plan 2012- 2021, Thailand has progressed from having 60,000 hybrid passenger cars and 8,000 battery electric motorcycles in 2014 to 102,000 hybrid cars and 1,400 BEVs in 2018, according to the Land Transport Department.
EV production is high up on the agenda of EEC, and is expected to bring windfall to industries engaged in battery, driving systems, electronic accessories, safety components, automotive and engine parts, to cite a few.
The Board of Investments (BOI) of Thailand has been actively promoting EV production, targeting PHEVs. Recently, BOI approved Mitsubishi Motors (Thailand)'s 3.3-billion baht PHEV production project in Chonburi province.
Packaging, a palatable growth sector
The food processing industry, a key targeted industry of the EEC initiative, is vital for the country because it generates jobs, as well as solicits investments to other related industrial production sectors.
Thailand, touted as the "Kitchen of the World" for drawing importance on its food and agriculture sectors, has one of Asia's most advanced food processing segment, with more than 10,000 food-and-beverage processing factories. Its third largest sector, it accounts for over 20% of the country's GDP.
The increasing support for the food processing and agriculture industries bodes well for the packaging industry, another engine of growth for Thailand. The Thai packaging industry is expected to grow to 63.1 trillion units in 2020 from 51.3 trillion units in 2017, registering a CAGR of 4.2%, says Global Data Research. Packaging that offers greater functionality, such as on-thego, sustainable or personalised packs, are forecast to rake in higher demand in the longer term.
Electrical/electronics sector
The country's electrical and electronics industry has thrived and expanded continuously for almost four decades, accounting for an export value of around 24% a year.
The Electrical and Electronics Institute forecasts the country's shipments will grow by 3.26% to US$64.1 billion in 2019 as major destinations, like Japan, Southeast Asia and Europe, have turned their economies around.
In terms of value, electronic parts are expected to grow by 3.55% in 2019, while home appliance shipments are projected to increase 2.97%.
Shaping a digital economy with smart manufacturing
As Industry Revolution 4.0 (4IR) sweeps across developed economies, the ASEAN is all systems go for technology disruptions. In the lead is Thailand, in terms of technological development, as evidenced by its high level of industrial growth. The country's progression in its Thailand 4.0, its version of 4IR, exploits on industrial automation, Artificial Intelligence (AI), the Internet of Things (IoT), and digitalisation.
Stepping ahead in smart manufacturing, a main component of 4IR, Thailand has shown robust robot sales, in a bid to accelerate its smart manufacturing agenda.
According to the World Robotics Industrial Robots report 2018 data, robot sales in Thailand increased by 28% to 3,400 units in 2017, after a slump in sales in recent years. Robot installations also rose by 30%.
Meanwhile, robot density in 2018 in the automotive industry totalled 974 units. Robot density is defined as the number of multipurpose industrial robots in operation per 10,000 employee.
The International Federation of Robotics (IFR), in its data, cited that shipments of robots in 2018 totalled 4,000, increasing to 5,000 in 2019. By 2021, it is projected to climb 7,000 and thus, forecast to register a CAGR of 21% from 2019 to 2021.
The above is but a fraction of Thailand's strategic framework, the key to its economic sustainable growth for the long term.
(PRA)
---
Subscribe to Get the Latest Updates from PRA Please click here
©2018 Plastics and Rubber Asia. All rights reserved.
©2018 Plastics and Rubber Asia. All rights reserved.
Home
Terms & Conditions
Privacy Policy
Webmail
Site Map
About Us
SOCIAL