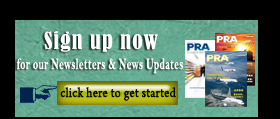 China plants: Clariant launches new masterbatch plant in Guangzhou; BASF to build engineering plastics/TPU plants in Zhejiang
Swiss chemicals maker Clariant recently launched a new facility in Guangzhou, China, dedicated to the manufacturing and supply of specialty black masterbatches that are in high demand in a great number of consumer goods sectors, to specially address the fast-growing China market.
With Black PET/PA masterbatches for fibre already developing into a sizable business in China and some other Asian countries, the new production facility in Guangzhou will supplement existing supply from Clariant's facility in Taiwan, which has been already fully utilised, says Clariant.
Ever since 1995, Clariant Masterbatches has established its production presence in Guangzhou focusing on products for fibre, consumer goods and packaging applications. In 2017, to better satisfy a growing demand for Engineering Plastics (EP) and High Temperature Resins (HTR) with local capabilities, Clariant expanded its Shanghai facility to support China's E&E market with compound masterbatches solutions. With the previously mentioned Taipei site, Clariant has altogether three masterbatches production sites in the region.
"Since 2016, we've been increasing our investments in equipment upgrade and facilities expansion to boost capacities and capabilities of the Clariant plants in China, Singapore and the US. The expanded new production line here in Guangzhou, with a CHF5 million of investment volume, will enhance our full range service in supplying specialty black masterbatches products for the market of packaging, consumer goods, fiber, automotive and E&E. It also allows us to better serve local expectations and continue our committment to main local customers in the segments," said Bernd Hoegemann, Clariant's Head of Business Unit Masterbatches.
Together with this new production facility, a workshop and an upgraded advanced lab were also newly established to help the company further consolidate its position as a leading player in the masterbatches field in China, according to Clariant.
Meanwhile, in other news, German chemicals firm BASF is to build engineering plastics and thermoplastic polyurethanes (TPU) plants at a new site in Zhanjiang, China.
These will be the first production plants to come onstream at the site.
By 2022, the new engineering plastics compounding plant will supply an additional capacity of 60,000 tonnes/year of BASF engineering plastics compounds in China. This will bring the total BASF capacity of these products in Asia Pacific to 290,000 tonnes/year. As part of the company's plan to implement a comprehensive smart manufacturing concept at the Verbund site based on cutting-edge technologies, the new plants will utilise automated packaging, high-tech control systems, and automated guided vehicles.
"Less than a year after we signed the first MoU, we are delighted to announce the first plants to be established at our smart Verbund site in Zhanjiang," said Dr. Stephan Kothrade, President Functions Asia Pacific/President/Chairman Greater China, BASF. "The project is moving forward swiftly and customers in southern China will soon benefit from these innovative products to meet their immediate needs."
General facilities for the Zhanjiang Verbund site will also be built along with the two new plants. BASF Integrated Site (Guangdong) Co. Ltd (BIG), BASF's new wholly-owned subsidiary, has been officially founded. This entity will oversee the operations of the new site, underlining BASF's commitment to the southern China market.
The products will be targeted at the electric and electronics and automotive sectors, as electrification of cars and miniaturisation of electronic devices are on the growth path.
The growth of the TPU market, in particular for high-end applications, is driven by several factors including increasing regulatory requirements and growing customer expectations for enhanced sustainability performance in such areas as e-mobility, lightweight and automation.
BASF says its solutions support this growth with safety-enhanced cables and wires for automation and automotive, as well as lightweight materials for consumer goods. With customer needs evolving rapidly across the world, BASF is ramping up its investment in emerging markets to address local requirements while continuing to invest in developed economies.
BASF signed the first Memorandum of Understanding for the Verbund site with the Guangdong Provincial Government in Berlin in July 2018, and in January 2019 the company signed a Framework Agreement setting out further details of the plan.
The Verbund site in Guangdong would be BASF's largest investment, estimated up to US$10 billion upon completion, and would be operated under the sole responsibility of BASF. The integrated value chain will connect upstream and downstream plants from basic chemicals to more consumer-oriented products and solutions, serving growth sectors like consumer goods or transportation. The site would ultimately be the third-largest BASF site worldwide, following Ludwigshafen, Germany, and Antwerp, Belgium.
(PRA)
---
Subscribe to Get the Latest Updates from PRA Please click here
©2018 Plastics and Rubber Asia. All rights reserved.
©2018 Plastics and Rubber Asia. All rights reserved.
Home
Terms & Conditions
Privacy Policy
Webmail
Site Map
About Us
SOCIAL