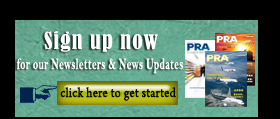 Milacron to sell blow moulding business to investment firms
US-based machinery firm Milacron Holdings Corp. says it has entered into a definitive agreement with Osgood Capital Group and Cyprium Investment Partners to sell its Uniloy Blow Molding business. The transaction is subject to customary closing conditions and is expected to close within the next 90 days.
Tom Goeke, Milacron President/CEO, said, "The sale of the Uniloy Blow Molding business is being transacted in the best interests of Milacron, its stockholders, and its customers. Uniloy has operated as a Milacron product brand since 1998, and we are confident it will continue to thrive under its new ownership in the years ahead. This divestiture is consistent with our decision to concentrate on our core industry-leading technologies including Milacron injection moulding machines, Milacron extrusion equipment, Mold-Masters hot runner and control systems, DME mould components, and our CIMCOOL fluid technologies."
The new Uniloy organisation will be led by Brian Marston, and he will serve as President/CEO. Marston is currently President of Blow Molding and Extrusion with Milacron. He has held leadership roles within the plastics and blow moulding industry for 35 years.
Osgood Capital's President, Joseph S. Levy, who has over 25 years' experience in the plastics and packaging industry was quoted as saying, "We are excited to have this opportunity to work with the outstanding Uniloy management team led by Brian. We expect to deliver world class service and solutions for all our customers' blow moulding needs as well as strong growth in Global Uniloy brands for years to come."
Marston also added that the firm will be will be working hand in hand with Milacron to make it a seamless transition for customers.
The Uniloy brand is a global leader in blow moulding technologies and the only blow moulding machine manufacturer to offer four blow moulding technologies as well as blow moulds and associated tooling. Uniloy's core technologies include UR reciprocating series blow moulding machines, industrial blow moulding machines, UMA accumulator head and UMC continuous extrusion, UIB injection blow moulding machines, UMS shuttle machines, as well as moulds.
Osgood Capital is a firm focused on acquiring companies and then working with them to prepare and execute growth through innovation, strategy and investment. The principal has experience in closing over 30 different acquisitions in diverse industries including plastics, packaging, aerospace, automotive, energy services, electronics, technology, software and consumer products.
Cyprium Partners is a private equity and mezzanine firm providing common equity, preferred stock and subordinated debt to middle-market businesses. With offices in Cleveland, New York and Chicago, the partners of Cyprium have invested over US$1.5 billion in more than 80 companies since 1998.
(PRA)
---
Subscribe to Get the Latest Updates from PRA Please click here
©2018 Plastics and Rubber Asia. All rights reserved.
©2018 Plastics and Rubber Asia. All rights reserved.
Home
Terms & Conditions
Privacy Policy
Webmail
Site Map
About Us
SOCIAL