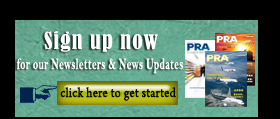 Country Focus: China, on the road to recovery
Also, download this story from the electronic issue here
China's economy is on the road to recovery, having grown slightly more than expected in the first quarter of 2019, according to China's National Bureau of Statistics. It says the economy expanded by 6.4% in the first three months, compared to a year ago, due to government efforts to rein in the monumental debt in the financial system, allaying fears of a deeper slowdown due to the Sino-US trade war. It is against this backdrop that the Chinaplas 2019 show, organised by Adsale Exhibition Services, will be held in Guangzhou from 21-24 May.
With growth of the world's second largest economy having lost its momentum, the government is pulling out all the stops to stimulate the economy, like tax cuts for businesses, infrastructure spending and a more flexible monetary policy. Statistics in the first three months of the year point towards growth, supported by strong manufacturing production and more spending by Chinese consumers.
Meanwhile, to establish the protection of human health, personal property and safety, products entering China, including chemical substances, intermediate materials and finished products, are required to comply with the GuoBiao (GB) standards.
Catering to consumers' needs, beyond the aesthetics, product quality encompasses safety to ensure the health of end users. In the topic of safety regulations are food contact materials, which are found in common items used on a daily basis, such as items that come into contact with food, like packaging materials and containers; or if put into the mouth, like toys and cutlery.
China has enforced product safety laws and policies that are continually updated, to heed the public's rising concerns on product safety. The food safety GB standards, particularly GB4806:2016, ensure sufficient regulatory compliance for food contact materials and articles in China.
Thus, Germany's Kraiburg TPE says that its specific TPE compounds come with the Declaration of Compliance (DoC) to meet the GB standards in China. Its materials adhere to the GB standards for food regulations, including the GB4806:2016, when sourcing for upstream material from suppliers, and during the processing stage.
Catering to the packaging market
Germany's Kautex Maschinenbau, which had earlier this year pointed to global economic threats such the Brexit, the US trade policy and declining car production in China for its lower earnings, will be unveiling a newly developed six-layer extrusion head for packaging applications.
The blow moulding machinery maker says its new six-layer head can be used to produce multi-layer hollow plastic containers with a volume of between 500 and 1,500 ml for the food sector. The new extrusion head has been jointly developed by German and Chinese engineers at Kautex.
At the show, the KCC10S MK3 will be producing a 1,000 ml sixlayer milk bottle. The single station machine has a CP50 extrusion head, the first six-layer head for consumer packaging made in the Chinese factory. The heads of this new series have a minimum centre distance of 140 mm and will be available with up to six parisons.
The extrusion heads are made at Kautex's Chinese Kautex plant in Shunde. Kautex also now operates three technical research centres around the world, in Germany, US, and at the end of 2018 it opened another one in Shunde. Here, new applications are developed, prototypes and pilot moulds are produced and materials and production processes are tested.
Meanwhile, German thermoforming machine maker Kiefel will showcase its automatic pressure forming machine KMD 78.1, touted as "fast for high volumes, economic for smaller jobs", in the production of food or non-food articles. It can also be used with most thermoforming materials such as PP, PE, PS APET or CPET to produce products like trays, containers, hinged boxes, blisters, bowls, lids and inserts, says Kiefel.
Kiefel says it was a forerunner in integrated plug-assist drive and BFS system in KMD type machine addressing increasing product challenges. The machines have a modular design and are configurable to customers' requirements. At Chinaplas, the pressure forming machine will produce trays from PP film material with a 12-up cavity tool. Complete with a watertight lid the tray is targeted for take-away soups or liquids.
Auxiliary equipment to aid the processing sector
Stuttgart-headquartered Coperion GmbH has reason to celebrate this year since it will be the 15th anniversary of its STS twin-screw extruder, which has now been expanded by one more extruder size: the new STS 25 Mc11 extruder with a 25 mm screw diameter. The latter is designed especially for R&D as well as for production of small batch sizes and will be shown for the first time at Chinaplas.
In addition Coperion will present a twin screw extruder ZSK 58 Mc18, an SP 320 treasure strand pelletiser, a Coperion K-Tron Quick Change twin-screw feeder outfitted with ActiFlow bulk solids activator, Electronic Pressure Compensation (EPC) and 2415 vacuum receiver for refill as well as the K-MLBSP- 150-S Bulk Solids Pump (BSP) feeder for granular materials. Also on display is Coperion's dual channel diverter valve WZKC for powders and granular products and a ZVH rotary valve.
The new STS 25 Mc11 extruder boasts all the advantages of the STS Mc11 series. It has a simple design, is operator-friendly and easy to clean, being ideally suited for the production of small batch sizes of 2 kg and more and achieves throughputs of up to 90 kg/hour. By having the same screw diameter ratio Do/Di (outer screw diameter to inner screw diameter) of 1.55 and the same maximum specific torque Md/a³ of 11.3 Nm/cm³ as the rest of the STS Mc11 extruder series, production parameters of the STS 25 Mc11 can be scaled up to larger STS sizes. The STS 25 Mc11 to be exhibited at Chinaplas will be shown with the Coperion K-Tron K-ML-SFS-KT20 twin-screw feeder.
As a representative of its high-end ZSK twin-screw extruder series, Coperion will exhibit a ZSK 58 Mc18 extruder with 58 mm screw diameter at Chinaplas. With its specific torque of 18 Nm/cm3 it reaches highest throughput rates and is energy efficient. It will be on display outfitted with a Coperion K-Tron feeder: a K2-ML-D5-S60 singlescrew feeder for free flowing pellets or powders.
The SP 320 strand pelletiser also on display is ideally suited for processing of highly abrasive reinforced products. It has a working width of 320 mm, can process up to 80 strands at throughput rates of up to 2,500 kg/hour. Tailored to the Chinese market, it boasts a quality standard and an attractive price/performance ratio. It was developed in cooperation between Coperion Pelletizing Technology in Germany and Coperion Nanjing, China. The cutting chamber is made in Germany with the rest of the assembly manufactured in Nanjing.
Coperion K-Tron will exhibit the K2-ML-D5-T35/S60 Quick Change feeder, featuring the ActiFlow bulk solids activator and EPC in combination with a 2400 Series vacuum receiver for refill. The T35/S60 is designed for applications requiring quick changeover of materials and convenience of fast cleaning. The ActiFlow smart bulk solids activator offers a method to reliably prevent bridging and rat-holing of cohesive bulk materials in stainless steel hoppers without internal hopper agitation. ActiFlow is a non-product contact device, consisting of a patent-pending vibratory drive and intelligent control unit, designed specifically to work with Coperion K-Tron's line of gravimetric loss-in-weight feeders. The T35 is also equipped with Coperion K-Tron's EPC for loss-in-weight feeders, and is touted as a "clever but simple electronic solution for accurate and steady pressure compensation in feeder hoppers and outlets".
Switzerland-based pelletising provider Maag will focus on BAOLI-3 third-generation dry-cut pelletisers for processing hard and soft materials. The key components of these pelletisers are manufactured in Germany. Maag says it has already installed around 800 BAOLI pelletisers in China.
From its extensive range of gear pumps, Maag will be presenting the extrex gear pump in x6 class design at Chinaplas. As with all x6 versions, Maag has completely re-engineered and redesigned all the components, from the shafts through to the bearings and seals, and optimised the interaction of the components.
An ERF350 melt filter from Ettlinger will also be shown. Designed for especially high efficiency, it achieves a maximum throughput of 3,800 kg/hour, depending on the type of melt and degree of impurities as well as the selected filtration rating. It is suitable for all commonly used polyolefins and PS as well as a large number of technical plastics such as styrene copolymers, TPE and TPU.
To answer questions on raw material behaviour and reaction at various temperatures, auxiliary equipment maker Brabender, supported by its local agent Melchers, will be on hand to assist visitors as well as present torque rheometers, measuring mixers and extruders as well as instruments for specific measuring tasks.
It will show its renowned Plastograph EC, a torque rheometer used for R&D in laboratories and simulation. With its digital 3.8-kW motor, a torque measuring range of 200 Nm and a speed range from 0.2 to 150 min-1, it is best suited for practice-oriented measurements with mixers and extruders from Brabender's range of measuring heads.
The focus of Sikora, meanwhile, will be its Purity Scanner Advanced for online inspection and sorting of plastic material. The system combines X-ray with optical technology and detects contamination inside plastic pellets as well as on the surface.
For sample testing or incoming goods inspection and analysis of plastic material, Sikora presents the Purity Concept V, where material samples, placed on a sample tray, are moved through the inspection area and the material inspected automatically by a colour camera and a projector marks the contaminated material directly on the sample tray.
For a 100% quality control during the extrusion of pipes, Sikora will exhibit the Centerwave 6000. Millimeter wave technology measures the diameter, ovality, wall thickness and the inner profile (sagging) of the product. It does not require any coupling media, is not influenced by temperature or the plastic material and measures without the need of any calibration, says Sikora.
Recycling shaken up in the country; bodes well for machine maker
Last year, China shook up the global recycling business with its decision to restrict imports of scrap plastic, scrap cardboard and other rubbish.
This augurs well for Austria's Erema Group that says the increasing demand for its machinery is reflected in a new turnover record of the group of companies of EUR180 million, with half of this volume generated in Europe.
The increase, it says, is due to growing sales worldwide in all three recycling markets: post-consumer (contaminated and used plastics), in-house and industrial (clean production waste), and bottle recycling (PET, foodcontact- grade). It offers the Vacurema technology and new processes based on it, such as the flakes to preforms Xtreme Renew System developed together with Italian firm Sipa; and the latest bottle-to-bottle system Vacunite.
(PRA)
---
Subscribe to Get the Latest Updates from PRA Please click here
©2018 Plastics and Rubber Asia. All rights reserved.
©2018 Plastics and Rubber Asia. All rights reserved.
Home
Terms & Conditions
Privacy Policy
Webmail
Site Map
About Us
SOCIAL