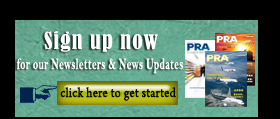 M&As: Showa Denko to acquire non-stick coatings maker; BASF invests in Longwater Advanced Materials Fund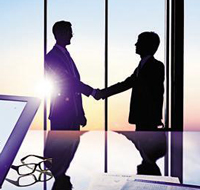 Japan's Showa Denko is to acquire all shares in ILAG Industrielack AG, which leads the ILAG Group (ILAG), a specialty non-stick coating chemicals manufacturing company headquartered in Wangen, Switzerland, and signed a stock purchase and sale agreement with the current owners, a coalition of investors led by Helvetica Capital, a Swiss-based private equity firm. The involved parties have agreed not to disclose the purchase price and terms of the agreement.
Non-stick coating chemicals (NSCs) are used on consumer goods such as cookware, bakeware, and home electrical appliances, and also on industrial goods including automotive parts and other industrial equipment, for the purposes of preventing sticking of substances on their surfaces and supporting low friction and release during use. The global market for NSCs is about US$1.2 billion a year (SDK's estimate for 2019).
ILAG has the fourth largest share in the consumer-goods NSC market of worldwide operating companies, and the second largest share of this segment in Europe. ILAG's products are applied not only on consumer goods but also on industrial goods including automotive parts. ILAG exports its products manufactured in Switzerland to more than 50 countries. Moreover, ILAG has a production base in China, and consumer goods manufactured by ILAG's customers in China are sold worldwide.
On the other hand, GMM Group (GMM), a manufacturer of NSCs which SDK acquired in November 2016, has a large market share in NSC market for consumer goods in the US, and GMM's main customers are major cookware/bakeware manufacturers based in the US. Therefore, SDK says it is confident that ILAG and GMM are highly synergetic. After the acquisition of ILAG, annual sales figure of SDK's NSC business will leap up to about US$60 million. As a result, SDK's NSC business will have strong presence and competitiveness in global market, especially in the field of consumer goods.
SDK's functional polymer/monomer business sector manufactures and sells materials for coatings for various purposes, and have rich expertise in prescription and manufacturing of raw materials for high-performance coatings and evaluation of performance of those coatings. NSCs can be classified into three categories in terms of raw materials, namely, fluorinated-resin based, silicon based, and Sol-Gel based coatings. Therefore, SDK can offer optimum solutions to its own NSC business by taking advantage of its wide-ranging businesses, products and technologies as an integrated chemical company. Furthermore, in July 2019, SDK will establish the Coating Materials Department within the Company in order to manage its global NSC business including ILAG and GMM in an integrated manner.
In other news, German chemicals firm BASF is investing in the Longwater Advanced Materials Fund. This private equity fund is managed by Longwater Investment, a pioneer growth capital investor in advanced materials and chemistry-related technologies in China. Other investors include Xiamen C & D, CICC Genesis and Tsinghua Redbud.
The Asian market plays an important role in BASF's growth strategy and BASF Venture Capital generates new growth potential for BASF by investing in young companies and funds. One of its strategic focus areas is new chemical technologies and materials. Longwater, a leading specialist in China, has built a strong network with competent start-ups and is therefore a powerful partner in this field.
Longwater's network spans a variety of industrial verticals and comprises multiple global and domestic market leaders in the chemical field as strategic investors, as well as other external strategic partners that can provide insights and resources to Longwater's investment activities and create synergies among stakeholders.
(PRA)
---
Subscribe to Get the Latest Updates from PRA Please click here
©2018 Plastics and Rubber Asia. All rights reserved.
©2018 Plastics and Rubber Asia. All rights reserved.
Home
Terms & Conditions
Privacy Policy
Webmail
Site Map
About Us
SOCIAL