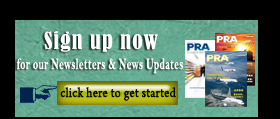 ExxonMobil to invest US$2 bn in Texas chemical expansion project
US petrochemicals major ExxonMobil plans to invest an additional US$2 billion to expand its Baytown, Texas, chemical plant. The expansion, expected to start up in 2022, includes a new Vistamaxx performance polymer unit that will produce about 400,000 tonnes/year of polymers.
The project will also enable ExxonMobil to enter the linear alpha olefins market. Linear alpha olefins are used in numerous applications, including high-performing engine and industrial oils, waxes and building blocks for surfactants, polyethylene plastic for packaging, and other specialty chemicals. The new unit will produce about 350,000 tonnes/year of linear alpha olefins.
The company expects 2,000 jobs will be created during the construction at the Baytown petrochemical complex, which includes the country's third-largest crude oil refinery and that will take advantage of light sweet crude being produced in the Permian Basin of Texas.
"Our substantial investments in the United States support ExxonMobil's long-term growth plans and will result in thousands more high-paying jobs," said Darren W. Woods, ExxonMobil Chairman/CEO. "Through the billions of dollars that we're investing in the Permian Basin to increase oil production and the expansion at our operations along the Gulf Coast, our company is making significant, lasting contributions to the US economy and the many communities where we operate."
The Baytown expansion is in addition to the company's US$20 billion Growing the Gulf initiative, which outlined plans to build and expand manufacturing facilities along the US Gulf Coast in 2017.
ExxonMobil is also expanding its 365,644-barrel-per-day (bpd) Beaumont, Texas, refinery with the addition of a 250,000-bpd crude distillation unit to process crude from the Permian.
Meanwhile, ExxonMobil says in 2017, it contributed to more than US$43 billion to the US gross domestic product and direct, indirect and induced economic activity supported nearly 177,000 jobs across the country, according to an Ernst & Young research it commissioned.
Woods said the company's recent investments, such as a major expansion of oil and gas production in the Permian Basin and the planned expansion at Baytown, will continue to boost the US economy.
"Our Baytown chemical expansion will put us in a solid position to maximize the value of increased Permian Basin production and will deliver higher-demand, higher-value products produced at our Gulf Coast refining and chemical facilities," said Woods.
"Global demand for chemicals is expected to be greater than energy demand growth and GDP growth over the next 20 years," Woods said.
ExxonMobil's Baytown facility is the largest integrated petrochemical complex in the US. Founded in 1919, the complex is located on approximately 3,400 acres along the Houston Ship Channel, about 25 miles east of Houston. The facility includes a refinery, chemical plant, olefins plant, plastics plant and global technology centre.
(PRA)
---
Subscribe to Get the Latest Updates from PRA Please click here
©2018 Plastics and Rubber Asia. All rights reserved.
©2018 Plastics and Rubber Asia. All rights reserved.
Home
Terms & Conditions
Privacy Policy
Webmail
Site Map
About Us
SOCIAL