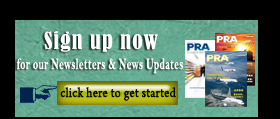 US Capacity Expansions: Elastron to invest US$10 mn in TPE facility; Eastman completes copolyester expansion
Turkey-headquarterd TPE maker Elastron is to open a North American headquarters in Gainesville, Ga. Production at Elastron USA will begin in Q3. It says market research has clearly identified that US consumers are looking for a supplier with improved customer service, flexibility and willingness to collaborate with customers on development programmes.
The new 30,00 sq ft-facility will produce a broad range of thermoplastic elastomers including vulcanisates (TPVs), polyolefin (TPO), styrene-butadiene-styrene (SBS) and styrene ethylene butylene styrene (SEBS). It will include production, technical laboratory, warehouse and offices. Commercial production will begin in the third quarter of 2018.
The North American headquarters will focus on special compounding solutions to address specific needs. Elastron USA will serve all major market segments including automotive, industrial, construction, medical, consumer and electrical. The new facility will enable Elastron USA to provide its North American customers with locally manufactured products, improve its service and better supply its European and Chinese customers that have operations in North America with equivalent products. The company's initial investment is US$10 million but says it is committed to investing additional amounts as market demand increases and justifies expansion of production capacity.
In other news, Eastman Chemical says it has completed the Tritan copolyester expansion at its Kingsport site. It is also adding PETG and PCTG capacity, by approximately 25% of the Kingsport specialty copolyester total capacity at the site, and anticipates the expansions will be completed in the third quarter of the year. Eastman says this investment supports the continued growth of its specialty copolyester products globally and provides flexibility across the company's polymer asset base.
Specialty Plastics is a part of Eastman's Advanced Materials business segment. PETG and PCTG are known by the tradenames of Eastar, Spectar and Aspira copolyesters among others.
(PRA)
---
Subscribe to Get the Latest Updates from PRA Please click here
Copyright (c) 2018 www.plasticsandrubberasia.com. All rights reserved.