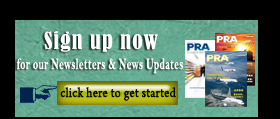 Regional composites centre launched in Singapore
An international group of companies have launched the Composite Application Centre (CAC) in Singapore. Its aim is to drive the development of advanced composites by delivering industry and application-focused services to specific regional and global markets.
The group of currently ten companies and two research entities recently signed a Memorandum of Understanding (MoU) for the launch of CAC. The group is spearheaded by Composite Cluster Singapore.
The group includes Admiralty International Pte. Ltd. (Singapore), Cevotec GmbH (Taufkirchen bei München, Germany), Composite Cluster Singapore Pte. Ltd. (Singapore), Covestro AG (Leverkusen, Germany), Fraunhofer IGCV (Garching bei München, Germany), Hufschmied Zerspanungssysteme GmbH (Bobingen, Germany), iNDTact GmbH (Würzburg, Germany), Plasmatreat GmbH (Steinhagen, Germany), Sakura Tech (S) Pte. Ltd. (Singapore), Singapore Polytechnic's School of Mechanical and Aeronautical Engineering (Singapore), Stratagem Innovation Singapore Pte Ltd (Singapore) and Filacon Systems by Tajima GmbH (Winterlingen, Germany)
CAC will officially start its operation ‪on May 1, 2018, and will ramp-up activities and capabilities throughout this year. Additional companies are expected to join in later
"Advanced composites, particularly thermoplastic materials, will play an important role in satisfying the growing demand for strong and light materials," says David Hartmann, Co-CEO of the Continuous Fibre-Reinforced Thermoplastic Composites (CFRTP) business at materials company Covestro.
"For this purpose partnerships need to be formed within the industry, to deploy solutions that can help get those next-generation products into consumers' hands. CAC offers a unique platform for partnerships to grow, and that's an invitation we would like to extend to everybody in the composites and adjacent industries."
The new centre will provide a platform focusing on customer trials, prototyping, pilot manufacturing, training and support services. Product companies can leverage on CAC's combined expertise and facilities to reduce initial investments and risk for composite related product design and manufacturing.
The centre will also collaborate closely with international leaders in composite research, as well as regional education and training centers to allow the industry to tap into latest technologies and create a sustainable talent pool.
"Our polycarbonates have already proven themselves in many applications that require strength, low weight and beauty", says Dr Michael Schmidt, the other Co-CEO of CFRTPs at Covestro.
"However, the electronics industry and other industries want even stronger and lighter materials that can be used to produce thinner parts and integrated functionality."
Besides the electrical and electronics industries, CFRTPs are attracting interest in such diverse segments as the automotive business, household appliance manufacturers and furniture producers, medical technology, and manufacturers of sports goods and shoes.
(PRA)
---
Subscribe to Get the Latest Updates from PRA Please click here
Copyright (c) 2018 www.plasticsandrubberasia.com. All rights reserved.