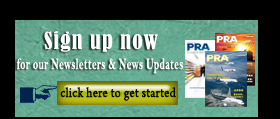 Plant Expansions: Invista's US$250 mn investment for ADN plant in US; Zhongjing Petrochemical's 1,200 kt/yr PP plant in China
US materials maker Invista,, a wholly owned subsidiary of Koch Industries is entering the final design phase for a US$250 million project at its Victoria site to upgrade its manufacturing technology and increase production of adiponitrile (ADN), a key ingredient for nylon 6,6 fibres and plastics. Construction for the project is slated to get underway in the first quarter of 2019.
The new technology, developed and in use at the Invista facility in Orange, Texas, brings improved product yields, reduced energy consumption, lower greenhouse gas emissions, enhanced process stability and reduced capital intensity, compared to existing technologies. These improvements in performance have enabled the Orange facility to set production volume records since deployment in 2014.
This investment in Victoria comes on the heels of an announcement last September, where Invista and its joint venture partner, Solvay, decided to deploy this technology at the Butachimie joint venture in France. Invista says it has also received strong interest from customers and others in the value chain seeking to participate with it in building a new ADN plant in China.
As the world's leading supplier for ADN, Invista says it supports growth and innovation in the nylon industry by continually investing in research and development, including the continued improvement of its ADN technology. The new ADN technology is the result of more than US$40 million in research and development spanning four years on two continents.
Meanwhile, in other news, Fujian Zhongjing Petrochemical will build a 1,200 kilotonnes/year PP plant in China. It has selected LyondellBasell's fifth generation Spheripol technology. The PP process technology will be used for two 600 kilotonnes/year PP units to be constructed in Fuzhou, China. This represents the world's largest single PP plant license announced to date.
Weng Shengjing, Chairman of the Board of Fujian Zhongjing, stated, "We selected Spheripol for its proven track record, advantaged economics, and its ability to produce the industry benchmark products that are demanded by our customers".
"The selection of the Spheripol technology by Fujian Zhongjing to build the world's largest single train polypropylene units shows the confidence the market has in our technologies", said Dan Coombs, Executive Vice President of Global Olefins and Polyolefins and Technology at LyondellBasell.
LyondellBasell has more than 250 polyolefin process licenses for PP and PE. It says Spheripol is the leading PP process technology with more than 22 million tonnes of licensed capacity.
(PRA)
---
Subscribe to Get the Latest Updates from PRA Please click here
Copyright (c) 2018 www.plasticsandrubberasia.com. All rights reserved.