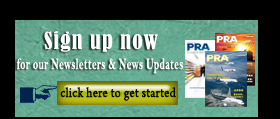 Petchem set-ups: Hyundai/Lotte's US$2.5 bn complex in Korea; Total's US$1.4 bn deal with Sonatrach in Algeria
South Korea's major refiner Hyundai Oilbank Co. and petrochemical firm Lotte Chemical Corp. are to tie-up to build a petrochemical complex in a deal valued at US$2.5 billion, on a 500,000-sq-m site at Hyundai's manufacturing plant in Daesan, South Chungcheong Province. The new facility will produce 750,000 tonnes/year of ethylene, 750,000 tonnes/year of PE and 400,000 tonnes/year of propylene.
Hyundai says it plans to initiate the construction of the complex in the latter half of this year with an aim to start operation at the end of 2021. The companies said they expect the facility would contribute to increasing the nation's export by 3.8 trillion won a year as they plan to sell most of the products manufactured at the facility to the global market.
Meanwhile in other news, French oil and gas major Total has signed a US$1.4 billion deal with Sonatrach to build a 550,00-tonne/year PP plant in Arzew, western Algeria. The project also includes a propane dehydrogenation (PDH) unit with a capacity of 650,000 tonnes.
This is part of the comprehensive partnership announced in 2017.
The two partners (Sonatrach 51%, Total 49%) are planning to start the front-end engineering and design (FEED) this year, subject to approval by the relevant Algerian regulatory authorities.
The facility will valorise propane, produced in large quantities locally, by transforming it into PP. It will supply in priority the local and Mediterranean demand and Total will be responsible for the commercialisation of the rest of the production in Europe, where it will leverage its market expertise to the benefit of both partners.
According to Total, the PP project complements its other projects announced recently in the US, in the Middle-East and in Asia, which are primarily focused on PE.
Total's exploration and production activities in Algeria date back to 1952. In 2017, Total produced 15,000 barrels of oil/day in Algeria, all of it from the Tin Fouyé Tabankort (TFT) gas and condensate field. The Group currently holds a 35% in interest in TFT.
In March 2018, Total started up production from the Timimoun gas field in southwestern Algeria. The Group has a 37.75% interest in the field, which has a production capacity of 5 million cu m/day of gas. Total also markets lubricants and bitumen in Algeria.
Through the Maersk Oil acquisition, which closed on March 8, 2018, Total now holds a 12.25% interest in the El Merk, Hassi Berkine and Ourhoud oil fields, which have a combined production capacity of 400,000 barrels of oil/day.
In November 2017, Total also announced the acquisition of Engie's upstream liquefied natural gas (LNG) assets. Once closed, this transaction will add 4.6 million tonnes/year to the Group's global LNG portfolio thanks to supply agreements with Sonatrach.
(PRA)
---
Subscribe to Get the Latest Updates from PRA Please click here
Copyright (c) 2018 www.plasticsandrubberasia.com. All rights reserved.