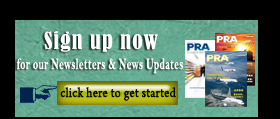 More push needed to encourage plastic recycling, says OECD
Plastics have become one of the most prolific materials on the planet: in 2015, 380 million tonnes of plastics was produced globally, up from 2 million tonnes in the 1950s. Yet today only 15% of this plastic waste is collected and recycled into secondary plastics globally each year.
Plastic recycling is failing to reach its full potential as low recovery rates of plastic waste, poor quality of recycled plastic and a lack of price incentives are holding back secondary plastic markets, according to a new OECD (Organisation for Economic Co-operation and Development) report. Given rising public concern over plastic pollution, governments should act urgently to encourage more and better recycling, it says.
Titled "Improving Markets for Recycled Plastics: Trends, Prospects and Policy Responses" the report attributes the lag in plastic recycling to the fact that it is still cheaper to make new plastic than to produce recycled plastic, partly because of the difficulties involved with separating out different plastic polymers. Moreover, primary plastic can be priced much higher than recycled plastic as it tends to be of much better quality. Issues with the presence of hazardous chemical additives that can survive in recycled plastic also weigh on secondary markets. The world produces around eight times as much new plastic as recycled plastic.
The report calls for stronger incentives for better design of plastic goods to ensure easy recycling, as well as investment in waste collection infrastructure and ensuring that different types of plastic are properly separated at source. It also recommends the introduction of product labels showing recycled content to help create consumer-driven demand for recycled plastics. In some sectors, required levels of recycled content in goods could be set.
The report also suggests heavier taxes on the manufacture or use of new plastics, for example making consumers pay for single-use plastic bags, cutlery or drinking straws.
The widespread use of plastics has brought many benefits. However, their increasingly pervasive use and inadequate disposal also have significant environmental impacts. The manufacture of plastic is highly resource intensive and accounts for 4% to 8% of global oil and gas consumption. Waste plastics can remain in the environment, harming wildlife and marine creatures, for centuries. Yet globally only around 15% of plastic waste is collected for recycling. A quarter is incinerated. The rest ends up in landfill, is burnt in the open air – releasing pollutants and greenhouse gases – or dumped in nature. Much ends up in oceans.
Recycling rates across different polymers vary greatly across countries. PET (polyethylene terephthalate) and HDPE (high-density polyethylene), which are mostly used for packaging, are recycled at relatively high rates (19% to 85%), while polypropylene and polystyrene are much less recycled (1% to 21%). Overall plastic recycling rates range from 30% in the EU to 10% in the US. In many developing countries, uncontrolled waste collection and treatment is still prevalent.
Barriers that need to be overcome to properly develop secondary plastic markets include:
Primary and recycled plastics are treated as substitutes, with no separate demand for recycled plastics This leaves markets exposed to trends in primary markets.


Prices of recycled plastics are driven by primary plastics prices, which follow oil prices, rather than the costs of collecting, sorting and processing plastic waste. Producers of recycled plastics thus have few options to adjust their costs in a downturn.


The plastics recycling sector is smaller and more fragmented than the primary industry, leaving it at an disadvantage in terms of economies of scale and its ability to absorb market shocks such as oil price swings.


The market for plastics waste is concentrated in a few countries. This makes recycled plastics markets slow to adjust to demand shocks such as the recent import restrictions imposed by China, which previously accounted for two thirds of waste plastics imports.


There are technical challenges associated with the wide range of polymers and additives used, the significant levels of contamination in post-consumer waste plastics, and practical challenges of collecting waste plastics, particularly in lower-income countries.
The report will be presented at the May 29-31 Global forum on Environment: Sustainable Plastic Design in Copenhagen.
Working with over 100 countries, Paris-headquartered OECD is a global policy forum that promotes policies to improve the economic and social well-being of people around the world
(PRA)
---
Subscribe to Get the Latest Updates from PRA Please click here
Copyright (c) 2018 www.plasticsandrubberasia.com. All rights reserved.