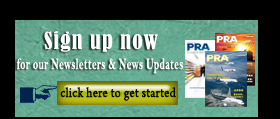 Indonesia to turn the tide on marine litter
Also, download this story from the electronic issue here
Ranked as the second largest marine pollution contributor, globally, and the largest in Southeast Asia, Indonesia is now tackling the problem at source, says Angelica Buan in this report.
Tide of marine plastics growing
Daily, more waste plastics are ending up in the waterways. As much as 8 million tonnes/year of plastics are predicted to end up in oceans, and at that rate, the global quantity could reach 250 million tonnes by 2025, according to an analysis issued recently by the International Union for Conservation of Nature (IUCN).
It is a global issue that has gained infamy for Indonesia, which has been tagged as the world's second largest ocean polluter, spawning about 1.3 million tonnes of plastic litter in 2010, according to a 2015 study by the University of Georgia, which was published in the Journal of Science.
A more recent study published in Nature Communications in 2017 reiterates that a significant amount of plastic waste comes from Indonesia: with its four Javanese rivers, Brantas, Solo, Serayu and Progo, posing major concerns. According to the study, an estimated midpoint emission of 200,000 tonnes/year, or 14.2% of the global total, is emitted from Indonesian rivers and streams, mainly coming from the islands of Java and Sumatra.
The study was led by Laurent C. M. Lebreton, Jan- Willem Damsteeg, Boyan Slat, and Julia Reisser of The Ocean Cleanup Foundation; Joost van der Zwet ofHKV Consultants, and Anthony Andrady of North Carolina State University. "This result reflects the levels of population density, as well as waste mismanagement in the region considering the surface area of these catchments is two to three orders of magnitude smaller than other large contributing rivers in the list," the researchers said.
Plastic litter hits home hard
Domestically, Indonesia is fighting a tough battle against an onslaught of plastic litter and other contaminants like oil in its waterways. The country has 6 million sq m of waters and more than 91,000 km of coastal lines. For example, the 300-km Citarum River in West Java, tagged as one of the world's dirtiest, has become a murky depository of industrial and household wastes – from chemicals to scrap plastics. The river is a major water source for people who live in Bandung and most of the capital city of Jakarta. Rapid urbanisation and growth of industries near the basin are chiefly attributed to the rising pollution at Citarum.
Water safety for human consumption and the impact of pollution to biodiversity are leading concerns for the nation's researchers and policy makers alike.
This being the case, Indonesia has laid out its National Action Plan on Marine Plastic Debris, aimed at reducing waste by 30% through the 3Rs (reducereuse- recycle) and squashing 70% of plastic debris by 2025.
It has also earmarked US$1 billion to push programmes that will address land-based wast e management, imputed by experts to be a main cause for the uncontrolled rise of marine litter worldwide.
Microplastic ingestion, a gnawing concern
Microplastics, those tiny plastic fragments that accumulate in major oceans, can come from different sources, including plastic debris and PE microbeads from personal care products. Because microplastics are small, measuring only less than 5mm, they can easily enter through filtration systems, drainages and sewers, ending up in ocean and lakes.
The World Health Organisation (WHO) has warned against the risk of ingest ing microplast ics from dr inking water or food ingredients sourced f rom affected water bodies and the Great Lakes in the US.
This call follows a recent study undertaken by Orb Media and the State University of New York that found alarming concentration of microplastics (or more than an average of 325 particles/l of water) in 93% of more than 259 sampled popular bottled brands sold in 11 countries, including Indonesia.
Seafood is also not spared from microplastic contamination. This is a finding of a study undertaken by researchers from Indonesia's Soegijapranata Catholic University. The study, led by food technologist Inneke Hantoro, analysed the human health risks of microplastics that are present in seafood.
Having analysed samples of different varieties of seafood harvested from Semarang's local waters, each were found to contain certain levels of microplastics. The second phase of study will monitor the diets of 2,000 people living in the coastal city of Semarang.
Corporate bodies pitch in solutions
Flagging the problem with effective waste management is the first line of defence to curbing marine litter. Apart from Indonesia, four other countries in Asia have been found to be significant contributors to the crescendo of marine debris: China, Vietnam, Philippines, and Thailand. Except for China, the four countries are situated in Southeast Asia, where 70% of the population live along coastal areas and are responsible for much of the human activities that generate wastes entering the oceans.
To aid the region in its waste management efforts, initiatives are being launched by Closed Loop Partners, in partnership with Ocean Conservancy, for facilitating investments for waste management and recycling in Southeast Asia. Besides Closed Loop Partners and Ocean Conservancy, the programme includes Trash Free Seas Alliance, 3M, PepsiCo, Procter & Gamble, the American Chemistry Council and the World Plastics Council. This year in March, new partners were introduced, namely, Kimberly- Clark, Coca-Cola, Dow Chemical, and Partnerships in Environmental Management for the Seas of East Asia (PEMSEA).
Meanwhile, Austria-headquartered polyolefins supplier Borealis is involved in Project Stop, its joint initiative with German investments and advisory firm Systemiq and Jakarta-based Sustainable Waste Indonesia (SWI). Making its debut in 2017, the EUR4 million-drive fulfils to accelerate waste management system improvements in Southeast Asia.
A successful feasibility and scoping assessment was carried out in Indonesia from July-September 2017 for Stop. This assessment tested the concept of "system-enabler" partnerships with city governments: providing expertise and support to transition the waste management system to a zero-leakage pathway with increasing rates of plastics recycling, job creation in new after-use economies and public health benefits.
This March, a majority funding for Stop was confirmed, commencing the second phase of the project, which will see the establishment of the first city partnership in Indonesia. Along with backing from UAE-headquartered polyolefins manufacturer Borouge, Borealis's joint venture with Abu Dhabi National Oil Company (ADNOC), the project takes place in Muncar, a major fishing port in East Java. Its harbours, beaches and rivers are steeped in plastic litter.
The project aims to achieve zero leakage of plastic waste into the envi ronment , by improving wast e collection and sorting; increasing plastic recycling and establishing a plastics circular economy. It aims to do the latter by strengthening the supply chain from waste collection to recycling companies, which in turn will generate new revenues and jobs; and benefit the local community, by reducing the impact of plastic waste on public health, tourism and fisheries, say the project leaders.
Leading by example: upcycling waste
The demerit of being the second largest water polluter in the world is not stopping Indonesia on its tracks to implementing its waste management roadmap. It is tackling the problem at source by raising waste management awareness and by recycling and upcycling.
Ecobrick, a cradle-to-cradle team led by co-founder and designer Russell Maier who is based in Bali, teaches participants how to transform waste plastic bottles into an Ecobrick. The do-it-yourself brick is a plastic bottled that is packed solid with non-biological waste to make a re-useable building block. No machines or special skills are required to make the plastic brick, which is versatile and can be made into indoor furni ture, wal ls and panels, structure materials, Lego modules and more. "Ecobricks are a low-tech, open-source solution. The motives for ecobricking are thus radically different from the for-profit exigencies of industrial recycling, waste-to-energy, incineration, and other large scale, proprietary technologies," says the company.
Indonesia has also begun using plastics to build roads, by blending melted plastic waste into tar. Having trialled the material on a 700-m road at Udayana University in Bali, the plastic-tar, which is claimed to be stronger than traditional asphalt, will be used on some roads in Jakarta, Bekasi and Surabaya.
The plastic-road project , a joint effort of the Coordinating Ministry for Maritime Affairs and the Ministry of Public Works and Housing, will be using sorted waste plastics collected from 16 cities by the Indonesian Plastic Recycling Association (Adupi). A km of road, with a width of 7 m, needs between 2.5 to 5 tonnes of mixed plastic waste. Though the plastic-tar mixture is 40% stronger than traditional road surfacing, it is slightly more expensive (2%).
Renewable materials-aware companies are leaning the design and manufacture of their products towards sustainability to keep wastes within the production loop, such as Jakarta-based Avani Eco. The company produces plant-based packaging products ranging f rom shopping bags, F&B packaging, as well as hotel ameni t ies using cassava, sugar cane and straws, and totally without petroleum components. Utilising materials that are renewable, biodegradable and compostable are major steps towards an environmentally healthy environment, it says.
Another Jakarta-headquartered sustainable materials firm PT Intera Lestari Polimer introduced Enviplast in 2011 when it started producing starchbased
material for bags used as secondary packaging. The company utilises cassava, a crop that is abundant in Indonesia. The bags are fully biodegradable, the company said. In fact, they are dissolvable in hot water, or can be burnt without forming residues or releasing toxic fumes. Additionally, the biobased bags contain no PE components and thus are chemical-free, and safe for animals if ingested, says Lestari Polimer.
At the end of the day, Indonesia will merit from the lessons it has learnt and will learn, while reckoning with the slew of plastic waste. As they say, the most effective learning starts from home. The nation will have to absorb its lessons on keeping waste at bay, and hopefully will impart and share its knowledge with the rest of the world.
(PRA)
---
Subscribe to Get the Latest Updates from PRA Please click here
Copyright (c) 2018 www.plasticsandrubberasia.com. All rights reserved.