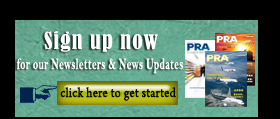 Europe to up recycling of PET bottles to 90%
The European bottled water sector has set goals to raise the collection rates of PET bottles to 90% by 2025 from 60% and improve the use of recycled PET to 25%, to accelerate the shift towards a more circular European economy. This was stated by the European Federation of Bottled Waters (EFBW) recently.
EFBW announced the following pledges towards 2025:
Collect 90% of all PET bottles by 2025, as an EU average. Ensuring PET bottles are collected means that they can be used to produce new bottles or for other products. EFBW will be a driving force alongside all actors involved in the waste management process;


Collaborate with the recycling industry to use at least 25% recycled PET (rPET) in its water bottles by 2025, as an EU average. To increase the use of rPET into new bottles, natural mineral and spring water producers require a consistent supply of high-quality recycled material;


Innovate and invest further in eco-design and research on non-fossil based plastic materials. The bottled water industry has always had sustainability at its heart, and is continuously investing in packaging R&D. This includes optimising its packaging design through light-weighting, eco-innovation, and research on plastics from renewable origin;


Engage with consumers who play a key role in preventing littering. The industry will support initiatives which encourage the proper sorting and disposal of packaging.
To ensure that its members can deliver on the new pledges, the EFBW, which represents national associations and several major companies, says it intends to work with all relevant stakeholders, including Plastics Recyclers Europe (PRE).
Almost 60% of PET bottles are now collected for recycling, although with big national variations. EFBW did not say exactly how the goal would be achieved, nor did it give costs.
Some countries such as Germany impose high deposits on bottles to encourage recycling, while the UK plans this year to introduce a deposit return scheme for single-use drink containers.
EFBW also said that the average EU citizen drinks about 110 l/year of bottled water.
EFBW represents almost 600 natural mineral and spring water producers across Europe, and has a membership base of 26 national trade associations, and seven direct member companies.
(PRA)
---
Subscribe to Get the Latest Updates from PRA Please click here
Copyright (c) 2018 www.plasticsandrubberasia.com. All rights reserved.