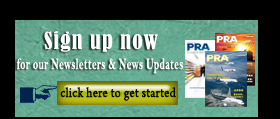 Engineering Plastics: Plastics of a tougher kind
Also, download this story from the electronic issue here
Engineering plastics, the brawnier double of standard commodity plastics, are conquering the automotive and aerospace sectors, given their greater mechanical and thermal attributes, according to Angelica Buan in this report.
Engineering plastics, a class of thermoplastics, possess higher impact strength, high abrasion; wear, chemical and fatigue-resistance; and resilience against extreme environmental conditions, compared to commodity materials. Major industries such as automotive and transport, construction, aerospace, healthcare, and more, are advancing towards the use of engineering plastics, of which are polymers like nylon, ABS, PC, PEEK, PBT and POM.
Thus, it comes as no surprise that the global engineering plastics market is bound to grow at a CAGR of 7.4% from 2016 to 2026 to nearly US$109 billion, according to a report by Markets and Markets. The fast rising urbanisation, infrastructure development, and increasing disposable incomes are a few of the compelling factors that are propelling growth of the global engineering plastics market.
Automotive: a harbinger of engineered plastics
The burgeoning global automotive industry supports the growth of engineering plastics, with the Asia-Pacific region representing a large share of the pie, especially countries like India, China, Japan, and South Korea as leading automotive markets.
With the rapid development of new forms of mobility, such as autonomous driving, the electrification of vehicle power trains, and new logistics concepts, wider application potentials are opening up for PA6, PA66 and PBT polymers, especially in lightweight design, charging systems, battery solutions, sensors for autonomous driving and housings of electric motors as well as in the infrastructures of e-mobility like charging stations.
Thermal loading for under-the-hood applications is a hot topic. German company Lanxess has developed a heat stabilisation system XTS2 (Extreme Temperature Stabilisation) that increases the thermal stability of PA66 to up to 230°C. The first product from the XTS2 portfolio is a 35% glass fibre-reinforced PA66 Durethan AKV35 XTS2. It is ideal for the production of air intake manifolds with an integrated intercooler. Another 30% glass fibre-reinforced PA66 is under development, for blow moulded hollow components such as air ducts in the engine compartment.
US-based PA66 maker Ascend Performance Materials has also developed a high temperature PA66 Vydyne XHT, with two grades designed for prolonged exposure at 210°C and 230°C.
Depending on the requirements for the application in question, engineering plastics can entirely replace comparatively heavy metal parts or be combined with composite materials (such as Lanxess's Tepex continuous-fibre-reinforced thermoplastic composites). The weight of individual components can be reduced by using lightweight materials and technologies, without compromising on their physical properties, such as mechanical strength.
US company Teknor Apex says its new series of Creamid A3H7.5G glass-reinforced PA66 compounds are a more economical alternative to metal or current polyphthalamides (PPAs) or even speciality PAs like PA4.6, PA11T, PA MDX6, or PA4T. The benefits lie in the lower processing and mould temperatures, providing additional benefits in terms of energy consumption and tooling requirements, said the company. The compounds process at temperatures in the range of 280-300°C and with mould temperatures of 80-110°C; the corresponding ranges for PPA or PA 4.6 are 330- 350°C and 130-150°C, respectively. With glass loading levels up to 60%, the compounds are recommended for under-the-hood parts in vehicles with turbocharged engines where long-term high temperature performance is required.
Having acquired Germany-based Comptek 18 months ago, US compounder PolyOne says that it is now able to offer Comptek's high temperature formulations based on extreme-heat polymer materials such as PEEK, PES, PEI, PPS, PSU and PPSU. Properties that can be achieved with these materials include transparency, even for formulations based on PSU, electrical and/or thermal conductivity, laser marking, and X-ray opacity.
Meanwhile, Riyadh-headquartered chemicals/ plastics maker Sabic has solutions for electric vehicles, including a thermoplastic-based material that renders protection for batteries in side-crash scenarios, a critical need for automotive makers. "This is especially the case as manufacturers move to larger batteries that require mounting onto the vehicle floor panel."
Today, the conventional countermeasure employed is multi-piece stamping reinforcements to strengthen the rocker panel for battery protection. However, these metal solutions add weight to the vehicle, which can affect both efficiency and range, says Sabic.
The company's structural hybrid design uses both plastic and metal to produce a lighter reinforcement part and one that can actually improve crash performance. Its current design can offer up to 40-60% lower weight than an all-metal version, while also offering up to 10% greater energy absorption.
This reinforcement adds to a range of thermoplastic hybrid solutions developed by Sabic that can potentially remove up to 20 kg of weight from a vehicle's body-inwhite. With its high heat, high energy density dielectric material, Ultem UTF120 PEI film, ranging in thickness from 5 to 10 microns, it says it offer the ability to produce lightweight auxiliary capacitors that can help offset the heavy weight of battery packs in electric vehicles.
Grace under pressure: plastics in aircrafts
Owing to their high strength, safety and reduced weight, engineering plastics are becoming a material of choice in the aerospace industry.
German aero-structure supplier and Airbus subsidiary, Premium Aerotec, has manufactured a major component in the aircraft's primary structure made of carbon fibrereinforced plastic (CFRP) with a thermoplastic matrix. A pressure bulkhead for an A320 aircraft was presented at the ILA Berlin air show last year.
The component consists of eight segments of equal size, which are connected to each other using welding technology. The weldability of thermoplastics constitutes a huge advantage of this material, according to Premium Aerotec, that executed the entire development and design of the demonstrator, while manufacturing of the individual components was done in cooperation with the Institute for Composite Materials (IVW) in Kaiserslautern. Premium Aerotec developed a technical solution for welding warped components in cooperation with the DLR Centre for Lightweight Construction Production Engineering in Augsburg.
"Compared to the current traditional pressure bulkhead for the A320 family, created with riveted aluminium components, the pioneering CFRP version weighs less but has the same mechanical properties, as well as having shorter production times and more economic manufacturing costs," said the Augsburgheadquartered company, which counts Airbus, Boeing, and Airbus Defence & Space as its client base.
In a related development, US-based manufacturer of 3D printers and 3D production systems Stratasys recently introduced a new PEKK called Antero 800NA for its fused deposition modelling (FDM) process, targeted at aerospace and vehicle makers wishing to move to an additive manufacturing process.
Its chemical resistance means it can be used for components exposed to hydrocarbons like fuels and lubricants. Furthermore, its low outgassing allows it to be used in confined spaces such as satellites, while its high operating temperature is designed for under-the-hood applications in engine compartments.
Custom or low-volume additive manufacturing with the new PEKK has advantages over traditional machining processes as bulk PEKK is available only in limited shapes and sizes and results in wastage in the machining process. With an additive process, the workflow is faster and allows for lighter weight parts, says Stratasys.
An earlier development utilising PEKK has waged a collaboration between US composite materials producer Hexcel and French speciality chemicals company Arkema to develop CFRP tapes to produce lightweight parts for future generations of aircraft. The partners assure that the new composite, utilising PEKK, will cost lower and have faster production speeds.
Making it lighter through honeycomb structures
Belgian thermoplastic honeycomb core production technology provider EconCore is extending the capabilities of its ThermHex technology for production of high-performance thermoplastic (HPT) honeycomb core materials and sandwich panels. The company, which already licenses the technology for production of PP honeycombs, says it is now extending it to engineering plastics, including modified PC, PA66 and PPS, for applications in the automotive, aerospace, transportation, and building and construction markets.
EconCore says it has already successfully produced and tested honeycombs in several HPTs at its recentlyrefurbished R&D facilities in Leuven, Belgium.
HPT honeycombs will build on the intrinsic benefits of lightweight honeycomb structures, adding improved heat resistance (useful for such products as housings for electric vehicle batteries) and good flame resistance (critical for building panels). EconCore is also working with materials modified for FST (flame, smoke, toxicity) compliance in railway and aerospace applications. It sees substantial potential in photovoltaic (PV) panels and numerous other products, too.
EconCore has already demonstrated the potential for the use of PC honeycombs in next-generation aircraft interior modules. These were developed in an EU-sponsored project involving aerospace company Diehl Aircabin.
It is also readying a variant of the ThermHex technology for production of PP honeycomb cores thermally bonded between skins of glass fibre-reinforced PP. These organosandwich materials offer an improved ratio of stiffness to weight and can be converted into final parts – also in-line if desired – using processes such as as thermoforming and over-moulding. Compared to more conventional composite and metal-based solutions, they offer light-weighting potential and cost benefits.
ThermHex technology has the potential to work with a wide range of thermoplastic polymers to create honeycombs, whose cell size, density and thickness can be altered with simple hardware and/or process parameter adjustments. The process makes it possible to create finished composite sandwich materials by inline bonding of skins to the honeycomb.
In the coming years, and with the emergence of new applications and technologies that seek excellent properties, demand for engineering plastics is expected to reach new heights.
(PRA)
---
Subscribe to Get the Latest Updates from PRA Please click here
Copyright (c) 2018 www.plasticsandrubberasia.com. All rights reserved.