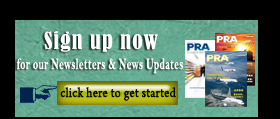 Celanese to add on further capacity for POM and acetic/VAM
US-based speciality materials firm Celanese Corporation says it is in the initial stages of a capital efficient debottlenecking project of its polyoxymethylene (POM) production lines to support the continued growth in its engineered materials business.
"As the global demand for specialty materials continues to grow and the sophistication in functionalized polymers increases, Celanese is partnering with our customers to deliver innovative solutions," said Scott Sutton, Celanese COO. "The debottlenecking of Celanese's POM polymer production lines will support a growing customer base and respond to the increasing complexity in high-performance polymers."
This additional production of POM will allow Celanese to continue to grow its leadership market position according to the needs of the industry.
Phase I of the debottlenecking project is expected to be completed in 2020, and Phase II of the project will be completed shortly thereafter.
Meanwhile in related news, Celanese says it is proceeding with acetic acid and vinyl acetate monomer (VAM) capacity expansions and debottlenecking projects at the company's global manufacturing facilities.
The projects include:
Clear Lake, Texas VAM capacity expansion: this project is on schedule to start up additional 150 kilotonnes/year of VAM capacity by the fourth quarter of 2018. Once this additional production capacity is added, the total capacity for VAM at the Clear Lake facility will be 450 kilotonnes/year, making it the largest and most efficient VAM plant in the world.


Global acetic acid and VAM debottlenecking projects: Celanese will implement and translate a series of capital efficient technology oriented process improvement projects that will add 140 kilotonnes/year of acetic acid and 150 kilotonnes/year of VAM, when required by demand growth, through the year 2020. These proprietary debottlenecking projects will leverage a new generation of Celanese's AOPlus acetic acid and VAntagePlus VAM manufacturing technologies.
(PRA)
---
Subscribe to Get the Latest Updates from PRA Please click here
Copyright (c) 2018 www.plasticsandrubberasia.com. All rights reserved.