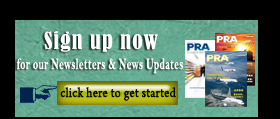 Capacity Expansions: Hengli Petrochemical to set up 4th PTA line; DSM to increase capacity for Dyneema
Hengli Petrochemical (Dalian) is setting up its fourth purified terephthalic acid (PTA) line, with a design capacity of 2.5 million tonnes/year. It will be installed at Changxing Island, Liaoning Province of China. It will utilise US chemical firm Invista's latest PTA process technology. Hengli's first three PTA lines, the first of which began operation in 2012, also utilise Invista's technology and have a combined capacity of 6.6 million tonnes/year.
Invista says this is another significant milestone in the evolution of its PTA technology following 2017, which saw the successful start-up of both Oriental Petrochemical (Taiwan) Company Ltd's third line (capacity of 1.52 million tonnes/year) and the first P8 technology deployment with Jiaxing Petrochemical Co. (capacity of 2.2 million tonnes/year).
Hengli Group is an international company that owns a diversity of business: petrochemical, advanced polyester materials, textiles, trading, finance and thermal power etc. In 2017, Hengli's total revenue was RMB307.9 billion, ranking No. 268 in Fortune Global 500. According to Hengli, it has the biggest PTA plant in the world, and the biggest performance fibre textile production base as well.
Meanwhile in other news, Dutch chemicals firm DSM will increase its production capacity for Dyneema, said to be the world's strongest fibre. Strong demand for both Dyneema UD (Uni-Directional laminate) and Dyneema fibre is prompting this increase. Financial details will not be disclosed.
The company is investing to install additional new UD technology at its plant in Heerlen, the Netherlands, and its plant in Greenville, NC, U.S. and will also make improvements to existing production lines to expand UD and fibre capacity, incorporating the latest technologies. The global production capacity of UD will be increased by more than 20%.
The capacity expansion will enable DSM to serve the growing global customer demand. The growing domestic US market will be served better from DSM's Greenville, N.C. facility. Globally-recognized law enforcement organisations such as: the New York Police Department (NYPD), US Department of Homeland Security, US Immigration and Customs Enforcement, Los Angeles Police Department, and many others are protected daily by Dyneema technology. The additional UD and fibre capacity will become available in the course of 2018 and is due be fully on stream by Q1 2019.
Dyneema UD is a composite unidirectional laminate that offers excellent energy absorption and enhanced protection. It is available as a hard and soft ballistic material. DSM says ongoing innovation will continue to newer, lighter, better performing materials to the market in the years ahead
(PRA)
---
Subscribe to Get the Latest Updates from PRA Please click here
Copyright (c) 2018 www.plasticsandrubberasia.com. All rights reserved.