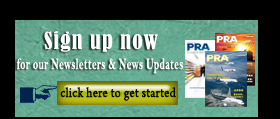 Cabot to expand carbon black capacity globally; major addition in Indonesia
US carbon black manufacturer Cabot is adding on significant capacity to its worldwide network of carbon black plants. Through the combination of a plant expansion, operational improvements, and debottlenecking projects, Cabot is expanding its global capacity by over 300,000 tonnes.
Cabot will add approximately 160,000 tonnes of capacity through an expansion at its facility in Cilegon, Indonesia.
The new capacity will serve the increasing carbon black demand in Southeast Asia, which is growing at 4-5% a year. Cabot anticipates that product from this expansion will be available for sale starting in late 2020 or early 2021.
Jeff Zhu, President, Asia Pacific region, said, "Our tyre and industrial rubber customers are making significant investments in Southeast Asia, and as their preferred partner, they are looking to us to provide the raw materials for their new investments. We appreciate the support of the Indonesian government who have been great partners since we began operations in 1988. This capacity expansion clearly demonstrates our ongoing commitment to delivering high quality products and services from local supply sources."
In addition to the expansion at Cilegon, Cabot is investing approximately US$50 million in debottlenecking projects and operational improvements across 18 of its carbon black facilities. This programme will provide an additional 150,000 tonnes of increased carbon black capacity which will be available for tyre, industrial rubber and specialty carbon customers. To date, Cabot has completed approximately one-third of this capacity expansion, with full completion expected by 2021. These investments will increase Cabot's global carbon black capacity to approximately 2.5 million tonnes.
Sean Keohane, President/CEO, added, "Part of our corporate strategy is to invest for growth in our core businesses. These actions clearly showcase our commitment to be the partner of choice for our customers, not only for today, but into the future. Adding this new capital efficient capacity will provide a lever for growth for our Reinforcement Materials and Performance Chemicals segments and contribute to the execution of our corporate financial and strategic objectives."
(PRA)
---
Subscribe to Get the Latest Updates from PRA Please click here
Copyright (c) 2018 www.plasticsandrubberasia.com. All rights reserved.