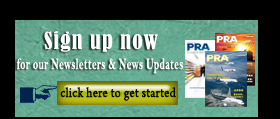 M&As: Starlinger acquires Barmag from Oerlikon; Krones buys all shares in digital decoration firm Till
Austrian firm Starlinger Group has taken over the business unit Barmag Spinnzwirn based in Chemnitz (Germany) from Oerlikon. The integration of the related technologies for spinning lines for the production of tapes, monofilaments, yarns, and twisted yarns as well as texturing machines into the existing product portfolio holds significant potential for synergy effects in service, engineering, and sales, it says. The business unit known as Barmag Spinnzwirn is a part of the Oerlikon segment Manmade Fibers that specialises in turnkey extrusion plants for the production of tapes and monofilaments such as artificial grass, baler twine, carpet backing, or geotextiles as well as in high speed winders and precision winding machines for textile and technical yarns and twisted yarns as well as texturing machines. This field of activity ideally complements the activities of Starlinger & Co., which supplies machinery for the manufacturing of woven plastic sacks, lines for the recycling and refinement of a wide range of plastics, and rPET sheet extrusion lines.
The Starlinger Group already includes the company Georg Sahm GmbH & Co. KG from Eschwege (Germany) – a winding specialist for high performance fibres, carbon fibres and cut film tapes for the converting industry.
"The acquisition of Barmag Spinnzwirn means that we can extend our portfolio and offer even more individual solutions to producers of technical textiles," explains Starlinger's Managing Partner Angelika Huemer. The final transfer will take place end of the third quarter of this year.
Meanwhile, in other news, German packaging and bottling machine manufacturer Krones has taken over Till GmbH in its entirety. Under the name of Dekron, the group's subsidiary is now synergising the entire technology portfolio for digital decoration technology.
The Krones product portfolio themed around digital decoration of containers had previously been split between two companies: firstly, Krones AG itself, and secondly Till GmbH, in which Krones had owned a majority shareholding of 51% since 2014. After the jointly developed DecoType machine portfolio, it was now time for the next logical step: to compress the knowledge and the technologies of both firms in a single responsively accomplished innovation-driven unit, says Krones.
For this purpose, in early March 2018 Krones purchased the remaining shares in Till GmbH, and here synergised all the business operations relating to digital decoration technology. In order to publicly affirm its significantly enhanced role, the subsidiary has since April been operating under the name of Dekron. This coinage combining "Decoration" and "Krones" underlines both the company's technological specialisation and its one-hundred-per-cent affiliation with the Krones Group.
The firm will continue to be headquartered at Till's facility in Kelkheim near Frankfurt plus Krones says it will be purposefully upgrading its infrastructure and its human resources. This applies to both the facility in Kelkheim and to the planned second facility, which is scheduled for inauguration before the end of 2018 – close to Krones' headquarters in Neutraubling. It will constitute the new domain of some Krones staff who as specialists for digital decoration technology will be joining Dekron GmbH.
(PRA)
---
Subscribe to Get the Latest Updates from PRA Please click here
Copyright (c) 2018 www.plasticsandrubberasia.com. All rights reserved.