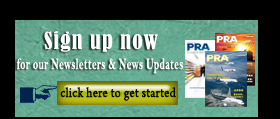 Italian machinery makers satisfied with growth
Also, download this story from the electronic issue here
Space is completely sold out in the six halls of Italian plastics show Plast 2018, where about 1,500 exhibitors will exhibit over a space of about 55,000 sq m, says Italian trade association Amaplast. In the run-up to the show, to be held in Milan from 29 May-1 June, we provide a breakdown of sales of plastics and rubber machinery.
Amaplast says last year there was a double-digit increase over 2016, "for new all-time records for the sector." The sector was worth EUR4.5 billion, representing a 5% increase in terms of turnover, with exports equalling to 70% and the domestic market showing "clear signs of recovery"
The association, which brings together about 170 companies incorporated foreign trade data from ISTAT (Italian Institute of Statistics).
"The order portfolio horizon for Italian manufacturers has been considerably extended: many companies are able to plan production at least to the end of the year, and there are quite a few that are actually having difficulty keeping up with customer requests," claimed Amaplast President, Alessandro Grassi.
Italian market of machinery, equipment and moulds for plastics and rubber (million euros)
European markets are a hit for Italians
According to Amaplast, overall growth came from Europe, where the top two export markets, Germany and France, have grown by more than 20% since 2016.
However, impressive numbers are also seen much further down in the rankings, specifically in tenth place, where Romania recorded a whopping +69% with a surge in purchases during the last quarter, having dislodged Russia from the top ten (by just one spot) after it had clawed its way back last September.
Nevertheless, the Russian market is still keeping up its pace (+67%) with the value of Italian machinery exports nearly reaching EUR100 million.
In a confirmation of the growth, Japanese/German machinery company Sumitomo (SHI) Demag has significantly stepped up its presence in the Italian market, increasing its market share threefold, said CEO Gerd Liebig. It is for this reason that the company has set up a new subsidiary in Italy, taking over from its former Italian representative Macam.
Sales to Asia are down; US fares better
The sales trend in Asia has not been "particularly brilliant". Amaplast counts the Middle East (Saudi Arabia and Iran) in its Asian sales report and, thus, sales have been affected due to a slowdown in exports to the Middle East.
Furthermore, only modest growth (less than +5%) in sales was recorded in the Far East, where the two major markets have slipped somewhat: China (-2.5%) and India (-6%).
As regards the two major North American markets: Sales to the US recorded a growth of 20%, following peaks as high as +30% during the year;


Supplies to Mexico, on the other hand, have fallen by approximately 17%. The association says "no one expected the 2016 boom to last forever."
The Trump administration's threat to impose import duties on various product categories is not expected to affect plastics and rubber processing machinery, equipment and moulds. "US production in this sector cannot meet demand from local manufacturers and the duties would only be counterproductive," says the association.
Destination areas of the Italian plastics and rubber machinery, equipment and moulds exports (%)
As an example, packaging giant Amcor has invested in the Jet all-electric injection blow moulding and extrusion blow moulding machines from Meccanoplastics Group at its facility in North Carolina, US, for the production of healthcare, food and home/personal packaging.
In South America, the recovery in the flow of supplies to Brazil continues unabated, approaching +40% with respect to 2016 and an overall value once again of over EUR50 million.
With regard to the categories, worth noting is the particularly positive trend in sales abroad of all main types of machinery for primary processing and for moulds, which traditionally represent just under one-third of Italian exports for the sector.
Italian companies consolidate businesses
Meanwhile, family-owned companies are tying up to strengthen their presence internationally.
Industrial refrigeration systems supplier Frigel Firenze has taken over compatriot Italian supplier Green Box, which specialises in industrial refrigeration and temperature control systems.
Elsewhere, blow moulding machinery maker Magic acquired the brand and know-how of Automa, another Italian company operating in the international blow moulding market. Magic tied up the deal quickly after a Turkish competitor firm had expressed its interest in Automa, adding that it did not want to lose a historic name like Automa from Italy's machinery sector.
Early in the year Frigel tied up with Matsui Technologies India, a joint venture of Matsui Japan and Samvardhana Motherson Group, for a 50:50 partnership in India to cater to cooling solutions in the country.
Rebranded show: five events in one
This year, PlastMilan has been rebranded as Innovation Alliance, and will include for the first time five events linked by a common thread, i.e., the supply chain.
It will showcase Plast, the reference event for the plastics and rubber industry; Ipack-IMA, for processing and packaging technologies; Meat-Tech, an event specialising in meat processing and packaging; Print4All, the new format dedicated to the commercial and industrial printing industry; and Intralogistica Italia.
Also worth noting is a 20% growth in foreign participation over the trienally-held Plast show.
"Participants at Plast 2018 are particularly confident that they will be able to do significant amounts of business and expand their order books directly at the fair," said Grassi.
Again this year, Plast will feature satellite fairs such as Rubber, 3D Plast (focusing on additive manufacturing) and Plast-Mat (for innovative plastics).
The Innovation Alliance will occupy 17 pavilions, essentially the entire area of the Fiera Milano exhibition centre, representing the largest event ever dedicated to industrial machinery in Italy and one of the leading sector events in Europe.
The markets, which together in Italy record a turnover of EUR23.7 billion and over 70,000 employees, offer an example of the great appreciation Italy's industrial products have around the world, says Amaplast in a press statement.
The packaging/processing sector has an overall value of EUR10.8 billion, with a 5.9% increase in turnover; industrial printing and converting machinery segment has seen a growth of 13% and a turnover of EUR3.2 billion while even the internal logistics segment has seen a growth of 5.4% and an overall turnover of EUR5.2 billion.
(PRA)
---
Subscribe to Get the Latest Updates from PRA Please click here
Copyright (c) 2018 www.plasticsandrubberasia.com. All rights reserved.