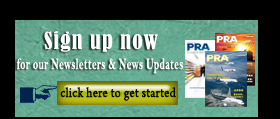 Indonesia, a nation of opportunities for the plastics sector
Also, download this story from the electronic issue here
Where we see challenges, I see opportunities. Indonesia's challenges are your opportunities," President Joko Widodo told global leaders at the World Economic Forum in 2015. His address has echoed up to this day, telling how Indonesia rides the ebb and flow of economic challenges, globally and domestically; and how the country has emboldened the determination to be an Asian tiger.
With a population of more than 260 million, the nation focuses on growth. Its GDP posted at over US$932 billion in 2016 is projected to grow 5.3% annually through 2020, according to the World Bank data. Manufacturing is the backbone of the nation's economy and remains to be the largest contributor to its growth. Amid a weakened rupiah, slipping 2.8% against the dollar, household spending has increased, although at a modest pace, while the government has increased spending to compensate setbacks.
Although infrastructure development is currently a main focus, encouraging inflow of investments, industries such as food and beverage, packaging and automotive, to cite a few of its important sectors, hinge on the country's sizeable consumer base, rising urbanisation, and expanding middle class.
Riding on the packaging sector
The food and beverage sector accounts for slightly more than 30% of Indonesia's manufacturing industry, and, thus, is a key target for investments. This augurs well for related sectors such as plastics and rubber, which collectively account for 4.1% of the manufacturing industry total.
This year, the Indonesia plastics market is projected to post a CAGR of nearly 7% through 2023, with polyolefin materials continuing to clinch a larger share (47% in 2017), citing a report from Mordor Intelligence. Meanwhile, demand for engineering plastics is also making dent in various high performance applications.
The Indonesian packaging industry is projected to grow 130.3 billion units in 2021 from 1.1 billion units in 2016, registering a CAGR of 5.2%, according to a Global Data report. It will boost demand for flexible and rigid packaging.
Estimated to reach 52.4 billion units in 2021, flexible packaging continues to cater to consumers that demand singleserve, easy-to-use and open, and packaging construction that ensures longer shelf life.
Meanwhile, the booming F&B sector will bolster the growth of rigid packaging that is forecast to register a CAGR of 7.7% from 2016 to 2021. New designs and innovations are precursors to the burgeoning demand for this sector.
Automotive market a booming sector
The automotive industry, groomed as a global market, with an artery of car production, and R&D for innovative products, will significantly benefit from emerging design trends that lean towards sustainability. IHS Chemical in its report estimates that polymers will represent 25% of the average car by 2025. This is owed to the material's versatility and durability, properties that will drive forward energy-efficient vehicles.
Indonesia is espousing low-cost green cars, which Franceheadquartered research firm IPSOS projected in its 2016-2020 automotive report to score a CAGR of 8.1% to 2020. Overall, growth is expected across all vehicle segments, with passenger vehicles in the lead with an estimated CAGR of 6.8% during the report period.
Cited as one of the World Bank's bets for top country investments destination, Indonesia's economy is on the upswing as it opens its doors and opportunities to the rest of the world.
Plastics show for the region
Come 19 to 22 September 2018, the Indonesian International Plastics, Processing, Packaging and Printing show (IndoPlas, IndoPack, and IndoPrint) 2018 will be showcasing Indonesia's mien as one of Asia's fastest growing economies, as well at its market strength in the region.
Organised by Singapore-based Messe Düsseldorf Asia (MDA), in collaboration with PT Wahana Kemalaniaga Makmur (Wakeni) , the trade show, which will be held at the JIExpo Kemayoran in Jakarta, will feature local and international exhibitors that will exhibit their new technologies that adapt to the industry trends for cost, output, energy efficiency, compactness, and multi-functionality.
"The IndoPlas, IndoPack (incorporating IndoProcess) and IndoPrint shows will provide a one-stop business platform to serve the entire end-to-end supply chain for the relevant industries. There will be plenty of on-floor activities including live product demonstrations of cutting-edge technologies, and a stellar line-up of industry specific conferences and seminars by leading companies and trade associations at the event," according to MDA.
It adds that the 3-in-1 exhibition is modelled after the expertise of three top global trade fairs in plastics, packaging and printing, namely, K, Interpack, and Drupa, all organised by Messe Düsseldorf in Germany.
For more information on IndoPlas, IndoPack, and IndoPrint 2018, visit the event page at www.indoprintpackplas.com
(PRA)
---
Subscribe to Get the Latest Updates from PRA Please click here
Copyright (c) 2018 www.plasticsandrubberasia.com. All rights reserved.